Recently we had Part One of what the Met season will probably look like. We observed the time from Opening Night to the beginning of November. Now, Opera Teen has returned with what to expect from the Met from November to December. Please sit back, relax, and enjoy the show(s), and the Met's new television spot.
The Tempest, Turandot, and The Marriage of Figaro continue to run through November, but thrown into the mix is:
Un Ballo in Maschera: Karita Mattila bowed out of singing Amelia and was replaced by Sondra Radvanovsky in May and Marcelo Alvarez and Dimitri Hvorostovsky sing Riccardo and Renato. Kathleen Kim sings Oscar and Dolora Zajick sings Ulrica, alternating performances with, you guessed it, Stephanie Zajick Blythe. The David Alden production looks interesting with its film noir, early 20th century "nightmare" premise. Alden also sounds legitimately interested in the music too, so we'll see. I have good feelings though. Fab(io) Luisi conducts.
La Clemenza di Tito: Probably one of the lesser appreciated Mozart works in the Met repertoire, but nonetheless a masterpiece. Elina Garanca headlines the production as Sesto, with Giusepe Filianoti as Tito. Barbara frittoli sings Vitellia and Kate Lindsey sings Annio. This is a revival of the Ponnelle production and will be Garanca's first return to the Met since she bowed out of singing Giovanna Seymour in Anna Bolena last year to have her baby. Harry Bickett conducts.
Aida: (I'm sorry none of my posts ever have accents or umlauts or any correct foreign spelling. I'm yet to figure out how to make those things come about...) Liyudmila Monastyrska and Hui He alternate as Aida. I'm not familiar with the voices of either these singers so I'll have to keep you posted. Olga Borodina sings Amneris at the Met for the first time since 2009 and she alternates with veteran Amneris Dolora Zajick. Marco Berti and Roberto Alagna(As long as he stays on stage. Just kidding.) alternate as Radames. Eorge Gagnidze and Alberto Mastromarino(Who sang both Alfio in Cavalleria Rusticana and Tonio in Pagliacci at my first opera(s).) alternate as Amonasro. Fabio Luisi conducts in another no hype revival of Sonja Frisell's spectacular, but outdated production.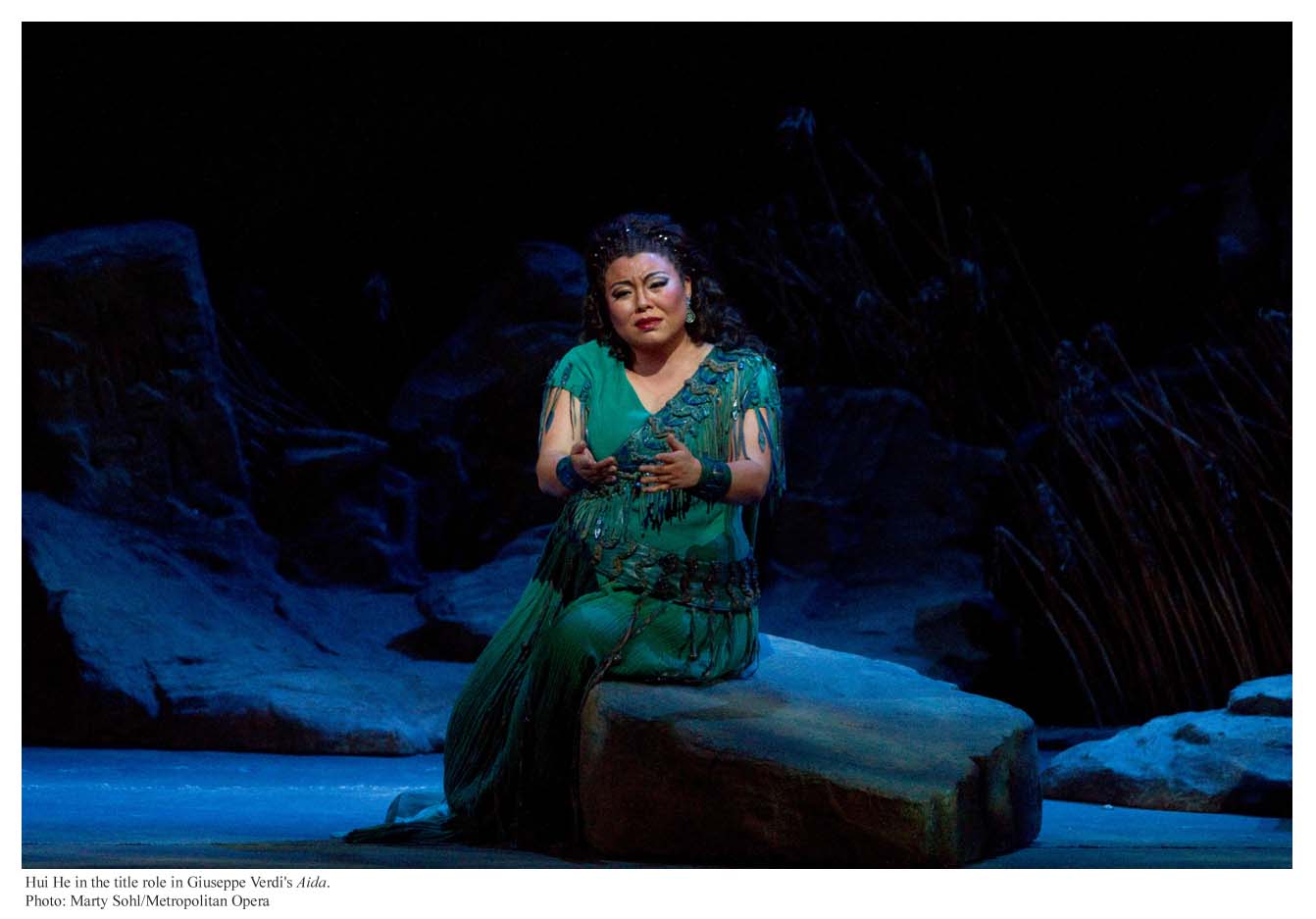 Don Giovanni: (Just thought you might to know: Met titles have been added for Italian in Italian language operas. The same is not said for French yet and German has always been offered.) Michael Grandage's "boring" production has returned with Susanna Philips as Donna Anna (this, will rock), Emma Bell as Donna Elvira, Ekaterina Siurina(recently sang a fantastic Gilda at the ROH) is Zerlina, Mr. Netrebko, Erwin Schrott himself sings Leporello and Ildar Abdrazakov sings the Don. Charles Castronovo sings Don Ottavio, David Soar is Masetto and Raymond Aceto is the Commendatore. Not so much excitement about Mozart, this season it looks like. Not so much hype but pretty great casts in the Mozarts being produced. Edward Gardner conducts.
Les Troyens: It's big. It's huge, in fact. It's Berlioz. Produced every '3 year, the monumental Franesca Zambello production (Which opens a precisely 5:55 PM.) The cast includes Deborah Voigt as Cassandra, Susan Graham as Dido, Karen Cargill as Anna, Marcello Giordani as Aenas, and Dwayne Croft as Chorèbe, amongst others. I'm sure this production will be successful, and it's nice to hear Voigt sing in another five hour opera instead of Gotterdammerung. Fabio Luisi conducts. Again.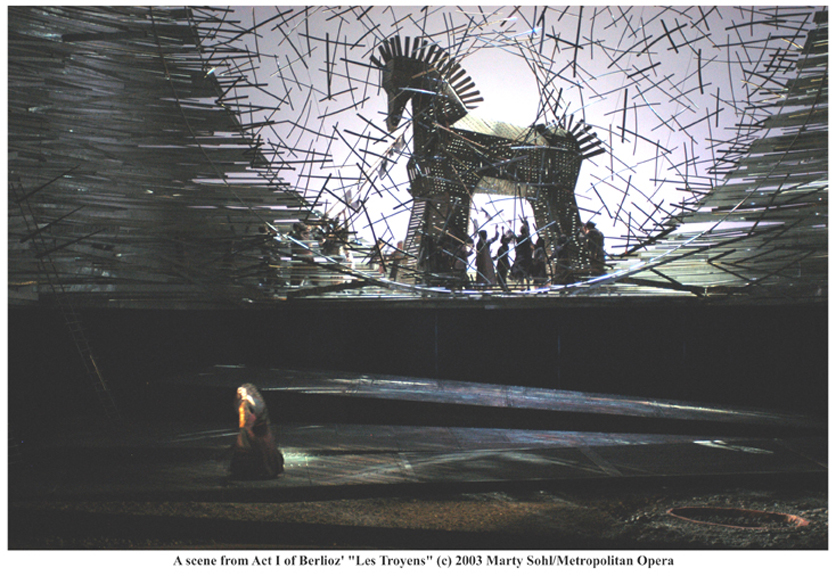 I TOLD you it was big.
The Barber of Seville-Holiday Presentation: Three words. English. Coloratura. Eww. All due respect to the Met but why would you EVER choose to adapt such a coloratura-y opera to another language. Cesare Sterbini's libretto is only being cut and translated instead of re-written. Oh, God... We'll have to watch this one. Luckily, we have a great cast with Isabel Leonard as Rosina, Alek Shrader as the Count and Rodion Pogossov as Figaro. Yves Abel conducts in Bart Sher's production.
Maria Stuarda: Nothing says "Happy New Year" like a beheading, and some "Vil Bastardas" between friends, or enemies, or cousins. This is Joyce Didonato(Dubbed JDIDDY by fangirls and fanboys.)'s second New Year's Eve Gala. I'm so excited to hear Joyce DiDonato as Maria Stuarda. She won rave reviews for the role in Houston, and I have tickets for the January 4th performance. I can't wait! This is the second of the Three Queens Trilogy with Anna Bolena last season and Roberto Deveraux next. Francesco Meli sings the relatively unrewarding role of Leicester, Maria's lover. Elza van den Heever makes her Met debut as Elisabetta. I'm not familiar with this singer, so I hope to learn more about her this season. David McVicar's production is a freer "romantic" production, so not as historically accurate as his "Anna Bolena". Maurizio Benini conducts. And if you were wondering, no this opera does not have a mad scene. Maurizio Benini conducts.
Watch the entire Teatro alla Scala production below:
And now, for an EXTRA SPECIAL BIT, we have a clip of the cast of Opera Roanoke in a rehearsal for The Flying Dutchman. It opens tomorrow, and you definitely don't want to miss this fantastic performance. Enjoy the clip below and buy your tickets here.
Stay tuned for part 3 soon!
Correction: I incorrectly specified the current Metropolitan Opera Production of Le Nozze di Figaro as being directed by Jean-Pierre Ponnelle. The current production was directed by Jonathan Miller. I'm sorry for the error.