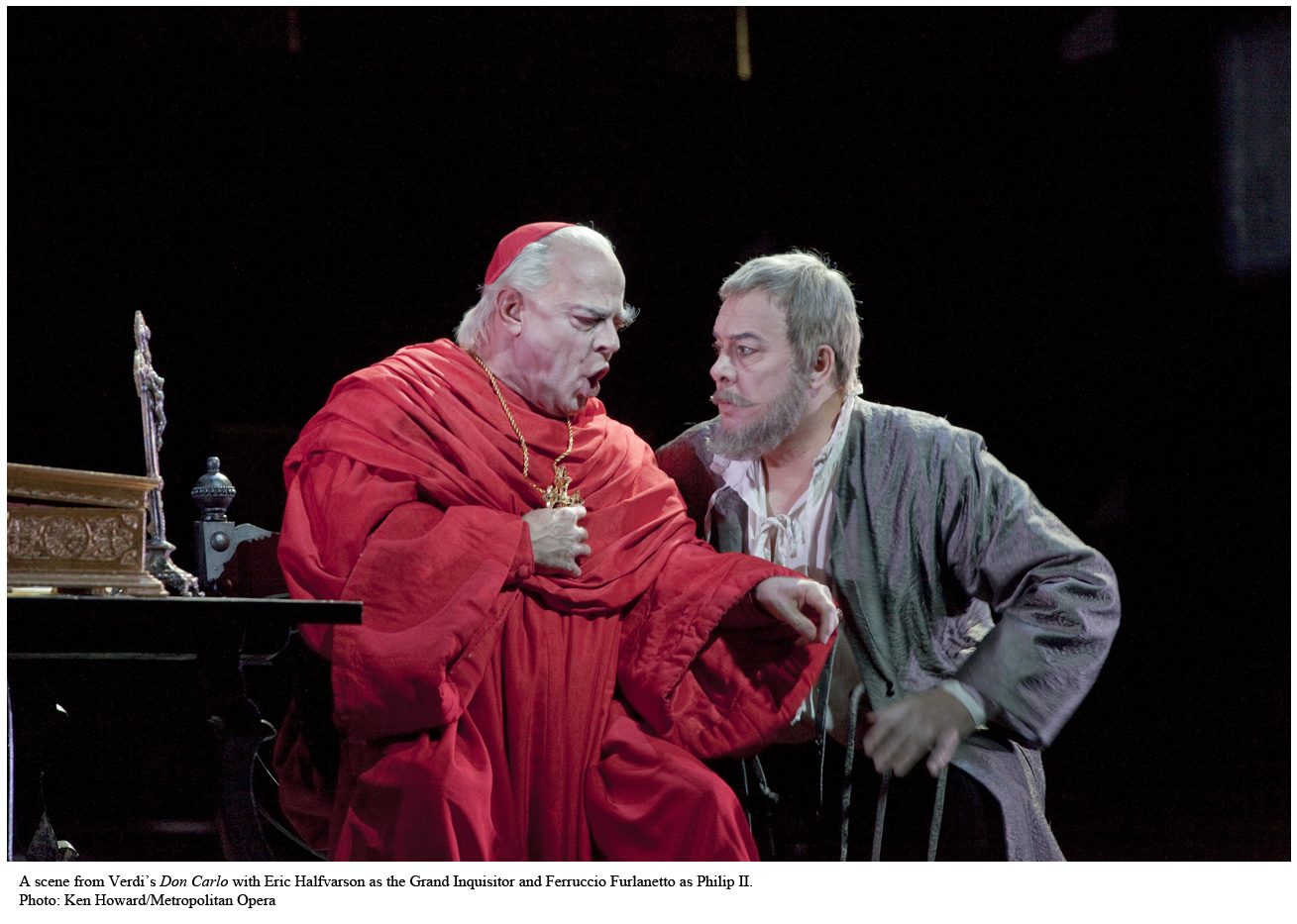 First there was Part 1, then there was Part 2, and now, here's Part 3 of my Met season predictions! I'll channel my inner psychic and we'll get this show on the road!
Les Troyens, Barber of Seville, Turandot, and Maria Stuarda all continue their runs in January but look at what gets thrown into the rep!
La Rondine: Soprano and wife of conduction Andris Nelsons' wife Kristine Opolais makes her Met debut as Magda in Puccini's nearly knock off Traviata famous for the aria "Chi il Bel Sogno di Doretta." The opera is returning to the Met for the first time since Roberto Alagna and Angela Gheorghiu sang it in 2009. Giuseppe Filianoti sings Ruggero, the worm that leads the swallow (Magda) away from her nest, and Dwayne Croft sings Rambaldo, the man she leaves. Anna Christy sings Lisette, the sassy maid and Marius Brenciu sings Prunier, the poet whose romance with Lisette makes an interesting sub plot. Nicholas Joel's production sets the action in 1920s Paris. And no, they're not doing the ending where she drowns herself. You can officially be bummed now. Ion Marin conducts.
Le Comte Ory: It's not my favorite opera, but that trio. Oh. My. God. The cast from two seasons ago(Juan Diego Florez, Joyce DiDonato and Diana Damrau)seemed like a one shot deal. Juan Diego returns as the Count, Nino Machaidze sings Adele and Karine Deshayes Isolier in Bart Sher's production set on a stage. Nathan Gunn's also in this production as Raimbaud. Maurizio Benini conducts.
Rigoletto: Oh my God. Director Michael Mayer has set the action in 1960s Las Vegas. This could be so good, or just beyond chokingly bad. Diana Damrau is to sing Gilda, but we're not yet sure about her baby schedule (That baby should be due any day now...) but if she bows out, we will most likely get Lisette Oropesa who sings the role in later performances and she's good so we won't leave empty handed. Zeljko Lucic sings Rigoletto. I saw his as Scarpia at La Scala and he is a really talented performer with a big voice. This role should suit him well. In fact, cast wise, this is an ideal production. Piotr Beczala sings the Duke, which sits nicely for him. In fact, he sang it as his Met debut in 2006. Michele Mariotti conducts in his Met debut.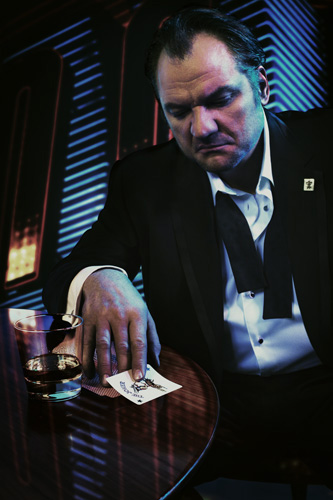 Parsifal: The production by Francois Girard (who seems to have a serious man-crush on Jonas Kaufman) is set in a very minimalistic, "surreal landscape" that contrasts compassion and desire or something like that. Jonas Kaufman sings the title role, the Knight of the Holy Grail, Katarina Dalayman as Kundry, Peter Mattei as Amfortas, Evgeny Nikitin (recently made headlines for canceling Bayreuth performances for what appeared to be a swastika tattooed on his chest) as Klingsor and Rene Pape sings Gurnemanz in Wagner six hour long opera. Better get comfortable. Daniele Gatti conducts.
Don Carlo: Why February seems to be the month of epic operas, now, doesn't it? Nicholas Hytner's production last seen in 2010 returns with Ramon Vargas singing the title role(Wait, what?!),Barbara Frittoli singing Elisabetta, Anna Smirnova as Eboli, Dimitri Hvorostovsky as Rodrigo, Feruccio Furlanetto as Philip II. Eric Halfvarson sings the Grand Inquisitor. Not so familiar with this opera, so I'll use this season as an opportunity to get acquainted with it. And, LORIN MAAZEL IS CONDUCTING! YAY!
Alright... Part 4 will return tomorrow, and you know what Monday is...!