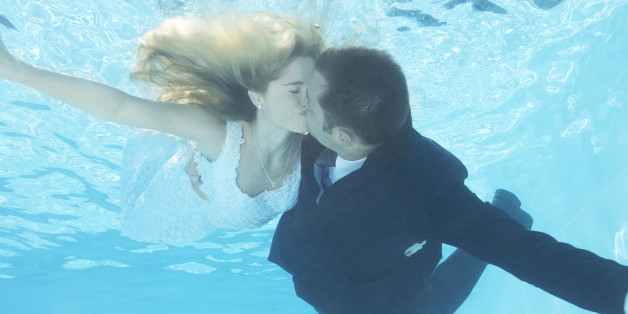 By Dalia Colon for the Orbitz blog
Underwater basket weaving may sound like a jokey slacker college course, but truth can be stranger than fiction. Submerge yourself in these real-life underwater activities you can add to your bucket list.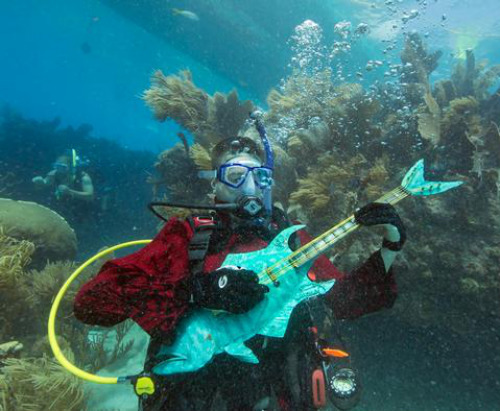 1) Hear a concert
The Lower Keys Underwater Music Festival is just what it sounds like: a concert played each July underwater, by scuba-diving musicians in the Florida Keys. B.Y.O.B. (in this case, the B stands for boat), or reserve a spot on a public party boat. Then stage dive -- literally -- with your scuba or snorkel gear, and enjoy the show.
2) Get married
How deep is your love? Couples ready to take the plunge can exchange vows off the coast of Fort Lauderdale with help from Pro Dive International. The company's underwater wedding packages include boat transportation and dive gear for up to 75 guests, an ordained officiant, underwater videographer and even a white "bridal wetsuit."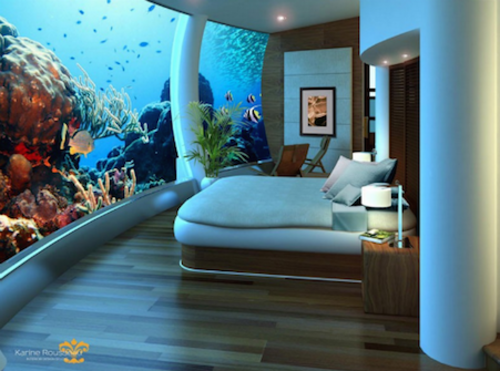 3) Sleep
Don't just vacation by the sea. Vacation in the sea. Poseidon Undersea Resort is a 40-room hotel built on the seafloor of a lagoon off the coast of Fiji. Underwater amenities include a dining room, library and theater.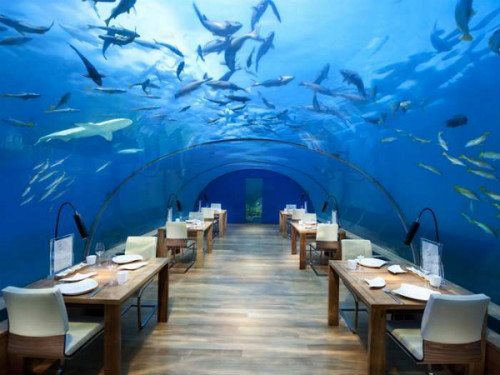 4) Eat a fancy meal
There's seafood... and then there's Ithaa Undersea Restaurant. The eatery, located at Conrad Maldives Rangali Island, was christened the "most beautiful restaurant in the world" by the New York Daily News. The pre-fixe lunch and dinner menus feature esoteric indulgences like Maldivian lobster carpaccio, apple and goose liver tortellini, and tomato lemongrass essence.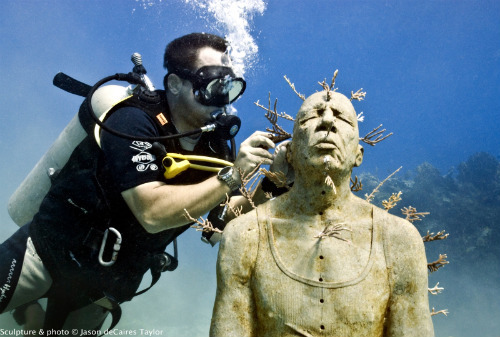 5) View an art exhibit
Here's one way to liven up an art museum: Put it in the Gulf of Mexico. The Underwater Museum is a series of more than 500 sculptures hidden beneath the waters surrounding Cancun, Isla Mujeres and Punta Nizuc. The installations are designed to take the stress off fragile coral reefs by giving sea animals and tourists and alternative site to visit.
6) Mail a postcard
Hardly anyone writes letters anymore. So that will make the mail you send from Hideaway Island Marine Sanctuary all the more special. Vanuatu Post operates an underwater post office in the South Pacific Ocean. Fill out a special waterproof postcard, then dive down to send it on its way.

7) Attend mermaid camp
Weeki Wachee Springs State Park on Florida's Gulf Coast is known for its mermaid shows, in which performers strap on fins and enact Hans Christian Andersen's The Little Mermaid. Women and girls get a chance to act out their own mermaid fantasies during Sirens of the Deep Mermaid Camp and Adventures Under the Spring Mermaid Camp. The two-day workshops offer a crash course in underwater ballet and end with a performance for campers' family and friends.
More from the Orbitz blog:
Aloha, budget Hawaii! Your 5 secrets to cheap
Food on the fly: 10 awesome airport restaurants
Secret beaches: Try these less crowded lookalikes