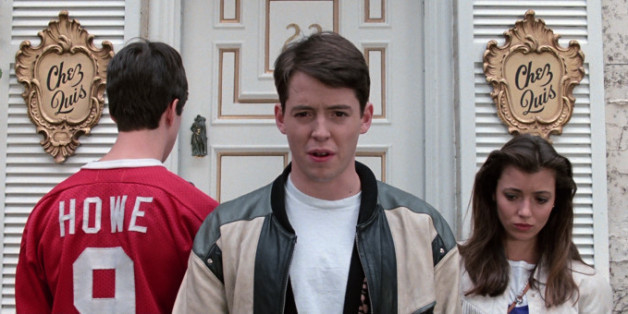 By Raf Miastkowski for the Orbitz Travel Blog
In the midst of the 30th anniversary of The Breakfast Club, Chicago and Los Angeles will host short runs of For The Record: Dear John Hughes (March 12-15 and March 13-April 5, respectively). The play is a mash-up musical, featuring characters and songs from director John Hughes' universe, which includes '80s cinema gems such as Sixteen Candles, Weird Science and The Breakfast Club.
The films had a remarkable ability to capture the fine texture of suburbia-molded youth, but perhaps none of them packed so much exuberance onto the screen as Ferris Bueller's Day Off, set in Chicago. At the film's core beats an optimistic heart, inspiring slackers and desk-anchored professionals alike to get outside and, even if for one day, and live like they've got the whole world in the palm of their hand. With the help of this guide, you too can call in sick for the day and check out the same Chicago locations that Ferris and his crew visited.
Plus: Here are 15 things you should absolutely never say to a Chicagoan.
111 S Michigan Ave
The Art Institute of Chicago is actually the second-largest art museum in America, and is a treasure trove of Impressionist and Post-Impressionist art. There are hundreds of amazing works to be found here, but just seeing Hopper's Nighthawks or Caillebotte's Paris Street; Rainy Day is worth the price of admission alone. In the film, Cameron zones out while admiring George Seurat's massive A Sunday on La Grande Jatte, which is another highlight of this one-million-square-foot museum.
1060 W Addison St
Wrigley Field has appeared in many Chicago-based films, including Rookie of the Year and A League of Their Own, but Ferris and Cameron doing their hey-batta-batta heckle while squinting under the hot summer sun is a pretty spot-on scene that plenty of Chicagoans can relate to. Also, based on the play-by-play of the Cubs vs. Braves game heard in the movie, sports nerds have determined that the day Ferris hit the town was actually June 5th, 1985.
3. Daley Plaza
50 W Washington St
During the rowdy Von Steuben Day Parade scene, viewers can actually see both of Chicago's famed, statue-hosting plazas. Cameron and Sloane are seen in front of Alexander Calder's vibrant Flamingo, which is located in the Federal Plaza. Almost half a mile north by Dearborn Street, you'll find Daley Plaza and The Picasso, which you can also spot during the parade scene -- if you don't blink.
233 S Wacker Dr
In the film, Willis Tower was still known as Sears Tower (though many Chicagoans have never stopped calling it that), and the skyscraper still had the distinction of being the tallest in the world. It lost its title in 1998, but the Skydeck at Willis tower is still definitely worth a visit because of its unique viewing ledges. Basically, visitors can step into a five-sided, person-sized aquarium that has a glass floor, which allows them to look down onto a street that rests 103 floors directly below their feet.
5. Chicago Board of Trade

141 W Jackson Blvd
The Chicago Board of Trade is an energetic flurry of human activity, but visitors today don't exactly just show up and grab skybox seats. That's because the Chicago Mercantile Exchange does not offer public tours at this time. However, you can still enjoy a 30-minute narrated tour on select Fridays at the Chicago Board Options Exchange, which is located just around the corner and offers a similar experience. You'll see traders work at a Hughes-like pace, since supposedly John wrote the screenplay for the film in less than a week.
6. Lake Shore Drive
While this famous, lakeside Chicago street is not a typical travel destination, it is definitely worth a visit. In the film, Ferris and crew take a joyride down Lake Shore Drive before heading to the sketchy parking-garage. Trust us, almost every Chicagoan will tell you that it just doesn't get much better than a windows-down, wind-in-your-hair summertime drive along breezy Lake Michigan. If you get a chance, tell your cabbie to take the scenic route down the drive, or simply take a walk down to the lake and stroll up the shore for a bit.
Can't get enough of re-visiting destinations from the film? Then check out this excellent video-comparison series from Road Trip Film Productions.

More from the Orbitz Travel Blog:
15 Things Never to Say to an Austinite
Your 7 Most Cliched Travel Photos--and How to Fix Them
Three Great Reasons to Book a Europe Trip Right Now