How did Oprah become so wise, Bill Gates so successful, and J.K. Rowling so creative? We think the answer is something along the lines of "you are what you read." Even the president, Mark Zuckerberg, and Ellen DeGeneres had to start somewhere--and we like to think they started in the pages of a good book.
When he's not guiding the country or being a role model and mentor to his daughters, President Obama likes to kick back with a good book. You know, in his down time. It's fitting that one of his own role models is Civil Rights pioneer Martin Luther King, Jr., and this Pulitzer Prize winner is one of his favorites. If the president can find the time to dive into this excellent bio, we think you can too.
2. J.K. Rowling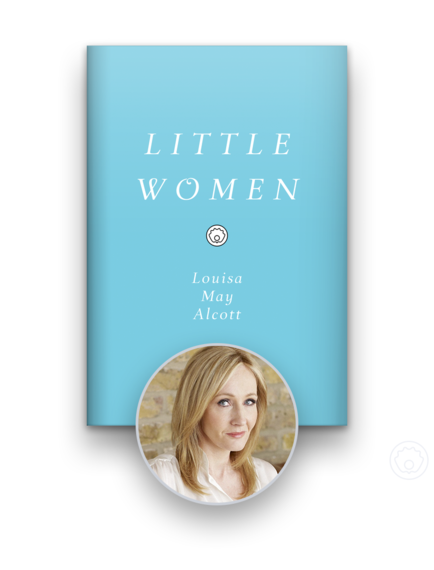 When the New York Times asked J.K. Rowling who her favorite literary character was as a child and as an adult, the answer was the same: Jo March from Little Women. "It is hard to overstate what she meant to a small, plain girl called Jo, who had a hot temper and a burning ambition to be a writer."
3. Owen Wilson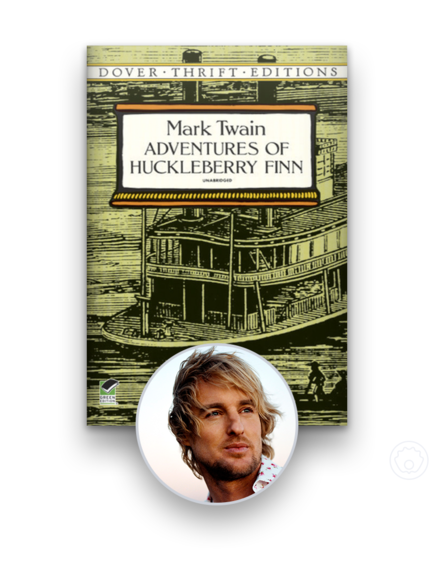 Long before Owen Wilson was raising hell on the big screen, his favorite protagonist, Huck Finn, was shaking things up as the "juvenile pariah of his village." We like to think these two would become fast friends: Wilson could show Huck how to crash a wedding, and Huck could show Wilson how to crash his own funeral. Twain's classic goes out to all the good-hearted bad boys out there.
4. Oprah Winfrey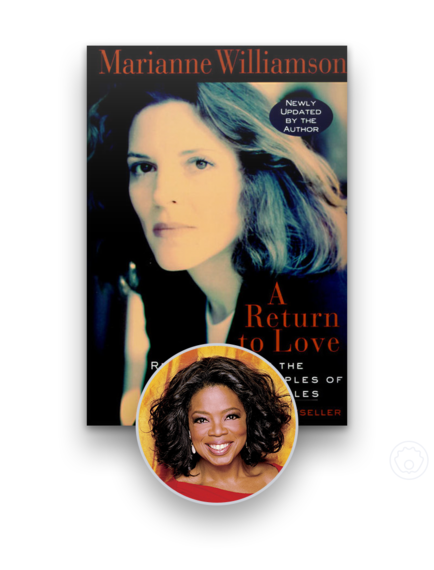 Who better to recommend a spiritual guidebook than Oprah, whose larger than life career has been built on self-improvement and personal transformation? Among O's favorites is Marianne Williamson's bestselling guide on improving relationships, work, and health by embracing love over fear. Sounds like something we all might need to read.
5. Chevy Chase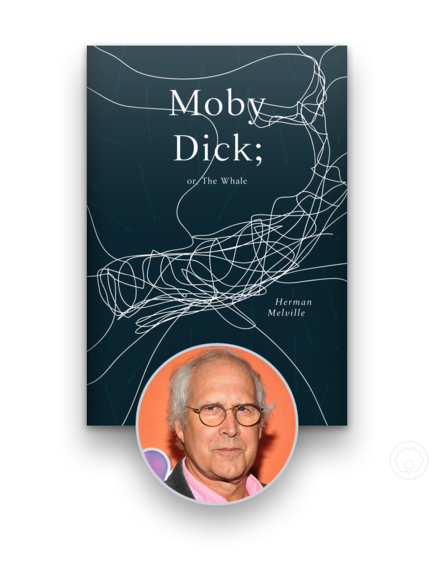 The first breakout star of "Saturday Night Live" and everyone's favorite bumbling madman in the National Lampoon movies, Chevy Chase does the comedy of errors genre like nobody's business. We think he took a page from his favorite book, Moby Dick, in which an eerily compelling madman relentlessly pursues a great white whale far beyond the point of sanity.
6. Lena Dunham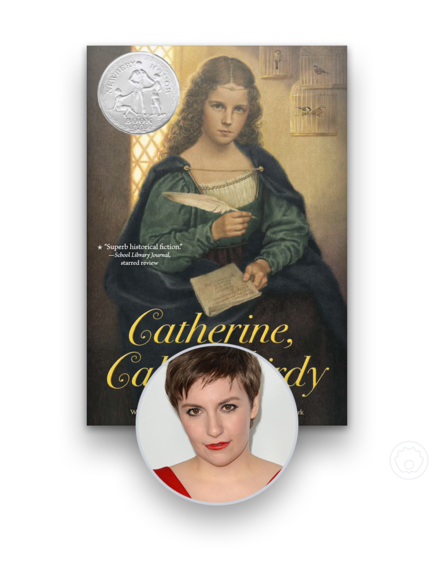 Lena Dunham loves confessional books by women, wants to publish her mother's diaries, and has just sold a memoir (for $3 million, btdubs). So it's no wonder one of her favorite books involves a 12-year-old girl in 13th-century England who is documenting her attempts at avoiding marriage. Catherine is pulled, kicking and screaming into adulthood. This sounds like the plot of a show we know...
7. Bill Gates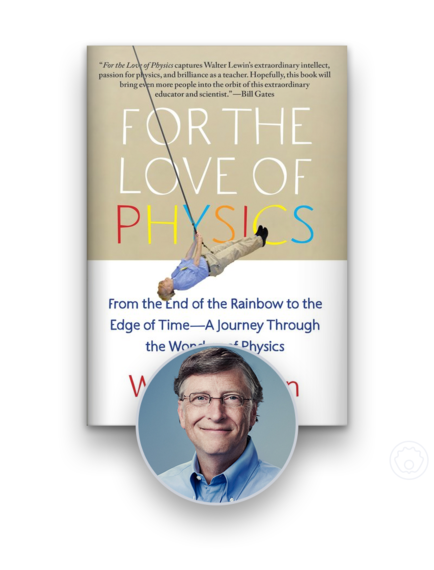 Bill Gates's favorite book is a far cry from the reading we did in our high school physics classes. MIT professor Walter Lewin makes the subject exciting and relatable (come again?). Gates says, "I wish more people shared Lewin's appreciation for observation, measurement and data--especially in debates over incredibly important matters that concern me very much, like public finance, climate change, education reform and vaccinations." We couldn't be happier that a man with such influence has such an enlightened outlook.
8. Hillary Clinton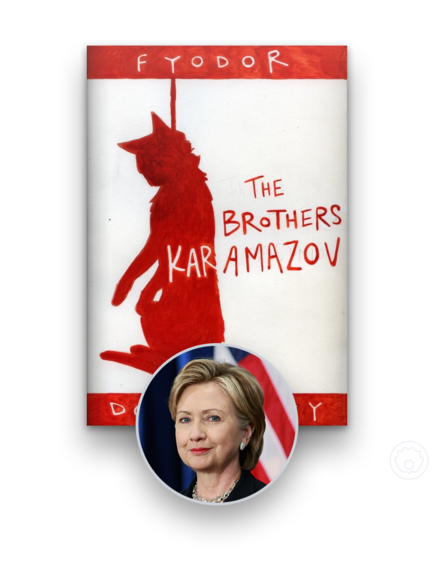 When Hillary Clinton isn't reading the Bible (don't look so shocked), one of her favorite books is The Brothers Karamazov: "[It] made a lasting impression on me when I read it as a young woman; I intend to reread it this summer to see what I now think about it." Funny, former first lady Laura Bush also loves the Dostoyevsky novel. Coincidence? Maybe Clinton's new memoir will tell us more.
9. Mark Zuckerberg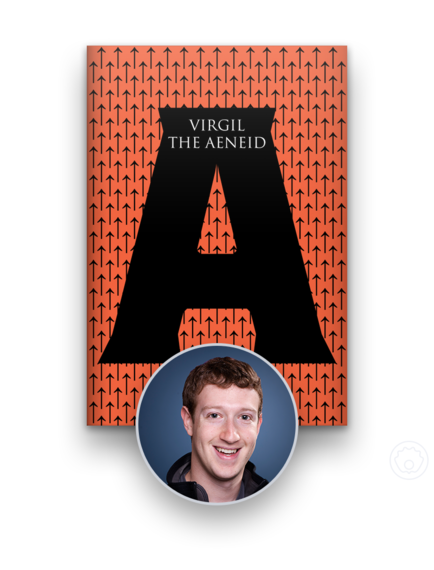 The Facebook founder originally read The Aeneid in high school Latin class, and we like to think Virgil's classic got his wheels turning. In an interview with The New Yorker, Zuck recounts the story of Aeneas' quest to build a city that "knows no boundaries in time and greatness." Sound familiar?
10. Dave Eggers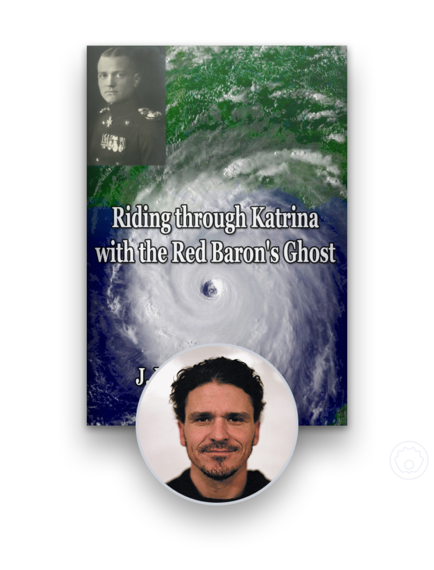 Literary juggernaut Dave Eggers always has socially conscious nonfiction on his reading list. Among his favorite authors: journalist J. Malcolm Garcia, whom Eggers calls "urgent and provocative." Riding through Katrina with the Red Baron's Ghost features a unique blend of history, personal narrative, and insights into Hurricane Katrina rescue efforts.
11. Ellen DeGeneres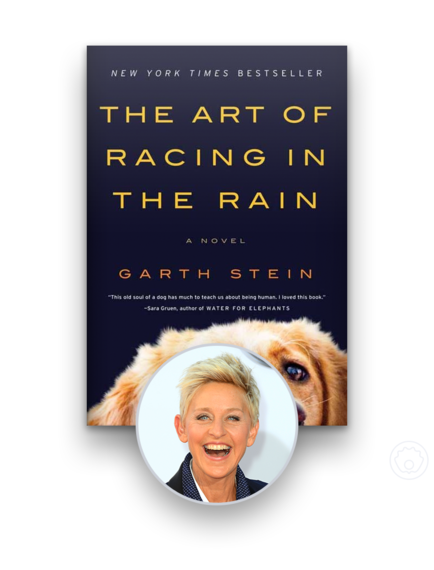 When Ellen started reading Garth Stein's book about a talking dog, she was skeptical. But now she can't stop the recommendations from flowing: "Your family will love it. Your friends will love it. And call me a gambler, but I'd put money on the fact that even your cats will want you to read it to them again and again." We'd bet the only thing that would make the book more interesting to Ellen is if Meryl Streep were reading it.
12. Malcolm Gladwell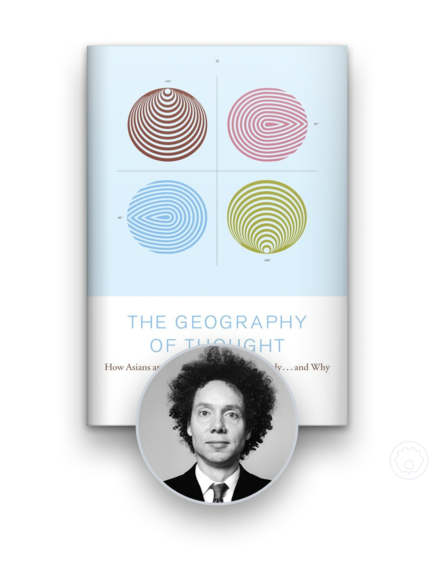 After reading Malcolm Gladwell, we'll never think of underdogs (or dogs, for that matter) the same way again. But when you've already been named to Time's 100 Most Influential People list, who do you turn to for inspiring nonfiction? Gladwell has cited psychologist Richard Nisbett as the "most influential thinker" in his life. We're guessing we'll learn a few things from this one.
13. Steven Spielberg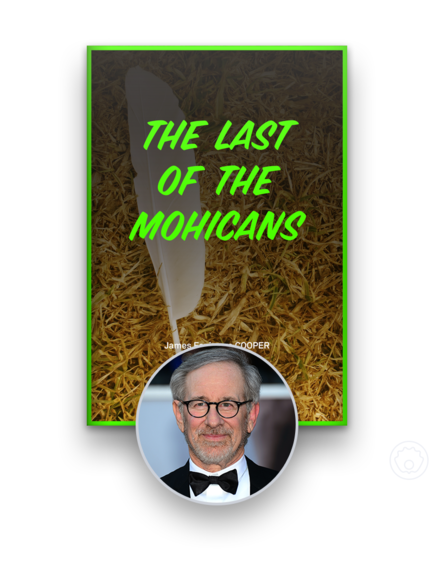 True, Steven Spielberg didn't direct the film version, but James Fenimore Cooper's classic American novel is the director's all-time favorite book. We think the action-packed story set during the French and Indian War helped to spark Spielberg's imagination. Just add dinosaurs.
14. Marissa Mayer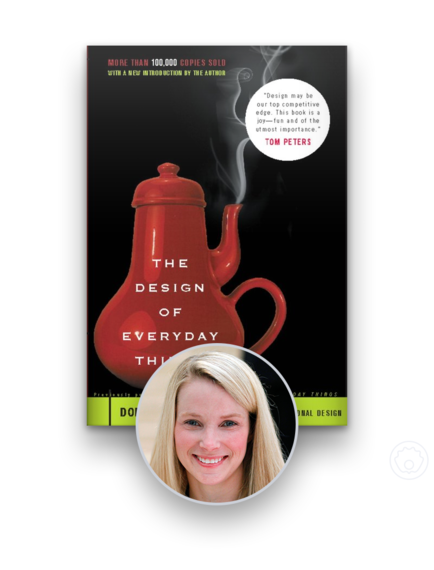 Infuriated that you can't open your fridge door and dishwasher door at the same time? (Maybe that's just us.) Yahoo CEO Marissa Mayer likes things to work properly. Enter Donald Norman's book. "It makes you think about design in new ways, because when you use something everyday it needs to be absolutely efficient and not get in your way. It's cool to be able to articulate and discuss that on a level that is really accessible and interesting."
15. Ira Glass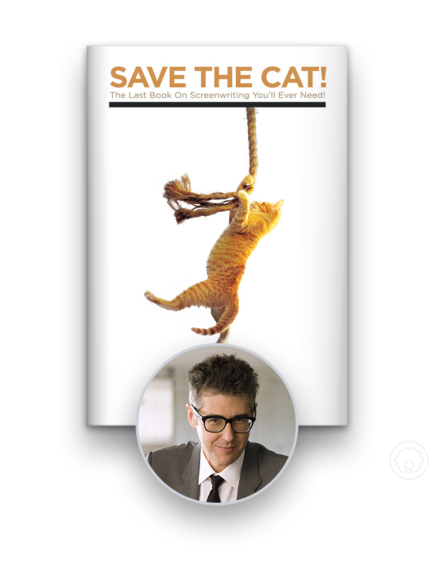 "This American Life" host Ira Glass is an expert radio storyteller (that voice!). But when he dove into writing the screenplay "Sleepwalk with Me," Glass found that he needed some storytelling tips for the big screen. Among his manuels? Save the Cat! If you can resist judging this (actually awesome) book by its cover, we think you'll be thanking us when you sell your script to Tinseltown.
16. Gillian Flynn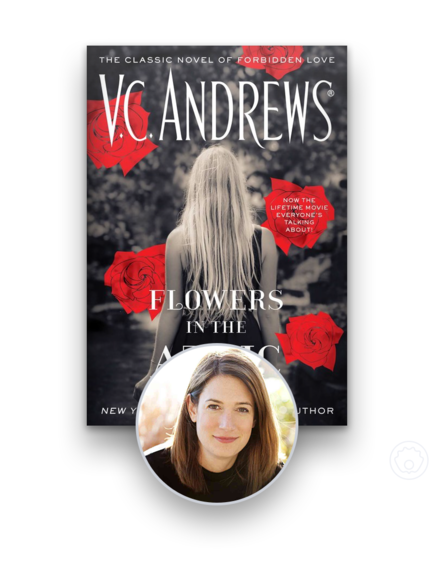 Gillian Flynn, of Gone Girl fame, is not one to shy away from dark psychological fiction. Discussing her preference for old-fashioned thrillers that create a sense of unease, Flynn shared a particularly vivid recommendation in the New York Times: "I will probably be clutching Flowers in the Attic in my gnarled hands on my deathbed." Not to be cryptic or anything, but we suggest reading this cult classic before it's too late.
17. David Sedaris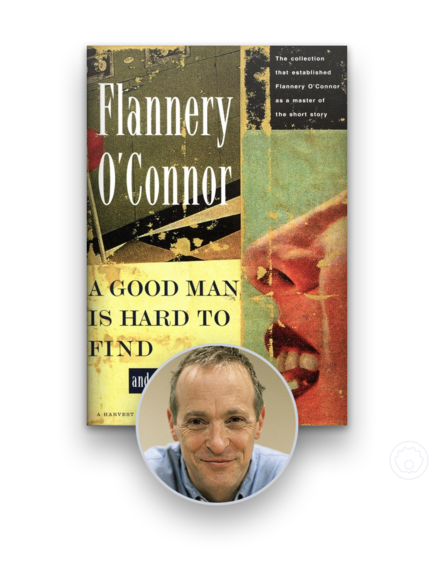 David Sedaris has a way of turning the worst life experiences into the funniest stories. Among his favorite fiction? The stories of Flannery O'Connor, whose Southern Gothic humor is equally witty and provocative. A good man is hard to find, but we think O'Connor would get along swimmingly with Sedaris.
18. Sheryl Sandberg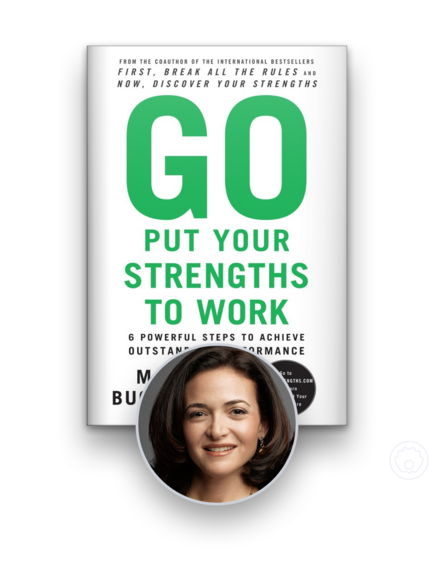 Facebook COO and bestselling author Sheryl Sandberg is a big fan of Marcus Buckingham, whose years of research found that the most important indicator of a company's success is whether its employees feel they have an opportunity to do their best work on a daily basis. Learn how to lean in with Buckingham's guide.
Discover and read more famous favorites and famous reading lists on Oyster. Let us who else's bookshelf you wish you could peruse on Twitter @Oyster or drop us a line at hello@oysterbooks.com.