So Spain's Costa del Sol is pretty renowned (and justly so), but it doesn't get quite as much international love as the French Riviera or Amalfi Coast. We're not quite sure why, because it's pretty friggin' gorgeous, and hotels here are a fraction of the price of those in more famous Mediterranean beach destinations. If whitewashed buildings in charming Andalusian seaside towns sounds like your kind of thing, you'll probably dig these seven hotels. It doesn't hurt that the views are postcard-perfect...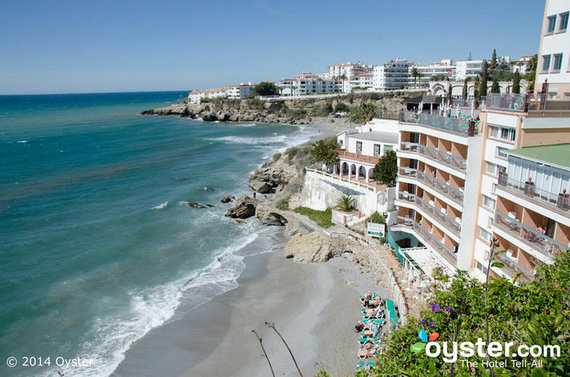 The Hotel Balcon de Europa is one of many four-pearl luxury hotel choices on the Málaga coast, but what sets this 108-room property apart is its prime location on the beach in the center of tourist-friendly Nerja. There's definitely an adult vibe here thanks to the rooftop swimming pool, spa facilities, and a romantic restaurant with views of the beach through floor-to-ceiling windows.
____________________________________
Apartamentos El Capistrano Villages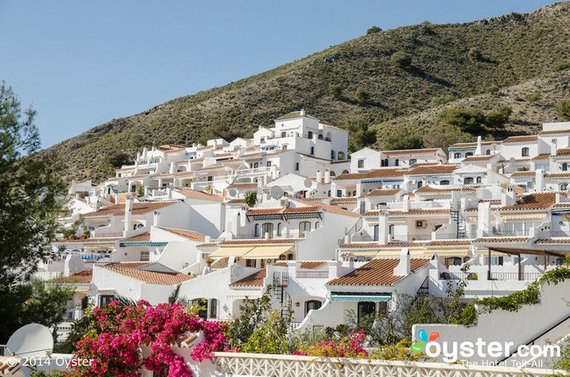 The apartments at this three-pearl, budget-friendly hotel are clustered together to resemble an Andalusian-style village, with whitewashed houses, cobblestone streets, and manicured lawns and gardens. Tiled staircases and colorful flowers add to the ambience, as do two outdoor pools landscaped with grass and palm trees (that are unfortunately closed for half the year).
____________________________________
AC Hotel Malaga Palacio by Marriott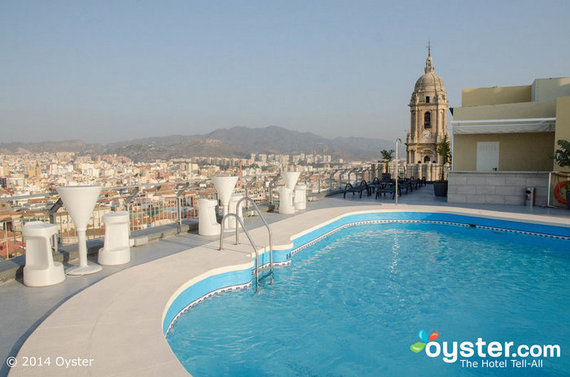 A 214-room hotel on a busy corner in central Malaga, the AC Hotel Malaga Palacio by Marriott is an excellent anchor for exploring the city's vibrant street life. With a location near the port and numerous other attractions, this is a popular pick for tourists and large groups (it also accommodates meetings and conferences frequently). Rooms are bright and minimal with minibars and flat-screen TVs. The rooftop restaurant, bar, and pool offer spectacular views of the city.
____________________________________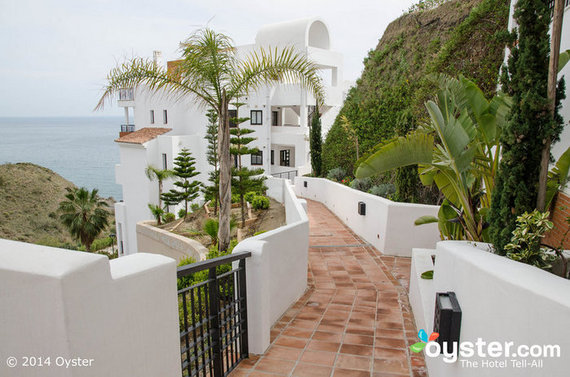 The 87-unit Hotel Fuerte Calaceite is not a hotel, but a rambling, gated apartment complex with a reception desk at the entrance. The Fuerte Calaceite is located on the coast road between the towns of Torrox Costa and Nerja, and the whitewashed complex is modern and well-kept, with beautiful views from apartment balconies.
____________________________________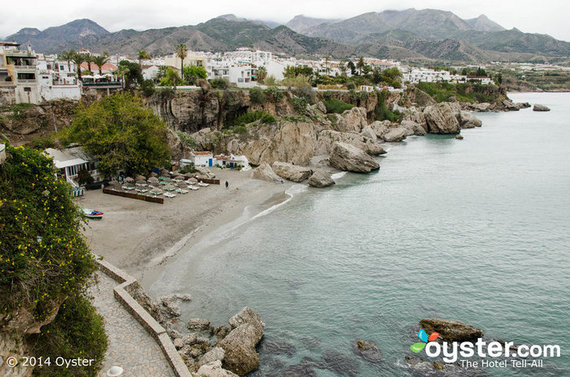 The two-story, 24-room Hotel Puerta del Mar is in a pretty building tucked along one of Nerja's winding, pedestrian-only streets. Inside and out, the hotel has a relaxed, bright Mediterranean feel. The rooftop terrace with saltwater pool is a lovely place to relax after a busy day spent on one of the local beaches or exploring nearby ancient caves.
____________________________________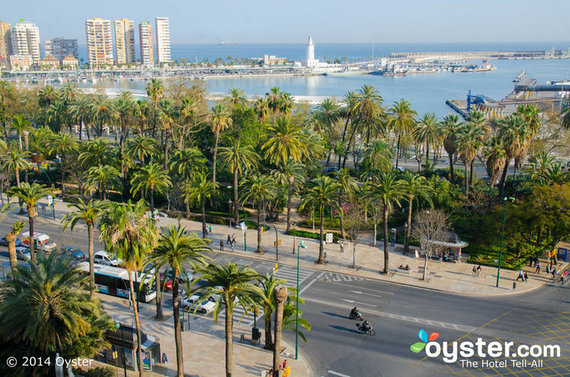 The 103-room Hotel Molina Lario, which consists of two refurbished 19th-century buildings with their original facades, and one modern building, is a four-pearl hotel near the harbor in Malaga. While the location isn't on the water, the port is within walking distance. A rooftop pool and bar offer great views of the city and its famous cathedral.
____________________________________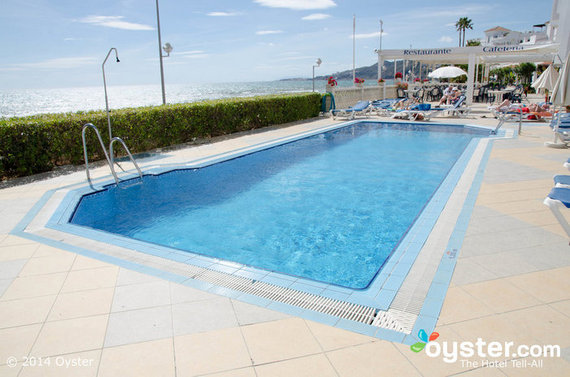 The 197-room Hotel Perla Marina advertises itself as a four-star property, but it's really a three-pearl property in need of a facelift. Still, it has a nice swimming pool and great location on the beach in the coastal town of Nerja. Cleanliness isn't an issue and some rooms have great views of the water from private terraces.