For those looking to ditch the typical 300-square-foot hotel room in favor of a more spacious pad, you are in luck. These days, more and more hotels are catering to the ever-growing crowd that seeks a home-away-from-home vibe by offering guests super-sized suites with tricked-out amenities. Whether its granite kitchen countertops, extra wiggle room, stunning views, added bathrooms, or a bevy of French doors -- these hotels all give that spacious apartment vibe any claustrophobic would approve of. And to be clear, these feel less like our tiny studio apartments in NYC and more like the sprawling penthouse pads we can only dream about. So dream on >>
-- by Julie Ruditzky Loffredi, Oyster.com
Aqua Soleil Hotel & Mineral Water Spa, Greater Palm Springs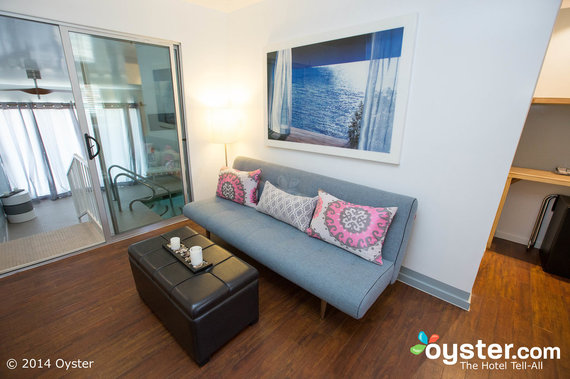 The larger rooms at Aqua Soleil look straight out of a Pottery Barn or West Elm catalogue. Each suite comes with a king bed, kitchenette, and large balcony with a view of the San Jacinto Mountains, as well as two flat-screen TVs with DVD players and a nice bathroom with a walk-in shower. (Some rooms even have their own personal pool!) This mid-range, 95-room hotel has limited curb appeal, but once on the property's grounds, guests will find it is attractively landscaped and includes desert flora, a pool and spa filled with mineral water, and seating areas gathered around fire pits.
Boca Raton Resort, A Waldorf Astoria Resort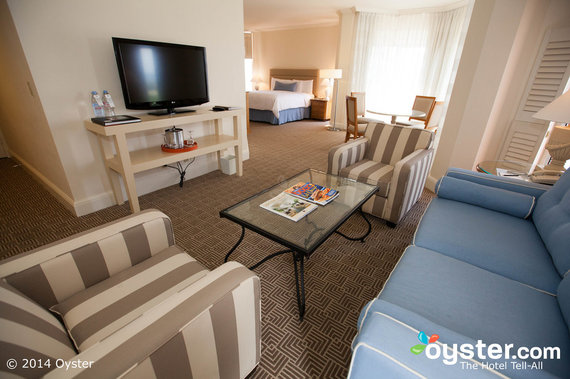 Boca Raton Resort is massive, with rooms to fit every personality. The executive suite -- with a full kitchen, bar area, and over 2,300 square feet of space -- certainly caters to our taste! Rooms in each of the hotel's buildings are designed distinctly, and all are large, elegant, and include flat-screen TVs and Wi-Fi. Another bonus? Easy access to the beach. A shuttle boat ferries guests from the main resort to its sister property, the Boca Beach Club, which sits along a private ocean beach.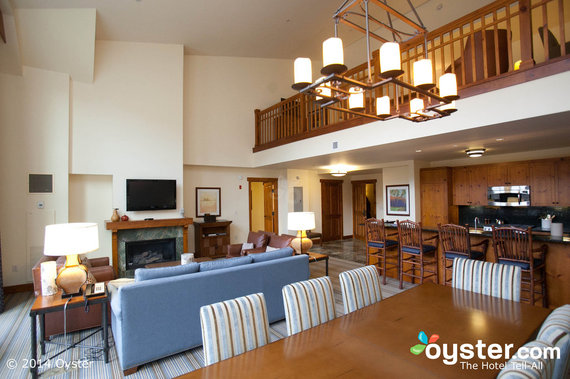 After a day hitting the black diamond trails, what snow bunny wouldn't want to snuggle up in their very own mountain home? The four-bedroom residences at Stowe Mountain Lodge in Vermont average 2,2875 square feet and feature sweeping views of Mt. Mansfield, Spruce Peak, or the hotel's outdoor pool, open year-round. The suites also include spacious private balconies, stone-framed fireplaces in the living rooms, gourmet kitchens, and floor-to-ceiling windows -- as well as marble-finished bathrooms with soaking tubs and stand-up showers.
Captain's Quarters Resort, Myrtle Beach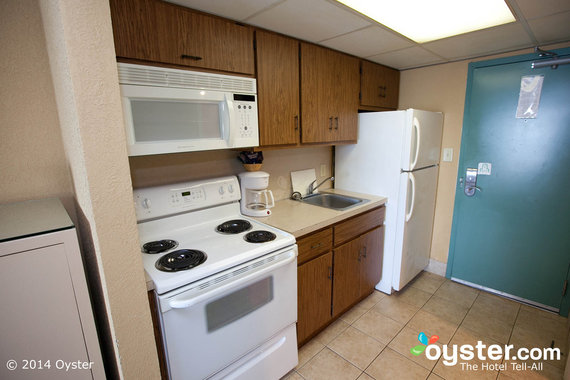 This seaside Myrtle Beach hotel has basic two-room apartments, each with a king bed and flat-screen television in one bedroom, a separate room with two double beds, and a dinette table. Savvy parents can also save some dough by whipping up easy dinners in the apartments' kitchens. Myrtle Beach is continually ranked as one of America's best family beach destinations, and offers visitors one-of-a-kind nightlife, more than 100 golf courses, and 60 miles of sandy shoreline.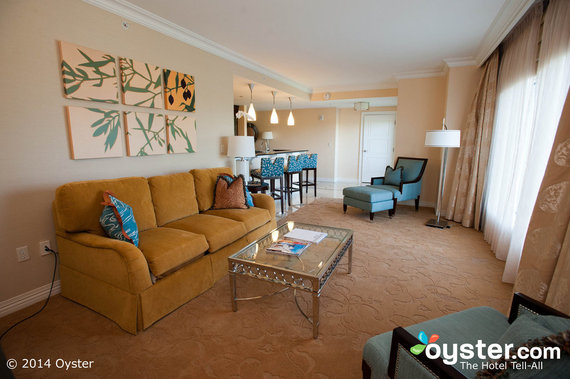 Although it's Mickey-free, the Waldorf Astoria Orlando is nonetheless a great Orlando option for families with its elegant, apartment-style rooms. After all, the Waldorf stands out as one of the only true luxury hotels in Orlando (with the Ritz-Carlton Orlando Grand Lakes as perhaps its sole competition). Everything is top notch: The staff is extremely gracious, there's a beautiful 18-hole golf course just steps from the front door (one of the hotel's main draws), and the breakfast buffet at Oscar's is not to be missed.
Palazzo Resort Hotel Casino, Las Vegas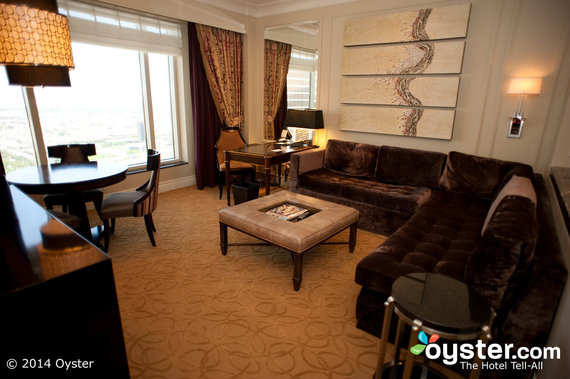 The Palazzo Resort Hotel Casino in Las Vegas is a winner when it comes to posh living, particularly when considering the swanky two-bedroom suite. The VIP experience begins with the suite's grand entryway, flanked by a guest powder room and large closet. There is plenty of space for a relaxing morning of en-suite dining (after a party hardy night out) since it comes complete with a massive sitting room.