We suggest heating things up this winter with a visit to a sexy, sandy, and secluded (say that five times fast) adults-only hotel. Whether you need a spot for the long Valentine's Day -- er, we mean Presidents' Day -- weekend, or a remote locale for a romantic rendezvous this spring, one of these eight is sure to get you in the mood.
-- Jane Reynolds, Oyster.com
Costa Rica: Gaia Hotel And Reserve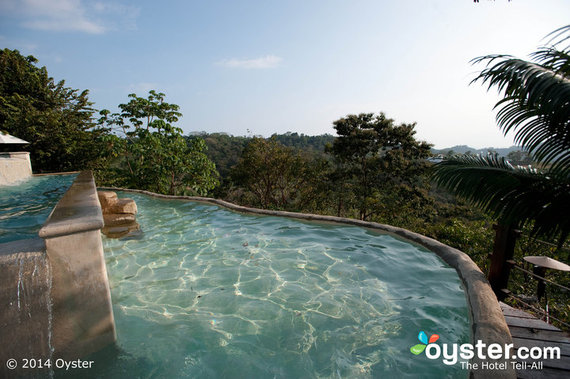 Guests will feel truly pampered at this adults-only, 29-room luxury hotel. Tucked into the hillside of a 14-acre nature reserve, Gaia feels appropriately exclusive and private, and has the attentive, personalized service to match. Rooms are spacious and airy; the great views are never-ending; and the freebies abound: breakfast, Wi-Fi, a mini spa treatment (to name a few). Keep your eyes peeled for iguanas, sloths, and the like.
Jamaica: Secrets St. James Montego Bay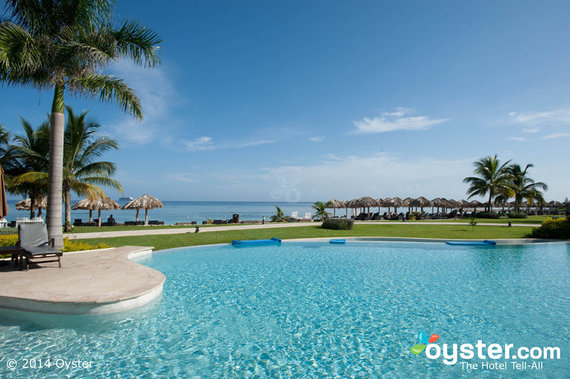 This all-inclusive beachfront resort on a remote peninsula is one of the more luxurious adult-only options in Montego Bay, and has a laundry list of property features, including seven restaurants, seven bars, an expansive spa, nearly half a mile of beach, and tons of activities: a theater, dive center, shopping plaza, casino, and game room. Secrets St. James shares most of its amenities with its sister property next door, but rates here are often a bit cheaper.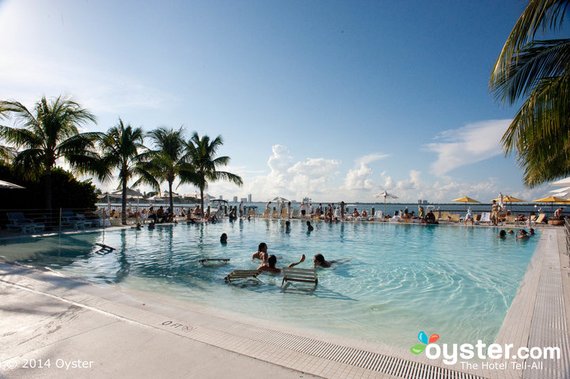 "Secluded" and "Miami" may seem like an oxymoron, but The Standard -- isolated on Belle Island, over a bridge and a little more than a mile from South Beach -- is truly blissfully remote. Though the hip, adults-only property has small, somewhat dingy rooms, it creates a low-key holistic haven by way of vintage furniture, outdoor bathtubs, a 24-hour pool, yoga retreats, and a world-famous spa.
Turks and Caicos: Club Med Turkoise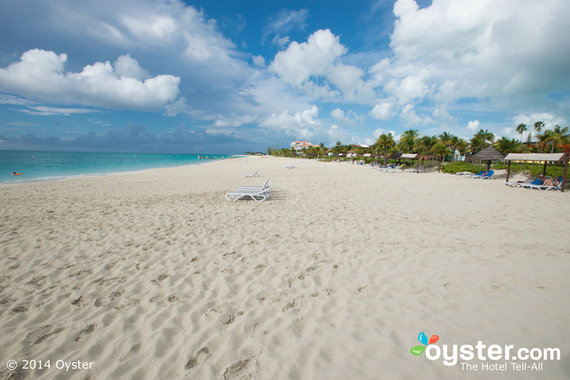 This village-sized, adults-only property is a popular pick, thanks to the stretch of pristine beach just off the back of the hotel, the nightly live entertainment, and the huge variety of water and land activities offered (including trapeze sessions and scuba diving). Though it has a definite party scene, it can nonetheless feel secluded -- largely due to its location on a private beach and the fact that the resort is reached by passing through a gated entry and then wandering down a long driveway.
Riviera Nayarit: The Royal Suites Punta Mita by Palladium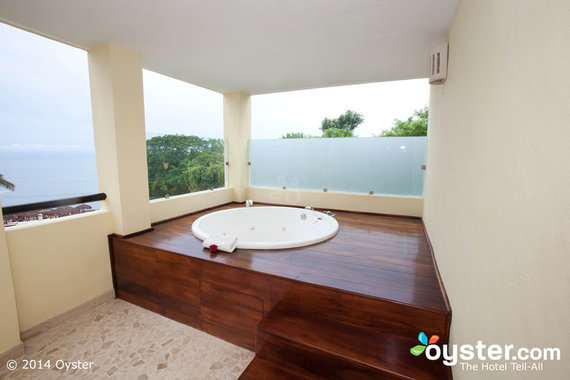 Often one of the most affordable options on our list, The Royal Suites Punta Mita by Palladium is located about an hour northwest of Puerto Vallarta, in a quiet, serene spot. These suites occupy a lush swatch of manicured jungle overlooking a private beach a few miles inside the point at Punta Mita. This adults-only hideaway offers a memorable vacation spot -- except that it is also part of a bigger, busy, all-inclusive resort. The 100 Royal Suites section has its own buildings, lobby, outdoor pool with grass palapas for shade, and beach, but everything else is shared with the Palladium and its 400 rooms. Still, this perfect little stretch of Bahia Banderas beach offers many pleasures, including soaking tubs on balconies overlooking the ocean. While some guests complain about the remote location being far from Puerto Vallarta, the result is a peaceful beach getaway.
St. Lucia: Jade Mountain Resort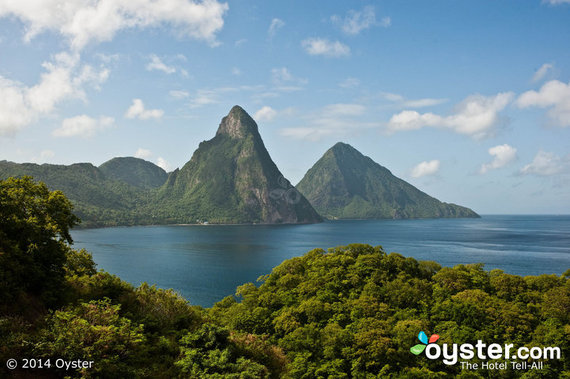 Romantic? Undoubtedly. Unique? Absolutely. Expensive? For sure. Through an innovative, open fourth wall, each of Jade's 29 enormous suites overlooks the sea from its chromatherapy-lit whirlpool tub, canopied bed, and private infinity pool. Getting to Jade Mountain's secluded location can be tedious, but its organic cuisine, doting service, unwavering silence (no TVs, radios, or children), and extraordinary design make the long journey worthwhile.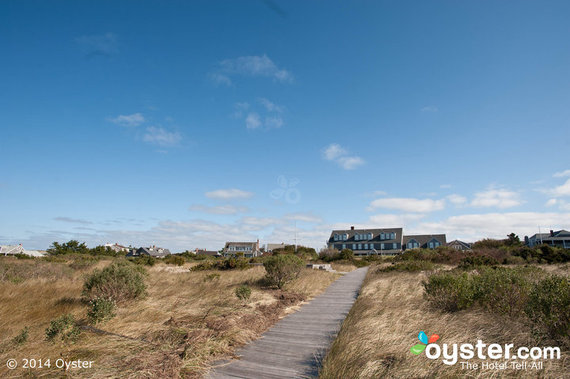 Guests come to Nantucket to get away from it all -- and with a remote location away from downtown, The Wauwinet is about as away from it as you can get. The charming New England property is surrounded by both the bay and the ocean, and some (bayside) guest rooms offer amazing sunsets. One of the island's most loved restaurants is here, which is just another reason the rates are so high. Although the hotel considers itself an adults-only property, children above the age of 12 are allowed to stay here.
N.B. The hotel reopens for the season on May 6.
Riviera Maya: Secrets Capri Riviera Cancun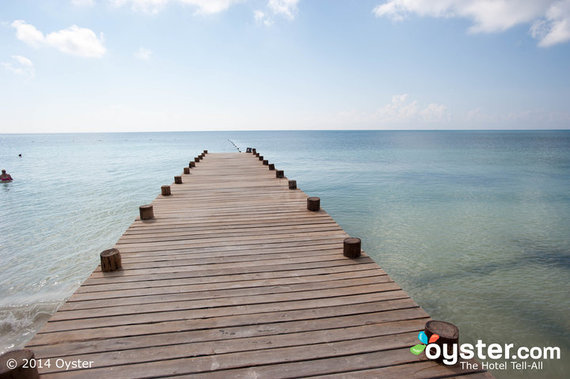 The remote and luxurious 291-room Secrets Capri Riviera Cancun is an adults-only, all-inclusive resort located halfway between Cancun and Playa del Carmen. Rooms are of moderate size, with elegant decor that includes four-poster canopy beds, furnished balconies or terraces, and jetted tubs. Guests at this outpost of the Secrets chain are granted Preferred status, with additional amenities and privileges that include premium liquor, concierge service in rooms, on the beach, and by the pool, free Wi-Fi, and free international calls. The property is stylish and upscale and resembles a Mediterranean villa, with lots of terraces, wrought iron, and marble. The spa has a full menu of treatments, including fish pedicures. On-site activities include water sports, games, language lessons, and beer tastings.