We just got back from visiting dozens of properties in Costa Rica and are still thinking about those gorgeous rainforest views and sunsets over the water. The small country in Central America is known for rampant wildlife, lush greenery, and water and land activities that can make for a getaway that's either chill or active -- or both! And with properties ranging from luxury hotels to basic bungalows, there's a hotel fit for everyone's budget and taste. But even if you can't make it to Costa Rica soon (although we really encourage one, especially now that it's off season and prices are low), we've rounded up some of the most amazing views we were lucky enough to enjoy on our trip so you can at least imagine you're there.
-- Lara Grant, Oyster.com
Four Seasons Resort Costa Rica at Peninsula Papagayo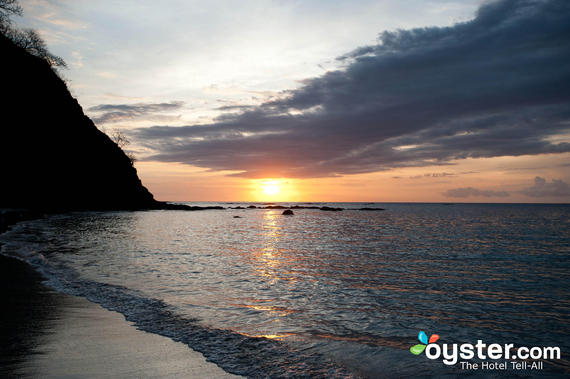 Easily among the most luxurious resorts in Central America, The Four Seasons is as close to perfection as it gets. With two beautiful beaches, ocean views from each one of the sumptuous rooms -- decorated in materials including wood, bamboo, and stone -- and an 18-hole golf course, the resort makes it possible for guests to spend their whole vacation on-site. Be sure to catch the sunset!
The Springs Resort and Spa at Arenal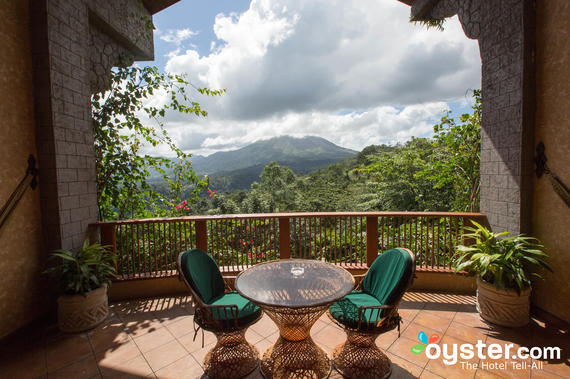 The Oropendula Suite at The Springs Resort and Spa at Arenal has one of the best views on the property from its balcony. But this 47-room luxury resort is 165 acres of seemingly endless pools and hot springs, restaurants, and activities -- all hidden on a volcano-facing slope seemingly in the middle of nowhere -- so there's not a bad seat (or room) in the house.
Lapa Rios Ecolodge & Wildlife Reserve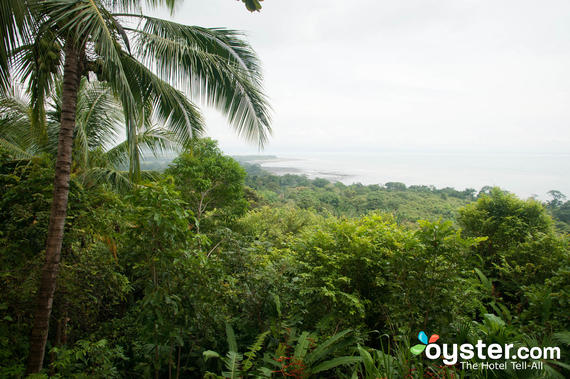 Pretty much throughout the Lapa Rios Ecolodge & Wildlife Reserve, guests are treated to gorgeous views of lush greenery with the ocean in the distance. Highlights of this eco luxury property including a pool overlooking the ocean, a splendid restaurant serving sumptuous cuisine, and rustic-luxe rooms with private decks.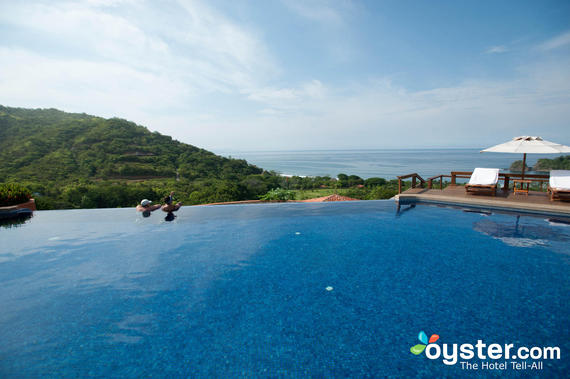 Hotel Punta Islita is an ultra-remote, rustic-luxe hideaway a two-and-a-half-hour drive from Liberia Airport. The rooms aren't as impressive as those at larger luxury resorts in the region, but the unparalleled views, stunning infinity pool, and ruggedly beautiful (if rocky) beach more than compensate.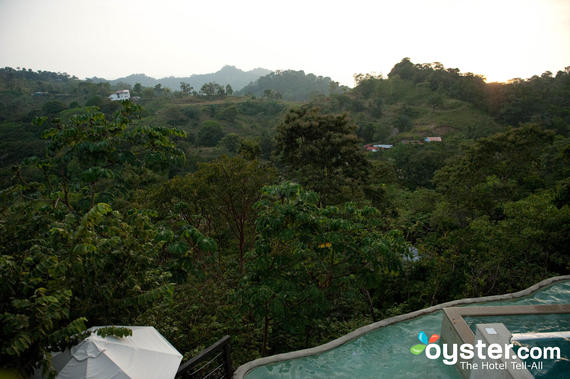 Guests will feel truly pampered at this adults-only, 29-room luxury hotel. Tucked into the hillside of a 14-acre nature reserve, Gaia feels appropriately exclusive and private, and has the attentive, personalized service to match. Rooms are spacious and airy; great views are never-ending; and freebies abound: breakfast, Wi-Fi, a mini spa treatment all come at no cost -- and that's just to name a few. Keep your eyes peeled for iguanas, sloths, and the like.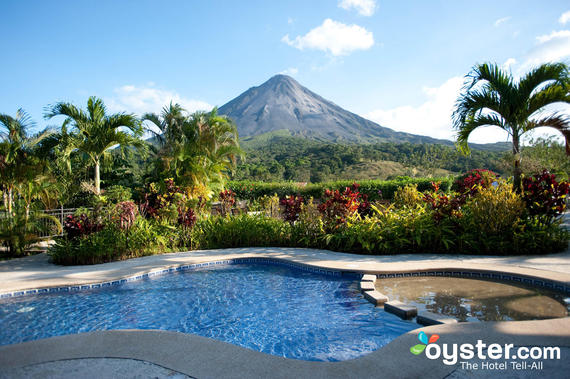 Arenal Kioro Suites and Spa takes full advantage of its natural setting: The rooms, restaurants, and pool all offer stunning views of Arenal Volcano. The hotel's developers used a laser to align each room with the volcano, so there's not a bad view to be had -- though the views from the second floor are slightly better than those from the first. Even better, there's no risk of future development marring the outlook, because the hotel abuts Arenal Volcano National Park.
Issimo Suites Boutique Hotel and Spa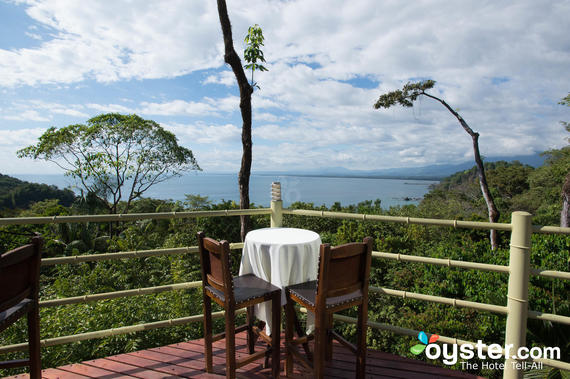 Issimo Suites Boutique Hotel and Spa is a small, upscale property that's a strong contender for "most romantic" in Manuel Antonio. All of the rooms are suites and include jetted tubs, ocean views, and minibars. Issimos Restaurant, overlooking the Pacific Ocean, serves a free, luxe breakfast buffet and Italian favorites for lunch and dinner. The pool is on the small side, but it's open 24 hours and there's an adjacent bar for sunset cocktails.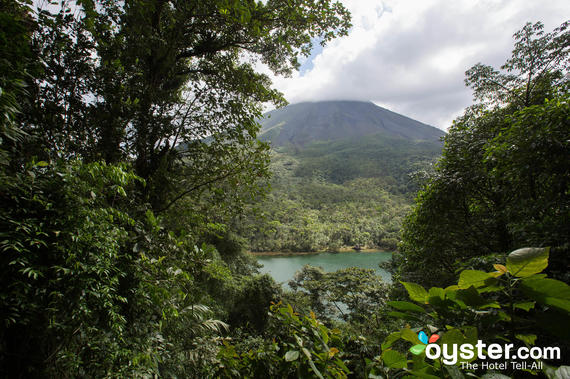 The 98-room, upper-middle-range Los Lagos is the Disneyland of Arenal, with a water park, small zoo, and hotel all rolled up into a 1,050-acre property. It appeals to families with young children, but may turn off international travelers looking for that "authentic" Costa Rican experience. The rooms are rather bland, but most guests are spending their time outside, particularly taking in the stunning views at the observatory.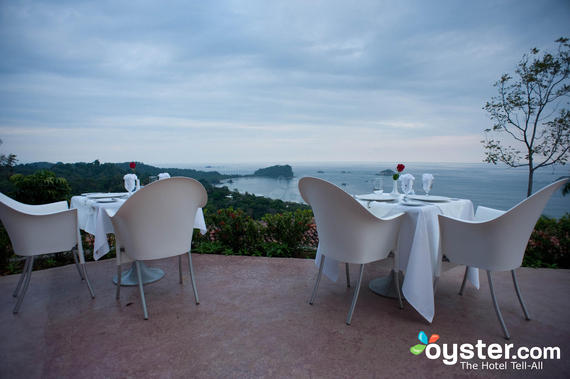 The highlight of the 60-room La Mariposa, perched high above the Pacific Ocean, is the breathtaking coastal views from the restaurant, pool deck, and guest rooms. A beautifully designed (if small) pool and warm staff add to the appeal. Rooms are nothing special and the restaurant is mediocre, but guests don't seem to mind at all.
Asclepios Wellness & Healing Retreat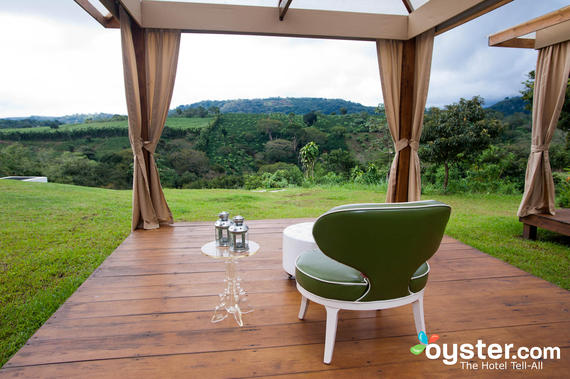 The upper-mid-range Asclepios bills itself as a wellness center rather than a hotel, though it successfully incorporates elements of both. A full spa, fitness center, outdoor pool, and organic restaurant all lie on spacious grounds amidst a lush landscape. Every one of its 12 comfortable and stylish rooms has a different theme, and all overlook hillsides planted with coffee and sugarcane.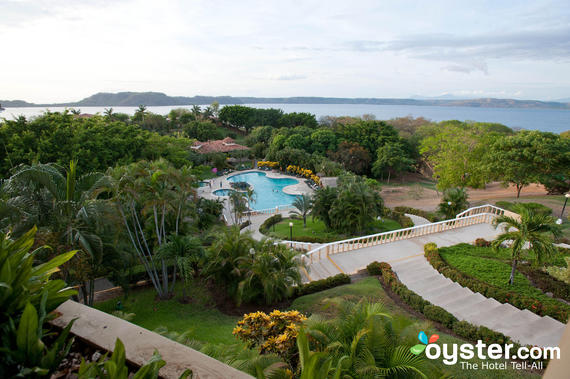 This 169-room all-inclusive beach resort offers plenty of bang for your buck, with a big pool, outdoor massage huts, a poolside lunch buffet, multiple bars and upscale restaurants, and a slice of Costa Rican sand. The adults-only resort enjoys scenic vistas and is geared toward couples looking for a quiet, romantic stay.
Tabacon Grand Spa Thermal Resort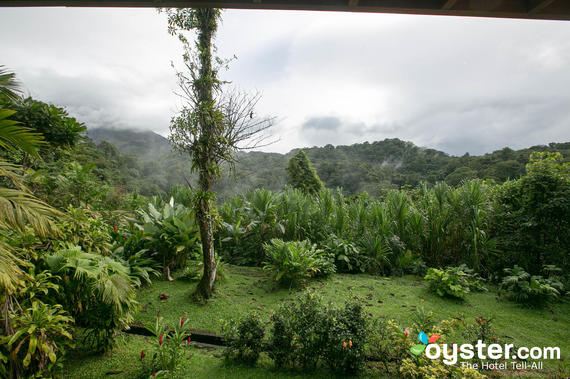 Tabacon is the original and best-known resort in the Arenal Volcano area; it's deservedly famous for the 18 natural hot springs at the Tabacon spa property up the street, which are the most extensive in the region. This 102-room, eco-friendly spa resort and local institution is a sensuous Eden in a relatively remote area on the west side of the volcano, about a 20-minute drive from La Fortuna and other sights. Rooms are large, modern, and sophisticated, with beautiful rainforest (and sometimes volcano) views.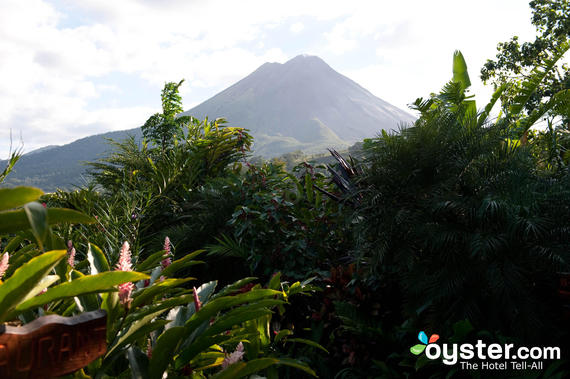 The beautiful Nayara Hotels's 44 individual bungalows, restaurant, wine bar, and spa are all tucked into incredibly lush grounds. Some of the amenities are small (like the pool, spa, and fitness center), but guests come here for the private bungalows with special touches like outdoor garden showers and decks with hot tubs and hammocks.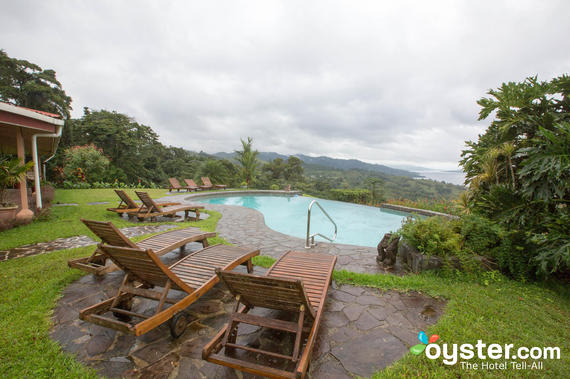 Nepenthe is a remote and modest seven-room hotel off the beaten track from the Arenal tourist circuit and just outside small-town El Castillo, close to the lake and the southwest slope of the volcano. The unofficial hotel restaurant next door, Tres Cabras, serves seasonal fare; the pool has an excellent view of the lake; and treatments are available at a small, simple spa.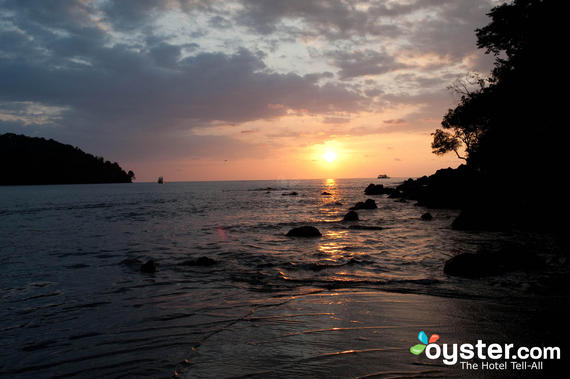 There's a lot to like about Buena Vista Luxury Villas: Beautiful, sprawling 33-acre grounds, a great on-site beach with beach bar, and big rooms, to name a few. But the steep property is difficult to walk around, so you have to wait for the hotel van to take you just about anywhere. And though the staff is exceptionally friendly and helpful, don't expect to get pampered without asking for it.