At Oyster, we're known for our honest, undoctored hotel photography, and in our Photo Fakeout series we've shown just how different from reality some marketing images can be. But we've also encountered plenty of hotels that were truly as beautiful as advertised. These photos we took at various hotels we've visited are so jaw-dropping you might think they're fake -- but they were taken by Oyster travel experts, so you know they're the real deal. You'll be especially blown away by number nine. Like seriously.
-- Kelsey Blodget, Oyster.com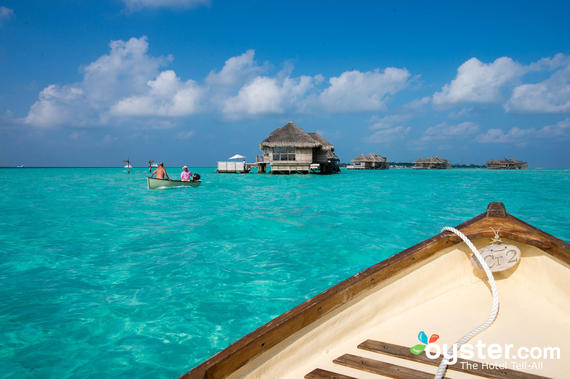 Gili Lankanfushi is one of the world's most luxurious hotels, with rates over $1,000 a night. But for these incredible overwater bungalows in the Maldives, accessed only by boat, many find it a price worth paying.
2. Arenal Kioro Suites and Spa, Costa Rica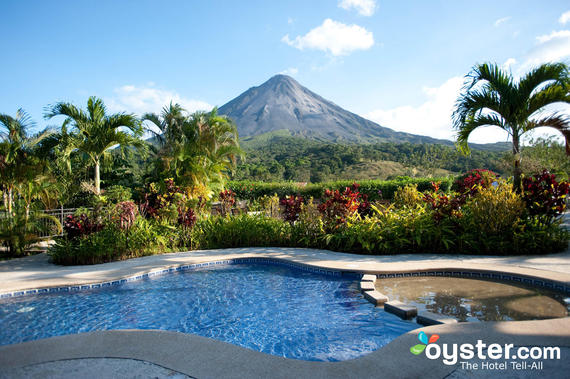 Many views in hotel marketing photos are exaggerated. Iconic sights are made to look closer than they actually are, and some views never truly existed to begin with, like at the D.C. hotel that Photoshopped in a room view of the Washington Monument. None of those tricks were employed by the Arenal Kioro Suites and Spa -- we found that the views of the volcano were as terrific as one could possibly hope. And the views are everywhere -- not just from the pool, but from every single room on the property. The hotel's developers used a laser to align each room with the volcano, so there's not a bad view in the house. Even better, there's no risk of future development marring the outlook, because the hotel abuts Arenal Volcano National Park.
3. Koh Tao Bamboo Huts, Thailand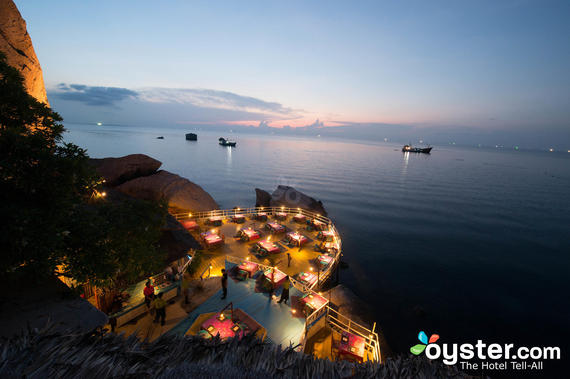 Koh Tao Bamboo Huts has a gorgeous setting on a small white-sand beach and offers rustic-luxe seaside bungalows. The most impressive restaurant here is easily Starlight, which juts out over the bay and has terrific sunset views; romantic lantern-lit dinners are offered here each evening.
4. Mandarin Oriental, Las Vegas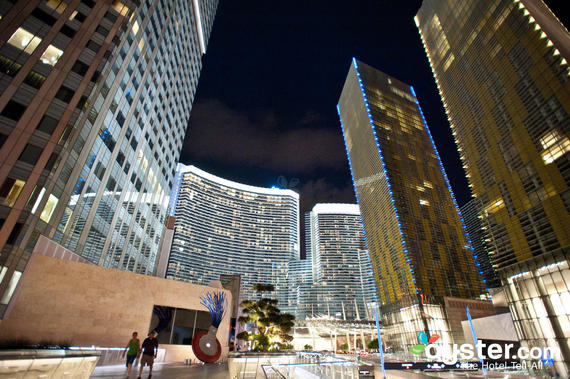 The Mandarin Oriental is located in the massive, eco-consciously designed City Center hotel and shopping complex. Even in Las Vegas, known for its glitz, glamour, and neon lights, the City Center is a sight to behold when lit up at night.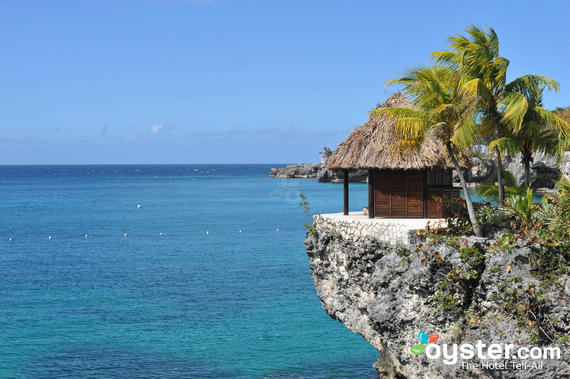 Looking for a cliffside massage with a dramatic view? It's going to be tough to top this spa palapa at the Rockhouse Hotel in Jamaica. The lush, laid-back Rockhouse is a holistic haven, with gourmet dining, morning yoga, cliffside loungers, a premium spa, no kids under 12, and beautiful eco-appropriate design.
6. andBeyond Xaranna Okavango Delta Camp, Botswana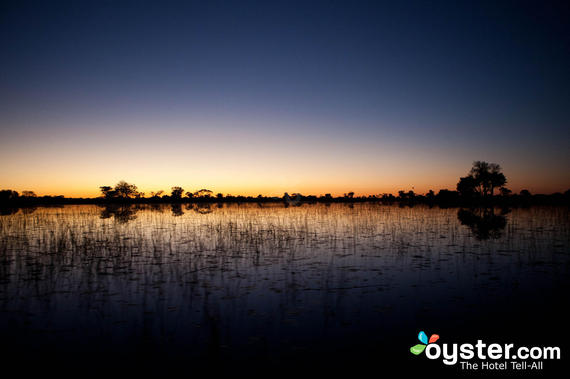 Xaranna Okavango Delta Camp is located on an island in the beautiful Okavango Delta, the largest inland delta in the world, on a private 62,000-acre wildlife preserve. Northern Botswana's diverse and exotic wildlife has made it a tourist destination for the affluent and adventurous, and the region now hosts a number of luxurious safari lodges. It embodies the fantasy of Africa: a land with open savannahs, sandy deserts, and shimmering orange sunsets, where elephants, lions, leopards, hippos, buffalo, hyenas, zebra, cheetahs, crocodiles, and giraffes roam free.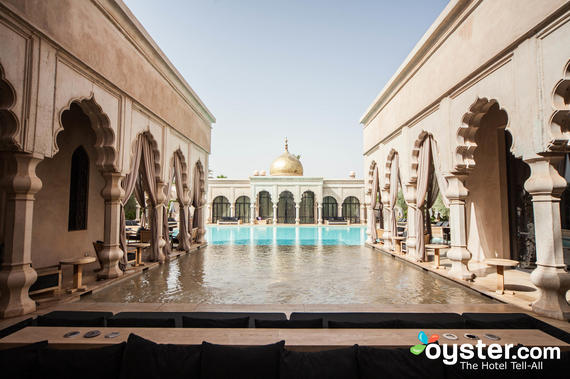 The architecture at this 41-room luxury hotel in Marrakech is as palatial as the name suggests. Moorish arches, zen-like reflecting pools, and 12 acres of immaculately landscaped grounds creates a tranquil, posh atmosphere that attracts guests looking for true pampering.
8. Hotel La Mariposa, Costa Rica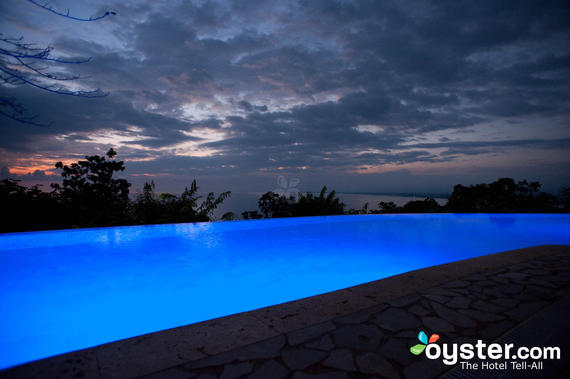 The outstanding views of the Pacific ocean at La Mariposa have to be seen to be believed. They're particularly special at sunset, when the chic infinity pool lights up.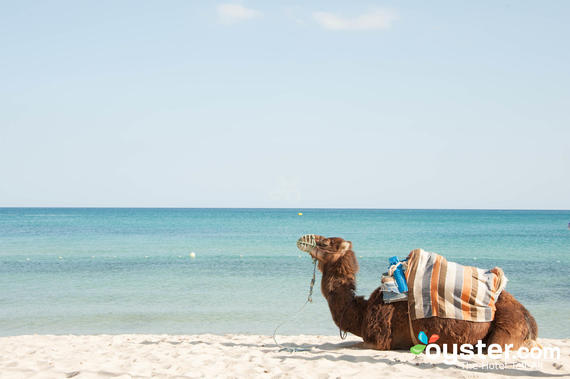 Most of us have heard of riding horses on the beach, but camels?! That's de rigueur at this Hammamet hotel, with powdery white sand and blue Mediterranean waters.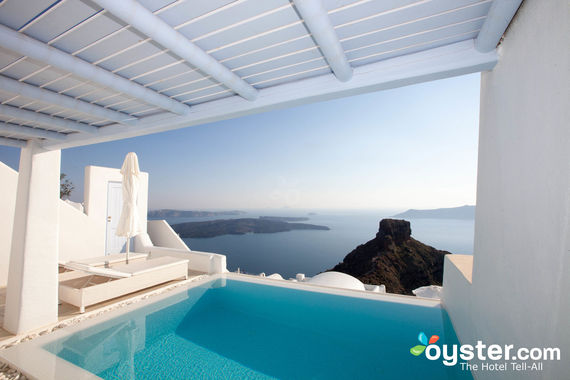 This intimate, 27-room cliffside hotel has terrific views of the Aegean Sea and the rocky caldera, not to mention beautiful Cycladic architecture. It's worth splurging for a room with a private infinity pool.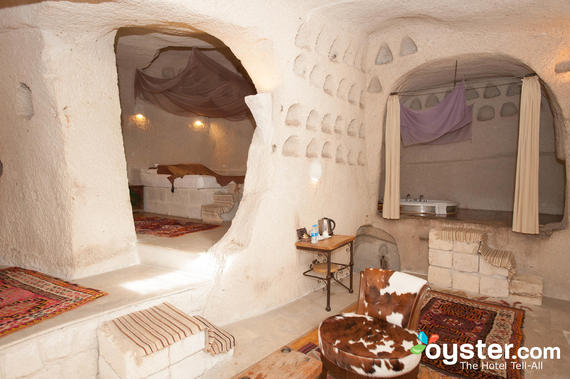 The 33 suites at this Cappadocia hotel are carved from ancient stone caves -- and we have to say, sleeping in a cave has never looked more appealing. Other highlights of the property include the Roman spa and the wine fountain.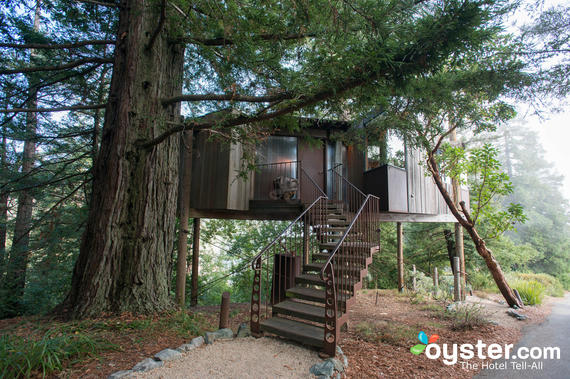 It really is possible to stay in a beautiful luxury treehouse amid California's redwoods. Post Ranch Inn is a romantic, intimate property built into the cliffs of Big Sur, and offers spacious, eco-sensitive rooms with views of the ocean or mountains. Expect luxury amenities such as wood-burning fireplaces, radiant floor heating, and private decks with outdoor showers or hot tubs.
13. Hotel Porto Roca, Italian Riviera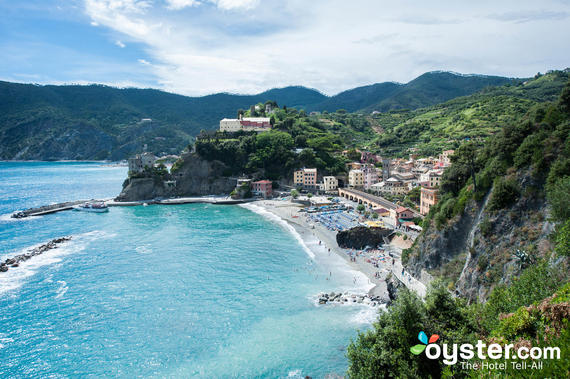 Cinque Terre, a string of five picturesque towns on the Italian Riviera, is known for its charming colorful buildings constructed into the region's dramatic cliffs. The views here are not fake -- they are just as gorgeous as advertised. Hotel Porto Roca in Monterosso al Mare has a particularly impressive outlook.
14. Hotel Schwarzenstein, Italian Alps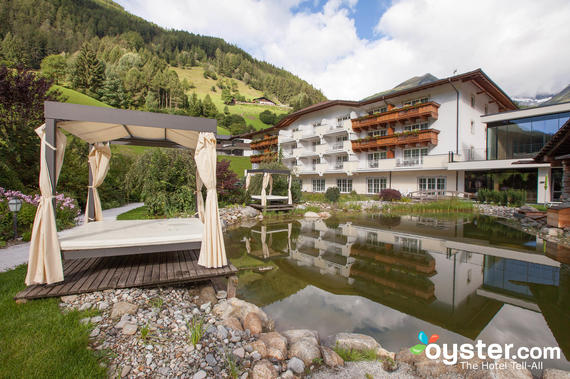 You almost expect Julie Andrews to show up at this charming chalet in the Italian Alps and break out into song. Its setting really does look like something out of a storybook.
15. Jade Mountain Resort, St. Lucia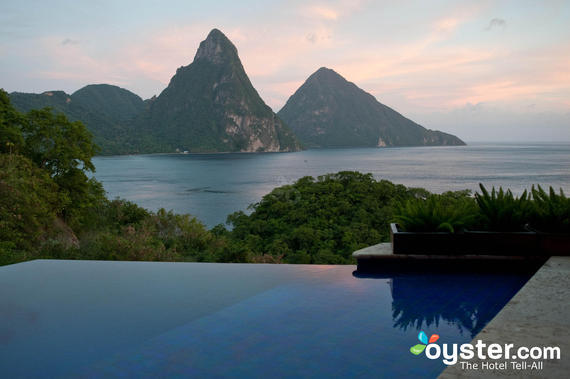 Jade Mountain in St. Lucia is known as one of the most romantic resorts in the world -- and for good reason. Nearly every room has a private pool with views of the iconic Pitons and the Caribbean Sea, and the lush, dramatic cliffside setting is postcard-perfect.
16. Fontainebleau Resort Miami Beach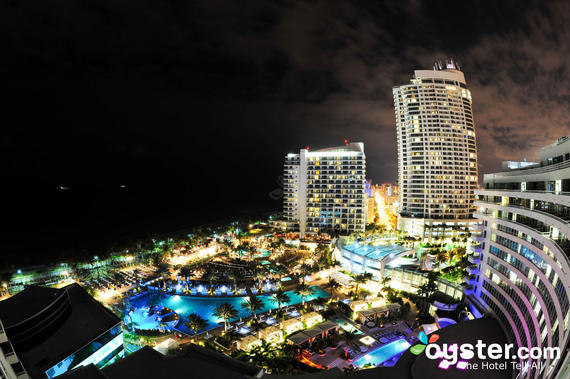 The Fontainebleau has become a Miami icon, and this luxury hotel looks especially gorgeous when lit up at night.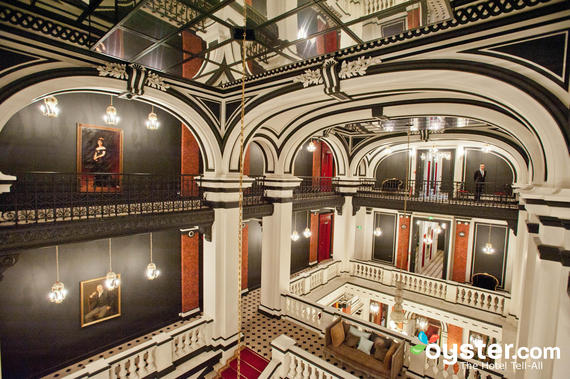 Saint James Paris' striking black-and-white interior design and labyrinthine staircases make this hotel look like an Escher lithograph come to life.