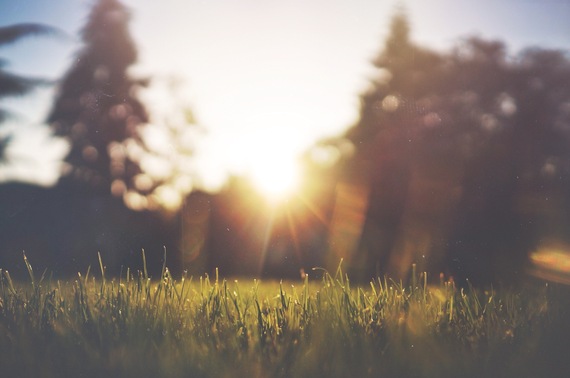 With Thanksgiving right around the corner, it is an excellent reminder of the importance that gratitude can play in our lives. It is also a great opportunity to not just be singularly focused with our gratitude for the holidays, but to find ways to integrate appreciation for ourselves and others into our everyday. Check out these simple steps and try one or all and experience the goodness a little gratitude can bring.
1. Morning: Wake up and say thank you. Try to let the first thought in the morning be about gratitude and literally thinking silently or saying out loud "thank you." It doesn't have to be about anything specific (but it can be). By simply opening your day with this sentiment, you invite gratitude in for the rest of the day.
2. Mid-Day: Practice random acts of kindness. This can be something simple like letting someone in during traffic or the popular act of buying a cup of coffee for the next person in line. Or putting a post it note on your loved one or co-worker's space letting them know they are loved or valued. Sure you can do the grander gestures, but just check in to make sure you are coming from a simple place of giving and not looking for recognition (seeking validation is a good sign that our good ole' ego is at work).
3. Evening: Keep a gratitude log. This is a great evening activity to either keep on your phone or simply write down three things you are grateful for in your day. You can write anything that comes to mind or you can choose to write an item of gratitude towards a loved one, another for a person you may be experiencing some difficulty with, and the final towards yourself.

Bonus: Practice a loving kindness meditation. Simply email hello@soulsparks.com to receive a direct link to a guided meditation.
You can read more about Paige's musings as an entrepreneur, mindfulness + meditation teacher, and recent breast cancer survivor at her website Soul Sparks.