You have seen the headlines. Wall Street firms have paid billions of dollars of fines for cheating or defrauding investors. You may have disregarded the headlines because they did not impact you. But, the headlines are not the only risks that are created by Wall Street. There are other risks and there is a 75% probability one of them is impacting you.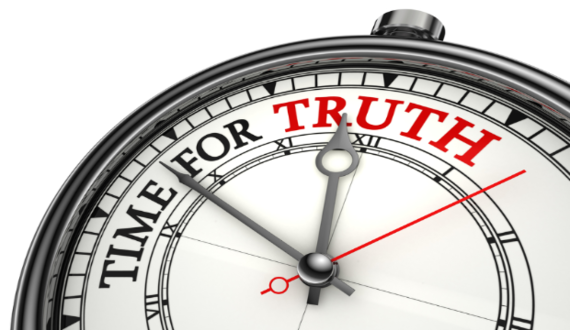 These risks are created by deceptive sales practices that lower quality financial advisers use to sell investment and insurance products.
1. Fake Experts
Every financial adviser claims to be an investment expert. They have to or you won't buy what they are selling. However, 75% of the time they are not real experts. In fact, they are not even real advisers. They are sales representatives who camouflage their real roles to lower your resistance and improve their sales results.
How do you identify the real ones? They are Registered Investment Advisers or Investment Adviser Representatives. They are acknowledged fiduciaries who hold positions of trust and they are compensated with fees like other professionals. Fake advisers hold Series 6 and 7 sales licenses. They are paid commissions to sell you investment and insurance products.
Make sure your adviser is a RIA or IAR, an acknowledged fiduciary, and is compensated with fees for his advice and ongoing services.
2. Trustworthy Experts
Expertise is one area of concern. Another is trustworthiness. Again, advisers claim to be trustworthy because they know this is what you want to hear. You may have noticed they do not provide any proof. They get away with this claim because they know you will not take the time to check their compliance records.
If the adviser has a history of providing trustworthy advice he should have a clean compliance record at FINRA and SEC. Ethical advisers, with nothing to hide, will provide their CRD number making it easy to validate their claims at FINRA if they have securities licenses or at the SEC if they are Registered Investment Advisers.
3. Fake Credentials
Advisers use varying combinations of more than 200 credentials (certifications and designations) after their names when they market themselves as experts. In fact, many advisers believe the more initials that appear after their names the higher the probability you will believe they are experts. The highest I have ever seen for one adviser is 28 letters for nine different certifications and designations.
What do advisers know that you don't know? They know if you are like most investors, you will not take the time to validate the quality of their credentials. You will accept the credentials as presented and you may even base your selection decision on the perception the credentials make the adviser a real expert.
35% of the credentials are bought and not earned. You do not want an adviser, who used deceptive sales practices, investing your assets. There is a way to check the validity of adviser credentials in five minutes or less. Go to Check a Credential. Input the credential and read the report. If the credential is fake, you should terminate your relationship with the adviser on the basis he is using a deceptive sales practice to gain control of your assets.
4. Withheld Information
Very few advisers provide full transparency for key information that impacts their competence and trustworthiness: Credentials, ethics, business practices, and services. They want you to select them for other reasons, for example personalities and sales claims that have nothing to do with their actual expertise and ethics. It stands to reason, when advisers control information you hear what they want you to hear.
What you don't know about advisers is one of your biggest financial risks. Therefore, you should never select an adviser based on verbal information. You should trust what you see (documentation) and not what you hear (sales pitches and claims).
Ask yourself two questions:
- Do you really believe prospective advisers volunteer information that would damage their sales success?
- Do you really believe current advisers volunteer information that would cause you to terminate their services?
Of course you don't. Those business practices would damage their ability to make money. Instead, they withhold the information and make it your responsibility to uncover it.
5. Performance & Expense Perceptions
If you are like most investors, you do not know the critical difference between good performance and bad performance. There are too many variables that impact the numbers: The stock market, asset allocation, stock selection, etc. And, you may not know the critical differences between excessive expenses and reasonable expenses. Why? Advisers control this information and you hear what they want you to hear.
You should use independent benchmarks to assess performance and expense. Good performance is higher than your performance benchmark and reasonable costs are lower than your expense benchmark.
Article originally posted at Paladin Registry.
About the Author: Jack Waymire worked in the financial services industry for 28 years. For 21 years he was the president and chief investment officer of a registered investment advisory firm with more than 50,000 clients. He left the industry in 2003 when his book, Who's Watching Your Money? was published by John Wiley. That same year he launched an investor information website PaladinRegistry that was based on the principles in his book. Jack is a columnist for Worth magazine, a frequent blogger on major financial sites, and widely quoted in the media including the Wall Street Journal, Forbes, BusinessWeek, Bloomberg, and Kiplinger. Follow Jack on Twitter @PaladinRegistry