As the creator of the Sweet Peach Blog, which showcases the best in Southern design and artistry, I've had the chance to travel and meet, as well as research and admire, an incredible group of Southern artists. They are as varied as the landscapes they inhabit, sharing their voice and point of view for all to take notice. And the good news is, people are...from Martha Stewart and Nate Berkus to Anthropologie, West Elm and others, there is a keen interest in what is happening in homes and workshops south of the Mason Dixon.

This list is a compilation of my current favorite Southern home décor trendsetters. It is in no way complete, as it is always in flux. The intention rather, is to spark a conversation about Southern artists and to take note of their stories, their vision and ability to inspire.
In no particular order:
1.
Heather Knight, Element Clay Studio
Ceramics, Asheville, NC
http://www.heatherknightceramics.com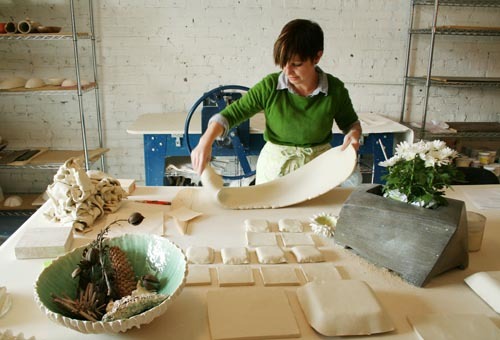 When I last visited Heather, she was working in a naturally lit studio in a quiet section of Asheville. Her dog was at her feet and a bowl of collected seeds, leaves and such sat upon her worktable. It is here she creates gorgeous porcelain wall tiles and vessels that mimic Mother Nature. Every piece is handmade by her and her stunning works and growing collections have garnered the attention of Nate Berkus, House Beautiful and Better Homes and Garden to name a few.

2.
Clarke Titus, Rough South Home
Furniture, Atlanta, GA.
http://www.roughsouthhome.com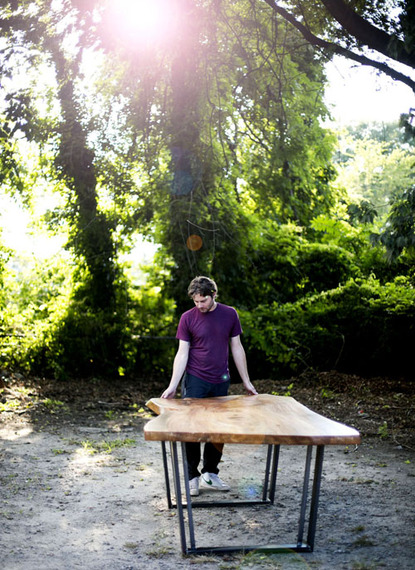 Clarke doesn't like to think of himself as a trendsetter, he just does what he loves, repurposing and rejuvenating found objects. The discarded and neglected have a second chance at life in his hands, including a fallen 175 year old elm tree that became a stunning table or old shipping pallets that are transformed into modern chairs, now sold at West Elm Atlanta. Like any great woodworker, Clarke cares deeply about the grain, the feel, the color of wood. This respect garners truly original and functional works of art that stand the test of time.
3.
Michael West, West Vintage Trading Co.
Lighting and Signage, Nashville, TN
http://www.westvintagetradingcompany.com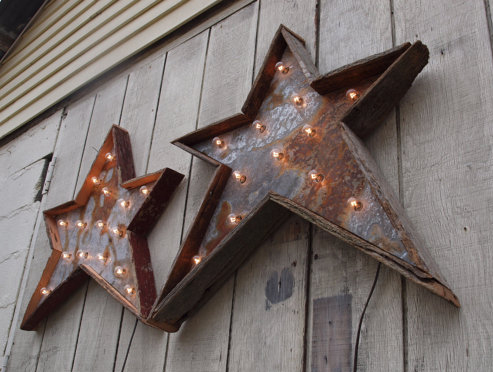 Michael expertly crafts original custom lighting and signage using metal and reclaimed lumber. He has coined his popular, rustic style, that's caught the attention of pop idol Taylor Swift, as 'farm punk.' He pays little attention to trends but like many of the artists featured here, he's stumbled upon something people admire and something people want.
4.
Mark Warren and Chris Pence, Haand
Ceramics, Eli Whitney, NC
http://haand.us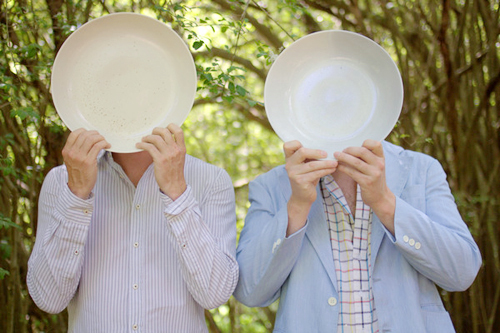 Mark and Chris have the idyllic artistic life. Together, in the rural hills of North Carolina, inside a restored 120-year-old farmhouse, they handcraft functional, elegant and modern dinnerware. I'm particularly drawn to their new Rim Line Series inspired by historical ceramic lab ware. But- my all time favorite are their ice cream bowls that are cleverly shaped to help you sip the melted parts.
5.
Cody Barber & Jennifer Creager, Cast and Crew
Home Goods, Marfa, TX
http://thecastandthecrew.blogspot.com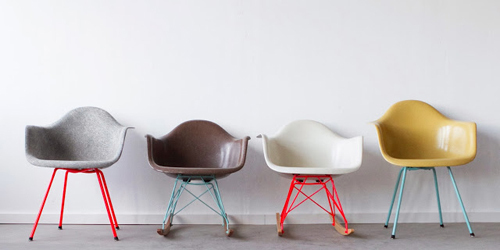 Cody and Jennifer's shop has been bookmarked on my laptop for years. Not only are they constantly finding and restoring fabulous mid-century furniture, they've delved into designing their own home pieces like yarn bombed or brightly painted deer antlers. Along the way, they keep a blog of what's happening and document the stories behind their work, giving each piece a life onto its own. After a recent move from Lubbock, Texas to the artist haven of Marfa, these two are trailblazers to follow.

6.
Rinne Allen
Art & Photography, Athens, GA
http://www.rinneallen.com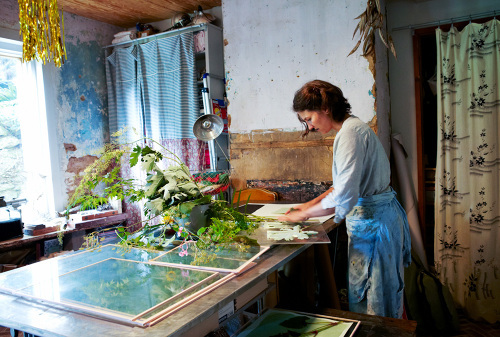 Inspiration follows an artist around from dusk to dawn. This is particularly true for Athens, Georgia native Rinne Allen, who photographs the life around her, in both color and black and white.
I'm particularly loving her lovely sun prints created by using specimens like ferns and oak leaves from her own backyard garden.
She's the photographer behind Hugh Acheson's cookbook, "A New Turn in the South' and the newly released, gorgeous coffee table book, Beauty Everyday, made in collaboration with Kristen Bach and R Wood Studio.

7.
Maure Grace Ambrose, Folk Fibers
Handcrafted quilts, Austin, TX
http://www.folkfibers.com/pages/about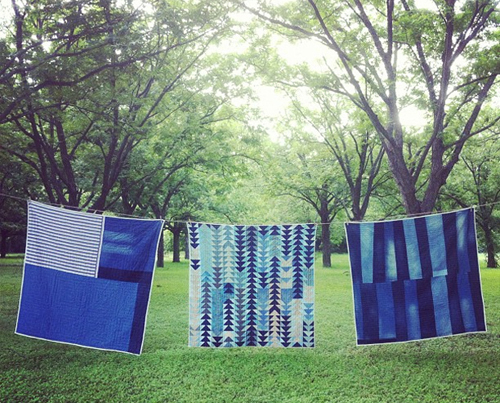 If the handcrafted movement is truly about handmade, sustainable products that can be passed down from generation to generation- along with a story to tell, then Maure Grace Ambrose should be the spokesperson. Handcrafting quilts in her home of Austin, she's a throwback to an Americana, steeped in time, care and tradition that many fear we have lost. She utilizes all natural dyes (which she organically grows and harvests) into fabrics that she patchworks with other pieces of fabric, both vintage and new. Keep an eye out for her in a future publication of Martha Stewart Living and follow her daily, inspirational escapades on Instagram.
8.
Leah Duncan
Home Goods, Austin, Texas
http://www.leahduncan.com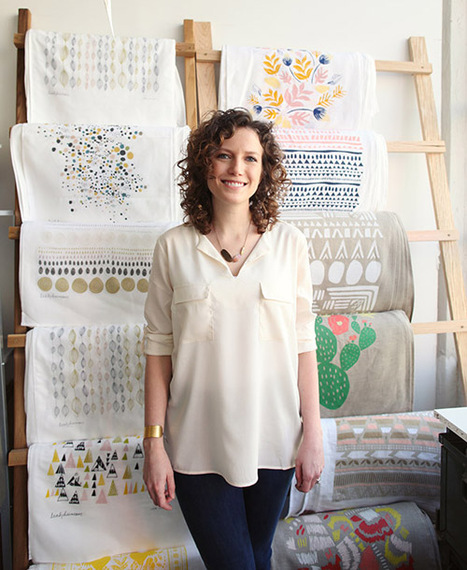 Leah Duncan recently caught the eye of Target and Urban Outfitters for her scrumptiously designed prints, tea towels, and pillows that help brighten a home. She finds inspiration in her neighborhood of East Austin as well as her Native American roots. As stated on her site, "Leah creates a world where quirky meets beautiful, folk meets modern and feminine meets delicate."
9.
Natalie Chanin, Alabama Chanin
Home Goods, Florence, AL
http://www.alabamachanin.com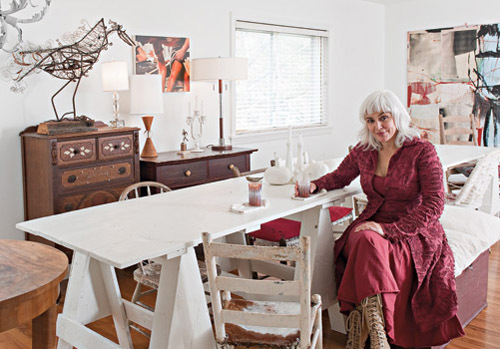 Recognized by the likes of Vogue, The NY Times and Town & Country to name a few, Natalie Chanin is a strong proponent of the saying, Made-in-the-USA. As both of her grandmothers were avid quilters in her native Alabama, she has sought to carry on the tradition of hand stitching and the creation of heirloom pieces by employing dozens of Alabama women to share their handcrafting skills. A strong proponent of the DIY movement, she teaches sewing and craft workshops on a continuous basis.
Besides her clothing line, she is the genius behind the loveliest tea towels, pillows, quilts and an incredible dishware collection made in collaboration with Heath Ceramics.
10.
Rebecca ReBouche
Art and Home Goods, New Orleans, LA
http://rebeccarebouche.com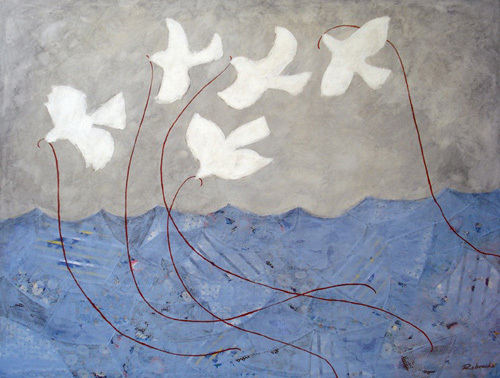 A native Louisianan, Rebecca Rebouche creates beautiful art with paint and mixed media materials. In her tree house studio, surrounded by Mother Nature, she instinctively includes elements of mystery and magic into each piece.
Rebecca currently has a waiting list for her original family tree paintings that are heirloom pieces created on commission to tell the story of the family she meets.
Her popular works can also be found in Anthropologie, including dinnerware, wallpaper, ceramics, prints and bedding.

11.
Micah and Marianna Whitson, Old Try
Letterpress, NC, Charlotte, NC
http://theoldtry.com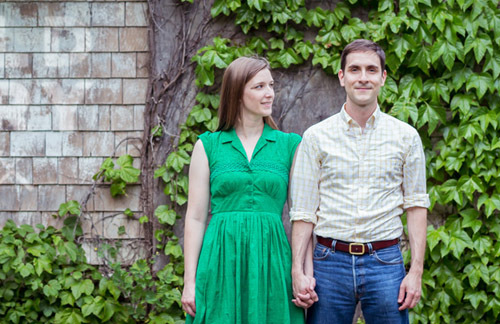 Connected deeply to their southern roots, husband and wife team, Micah and Marianna Whitson, create handmade letterpress prints that are graphic, bold, and wholly southern.
All of their inventive and eye pleasing prints showcase common themes in southern states as well as popular sayings like, "Love Me Some Jesus" "Root Hog or Die" and "Hay Tea Ale Jawjah." Their inventive body of work, which is always expanding, works just as well in a college dorm as it would in an upscale modern apartment. Not many artists can do that.
12.
Michael Moran & Celia Gibson, Moran Woodworked Furniture
Furniture, Charleston, SC
http://moranwoodworked.com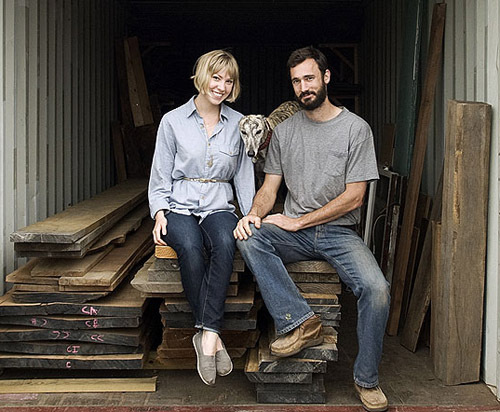 Many artists are trying their hand at traditional craftsmanship with a modern approach, but not many make it look as effortless as Michael Moran. Letting the tree or found item dictate each piece, his care for natural forms is impressive- and cool. His gallery includes all manner of cabinetry, benches and desks that are one of a kind conversation pieces.
Michael's recent homage to hand tools is a collection of wood and iron masterpieces that encourages the conversation about the intelligence (and beauty) of design.

13.
Jamey & Constance Garza, Garza Furniture
Furniture, Marfa, TX
http://garzamarfa.com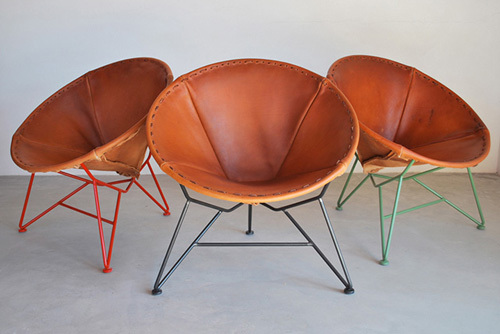 Saddle leather, steel, canvas and wood are the basic ingredients of a Garza piece. Together, Jamey and Constance Garza modernize home furnishings with the combination of materials and pops of bright color such as orange, green or blue.
Table linens and throw pillows are the latest addition to their ever-expanding collection that finds inspiration in the richness of Texas history and culture.
After commissioning work for a handful of hotels and creating their own line of furnishings and textiles, they've caught the eye of Heath Ceramics in San Francisco and are raising eyebrows throughout the design world.
14.
Courtney Hamill, Honeycomb Studio
Ceramics. Atlanta, GA.
http://honeycomb-studio.com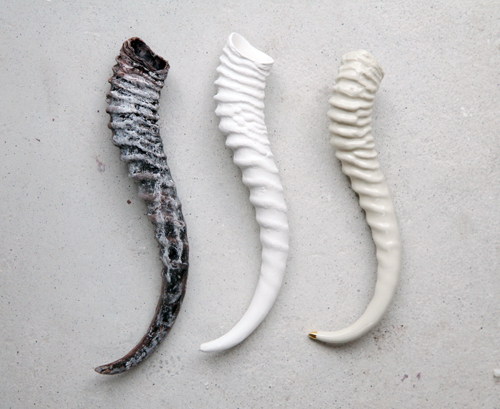 In her picturesque backyard workshop, Courtney handcrafts porcelain sculptures to covet and admire. Her whitetail deer, antelope and longhorn steer pieces have quickly caught the attention of design enthusiasts across the country. All her work, including lovely apothecary bottles, handheld doves and vessels has a modern, minimalist feel that are often accentuated by shiny gold and copper. These pretty accents and beautiful forms make her work very much in trend and in demand.
15.
Abby Kasonik
Paintings, Charlottesville, VA
http://abbykasonik.com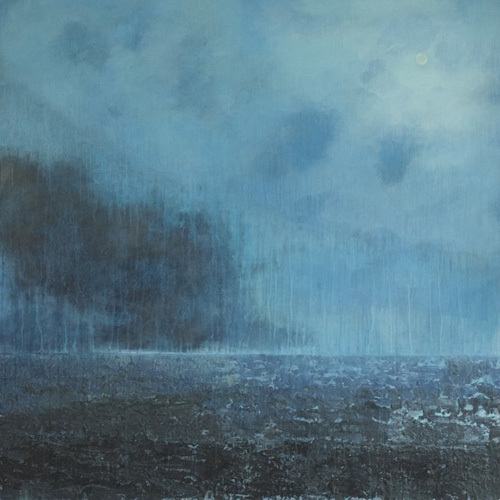 Abby's work is mesmerizing. I defy you to look at one of her paintings and quickly look away. They demand your attention and if you're not careful, may keep you transfixed for hours on end. Drawn to aquariums, Abby's work is heavily influenced by water and dimension. From the abstract to distinct, each painting utilizes calming, contemplative colors to create dreamlike vignettes. Her process, which entails various and repetitive coats of acrylic paint and water, is incredibly laborious. But who says creating a masterpiece is easy?