Last week a video of a dog dancing the Merengue went viral, and left me wishing I could move like that. Those swishing hips! That wagging tail! So I did the only sensible thing -- I booked a flight to the Dominican Republic, the birthplace of the Merengue. People, I am going to learn how to shake it like a Golden Retriever. I leave in three days.
But first I have to pack.
Wardrobe has yet to be determined, and I welcome any helpful suggestions. But my beauty bag is ready for a week in the Caribbean.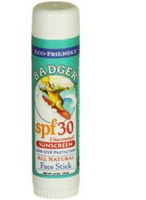 Most vital is my solid sunscreen, Badger Balm SPF30 Zinc Oxide Face Stick. A sunscreen because I don't want to come back from the DR with a single goddamned new freckle, and a solid because it's one less liquid for airport security to harass me over. Plus the stick shape makes it super easy to apply, and all natural ingredients make it gentle on skin. $7.20, BadgerBalm.com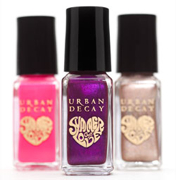 Urban Decay Summer of Love Nail Kit is a set of seven polishes in big, bright colors and teeny-tiny bottles. Surprisingly sturdy bottles, despite their diminutive dimensions. With these handy, I can maintain a perfect pedicure no matter who steps on my feet. $28, UrbanDecay.com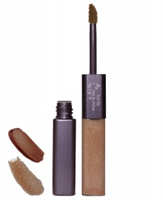 Tarte Rise & Shine Natural Lip Stain in Nude is a stain, gloss and plumper on one pocket-friendly package. The neutral beige shade is suitable for both day and night. And it won't wear off while I'm drinking my Mojitos. $21, Tarte.com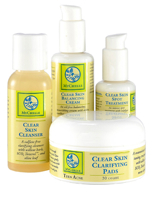 Tropical humidity, sweaty nightclubs, plus passing out in full makeup = ZITS. MyChelle's Clear Skin Teen Anthology Kit will keep me from turning so spotty I scare off dance partners. Active ingredients like Willow Bark Extract, Tea Tree Oil and Honeysuckle also exfoliate and brighten my otherwise adult complexion. Bonus: the travel size products come in a cute denim toiletries bag. $45, MyChelle.com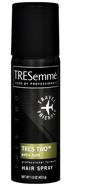 I'd love to hit the dance floor with a mane as full and bouncy as a certain Golden Retriever. But there's that pesky tropical humidity to contend with. My plan of attack is a Slik Stik Cute Curls Miniature Curling Iron and Tresemme Tres Two Extra Hold Hair Spray. Both travel sized products are small enough to fit in my carry-on,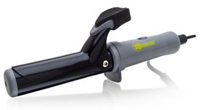 but powerful enough to battle the weather. Maybe not the thunderstorm part of the weather, but that's what umbrellas are for. Hairspray, $1.79, Walgreens.com. Iron, $14, BeautyEncounter.com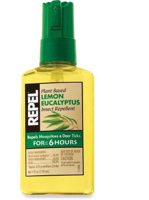 The mosquitoes of the DR carry Dengue Fever, a.k.a. "Bone-Crushing Fever," a.k.a. no way to spend a vacation. So in lieu of perfume, I'm opting to smell like Vicks VapoRub, courtesy of Repel Lemon Eucalyptus Insect Repellent. The active ingredient, oil of lemon eucalyptus, is almost as effective as DEET at keeping the blood suckers at bay. And it's a natural, plant based ingredient from a renewable resource, so that kind of makes up for the odor. Kind of. $7.75, REI.com
And just in case any of you missed the doggie Merengue video I've been yammering about, here it is. Watch and learn, people.