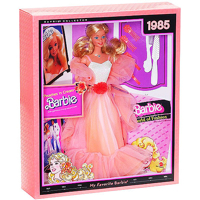 Earlier this year Mattel released a reproduction of what was quite possibly the greatest toy of 1985 - Peaches n' Cream Barbie. How did a toy without lasers, sound effects, or anything battery operated become such a long-loved classic? It probably helped that the doll is an homage to that most delectable color, that most wearable of fruits - Peach.
Everyone, real or plastic, looks good in peach. Inspired by this childhood favorite, we've hunted down the sweetest shades of peach makeup.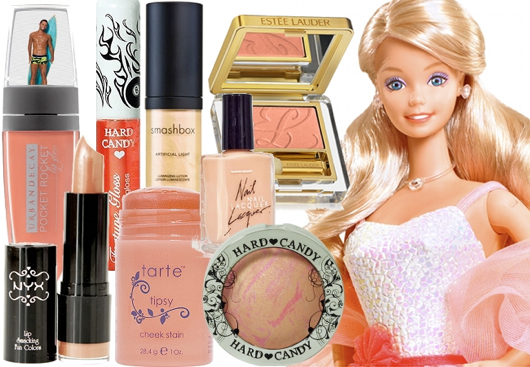 Clockwise from top left:
Just remember, when turning to Barbie for beauty inspiration, use caution! The color peach is universally flattering. Oversized chiffon ruffles are not.
Barbie® Doll is a registered trademark of Mattel, Inc. and is not affiliated with The Huffington Post.