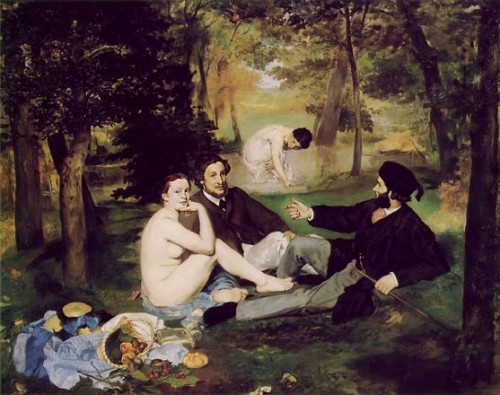 Image via MartinBleek on Flickr
To Dejeuner sur l'herbe is a fine art, and Paris is packed with ideal picnic locations. But where to buy the food and wine? Here's Paris by Mouth's selection of the best stops for portable picnic provisions (cheese, charcuterie, breads, sweets, prepared foods and bottles) near our favorite sun-soaked spots.
Some tips for a pique-nique parisien:
Those whistles you hear in the parks late at night? They're important. They're the last call for frolicking before the gates close and you will get locked in the park if you dally too long.
It's perfectly acceptable to borrow a tire-bouchon (corkscrew) from a picnic neighbor if you find yourself without an opener. Or ask your wine shopkeeper to open and re-cork your bottle.
Drinking is fine in public places. Except these public places.
Cheap blankets and disposable serveware can be found at any grocery store. Plastic cups (aka goblets) can also be bought by the sleeve or individual piece at most bodegas.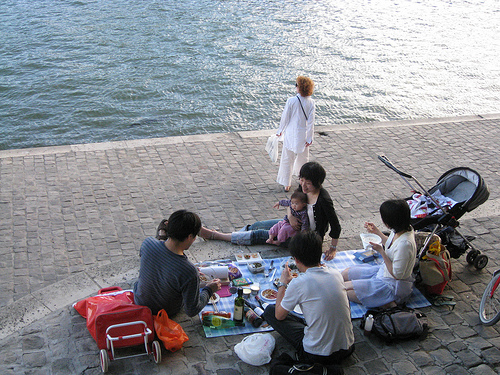 Photo by Meg Zimbeck
Our Favorite Picnic Spots in Paris
Click below for our map showing where to buy your food and wine at each picnic location.