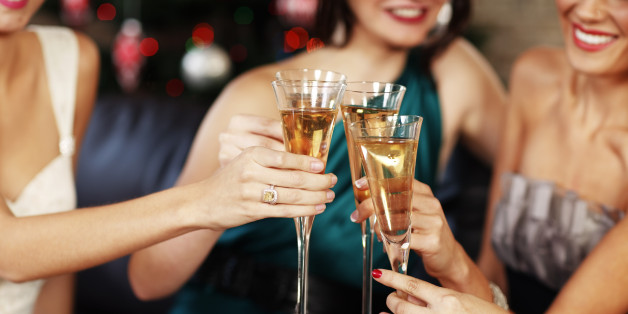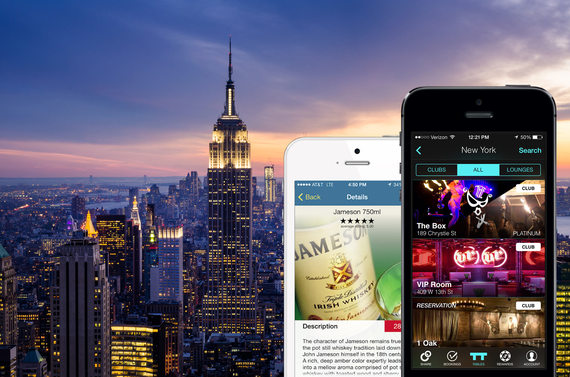 Let's face it, sometimes there is just too much to do in NYC. No time is this more true than when it comes to planning the perfect night out with friends. From buying alcohol and hosting the pre-party to choosing a venue and getting past the line, it practically takes a Ph.D. and a miracle to make it all come together.
Well, enough is enough.
We compiled the following list of must-have apps so you can go out in NYC like a pro. But be warned: By downloading these apps, you will plan less and party more. Are you sure you're ready for that?
Nailing the Pregame
If you're hosting the pre-party, let the booze come to you. Drizly is alcohol, delivered. As the only app in NYC that delivers liquor, wine, and beer in the same swoop, it's earned a permanent place on our home screen.
Scoping the Scene
Take a hyper-local look into the city's best restaurants, lounges, nightclubs, late-night taco stands -- you name it. CoEverywhere lets you draw an area as small as a patio or as big as Pacha, and check out what partygoers are posting on social from inside the venue. See real-time pics of what people are wearing, what they're drinking, and who they're out with. There's no better way to check out the scene.
Getting the VIP Hook-up
Navigating the New York nightclub scene can be daunting. Not only is it a pain to choose your venue or event, but long lines and discerning door guys can stop your party in its tracks. That's where Tablelist comes in. With a few taps of the Tablelist app (or a few clicks on the web) you have instant access to the most exclusive nightclubs and lounges in the city with a VIP table. Skip the line, waive the cover, and arrive at your table with drinks, mixers, and your dedicated server ready to go. Hailed as the "OpenTable for after dark," Tablelist is a must-have in any savvy New Yorker's nightlife arsenal.
Upgrading Your Accommodations
Epic nights call for epic crash pads. Why trek back across town and end the night early, when anything could happen? Enter HotelTonight. For the spontaneous and opportunistic, a hotel room (or penthouse suite, your pick) is available on-demand.
Controlling the Photo Evidence
Over brunch the next morning (bring on the Bloody Marys, stat), you share stories and photos from the night before. But oh, God, no! Don't post that one on Facebook. After all, you do still want your job come Monday morning. Time to open up the PhotoCircle app. Create a "circle" and invite your friends, then share pics across platforms in real-time. It's easy to upload big batches of your best shots, and rest assured they'll only be seen by your chosen clique.
This article by Party Earth .
Click here to get the inside scoop on the best concerts, festivals, parties, and more in your city every weekend!