Amsterdam's liberal reputation has always been an attraction for partiers, but in the last few decades it has risen to become one of the most sought-after nightlife destinations in Europe. And while the cannabis clubs might be the talk of the town, it's the nightclubs where the real party happens. Every year, millions of ready-to-rage travelers descend upon the city and join fun-loving locals and world-famous DJs to blow the roof off night after night. But it's not just hectic free-for-alls here, and anyone looking to throw on their nicest threads and dance in style will be satisfied with an abundance of upscale haunts filled with the city's finest guests.
Given its reputation and diversity, we at Party Earth decided to feature a few clubs in Amsterdam for all tastes, from chic and intimate to casual craziness. The one thing they have in common is guaranteeing that you'll be on your feet till morning, and hitting the coffeeshops afterwards to kill that hangover... caffeine or other-wise.
De Club Up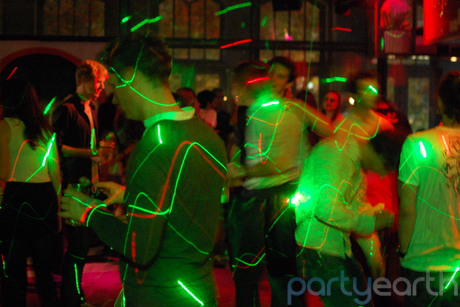 A progressive venue in Leidseplein, De Club Up is a creative haven that's feels like a DJ, bar and lightshow were brought to a modern art exhibit. Fashion industry professionals, artsy locals and young hipsters make the brick-and-concrete space their personal party, where mingling is highly encouraged and pretension is left at the door. If you want to experiment with an edgy outfit, socialize with some of Amsterdam's most interesting denizens and get dirty to some progressive music, that's "what's up" at the always vibrant De Club Up.
Hotel Arena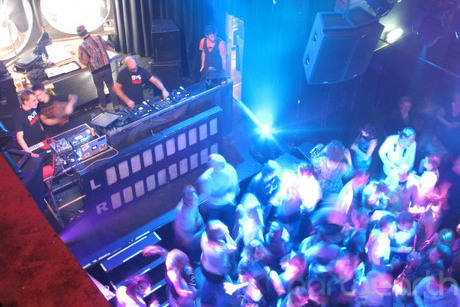 A temple for clubbers, "Tonight" at Hotel Arena is an all-out party of dancing and decadence housed within the cavernous halls of a stunning, century-old chapel. And if for some reason that juxtaposition isn't enough to get you teeming with excitement, the scenery should: baroque murals staring down from the domed roofs, marble pillars and archways, stained glass windows, and, of course, some of the most beautiful bodies in town. Hotel Arena, renowned as one of the top clubs in Amsterdam, hosts A-list DJs that pump house and electro music as patrons move under the strobes and lasers. Dance your Saturday night away at Hotel Arena, and if Sunday morning is for church, don't worry, because you'll already be there.
De Kroon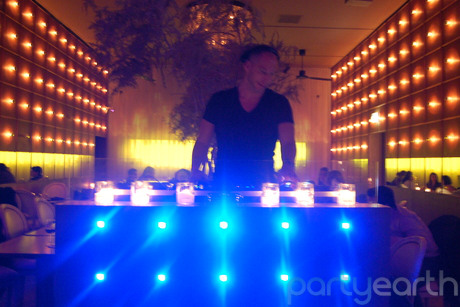 De Kroon, meaning The Crown, exudes royalty as an ultra-swank restaurant and bar by day, but by night turns into a lavish nightclub reminiscent of South Beach, Miami. Even though De Kroon has been around for over 100 years, past has met present with palm trees, futuristic lighting, sleek décor and neon hues -- most notably the ubiquitous blues dazzling from the DJ podium. The crowds here are as glamorous as the décor, but just because it's upscale doesn't mean the jetsetters don't know how to get down. Whether you feel like dancing to the thumping beats or simply unwinding at the long bar in back, De Kroon is a go-to destination for a night out with class.
For more articles and reviews, go to Party Earth.