Nicknamed "The City That Never Sleeps," New York keeps its residents up all evening with its superb nightlife full of chill late-night hangout spots. While there are an infinite number of things to do in NYC, some are more student-friendly than others. NYC students on a budget can do things like play arcade games at a pizza parlor, refine their beer palates at an alehouse, play games at a jazz bar, or get rowdy at a Bulgarian bar.
Go to an Adult Arcade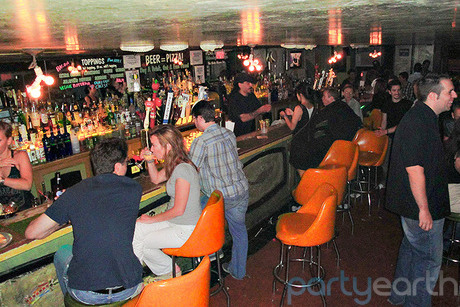 With its cheap booze and free late-night pizza, the Crocodile Lounge is an optimal late-night hangout spot for college students on a budget. This bustling pizza parlor features an adult arcade with a photo booth, Skeeball machines, and a Big Duck Deer Hunter game. The Crocodile Lounge is a grungy subterranean hangout that attracts a crowd of NYU students, young professionals, and hipsters. Weeknights are fairly mellow, while Friday and Saturday nights attract larger crowds. For a competitive night of trivia, come with a group of friends on Wednesdays at 8:30 for a chance to win money on your tab.
Refine Your (Beer) Palate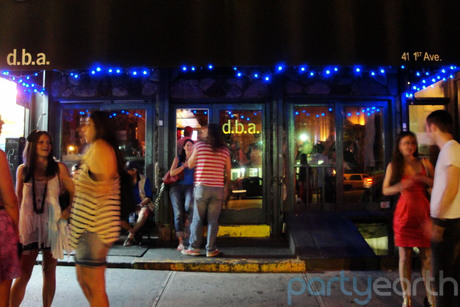 For an evening tasting new beers and catching up with friends, students head to d.b.a, an alehouse with over 250 international beers. On weekdays, d.b.a is generally packed with a slightly older crowd of business professionals, but a younger crowd of local workers and college students flock to d.b.a after 10pm. The greenhouse patio - with orange picnic tables and heat lamps - provides a relaxed atmosphere for hanging out with old friends or making new ones. d.b.a offers special nights for beer, tequila, and scotch tastings, as well as free bagels and lox on Sundays.
Listen to Jazz, Man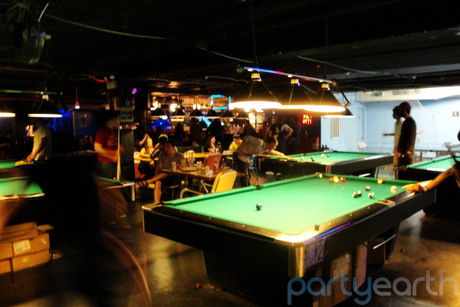 The Fat Cat is a fun venue for college students for a night of games, drinking, and live jazz music. On any day of the week, the Fat Cat's one-room game area is bustling with students and hipsters playing pool, shuffleboard, ping pong, foosball, and board games. The bar boasts a simple menu of beer, wine, and soju cocktails. There is also a lounge area with sofas for those who prefer to relax and enjoy the live music of mostly jazz - occasionally salsa or gospel - offered nightly between 7pm-4am.
Get a Little Wild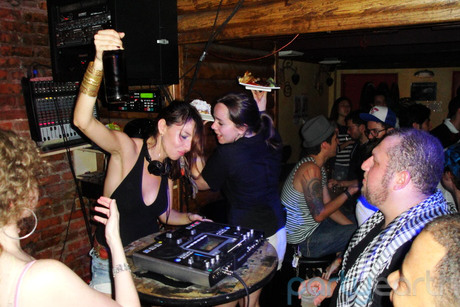 Students seeking a wilder night out head to Mehanata Bulgarian Bar, which offers a lively scene for drunken, young partiers. Upstairs, this multi-level bar has a wooden and stone lounge area with red leather booths, an illuminated glass bar, and a small hookah lounge on the balcony. For those looking to get down and dirty, the lower level has a rambunctious dance floor with live gypsy, funk, and world music on Friday and Saturday nights, followed by international DJs spinning polka, Bulgarian dance music, and reggae. Considering its famous "Get naked, get a free shot" sign, Mehanata Bulgarian Bar is bound to be rowdy.
This article is by Mariah Morton, Party Earth writer.
Click here to get the inside scoop on the best concerts, festivals, parties, and more in your city every weekend!