Barcelona has it all: beautiful beaches, unique modernist architecture and a friendly, liberal attitude that gives the city the kind of "anything goes" mindset that keeps dance floors jam packed until 6 a.m. Throw in the fact that it's relatively inexpensive, and it would be hard to find a better place to visit while backpacking. The warm atmosphere of this Catalonian city can be observed most especially in its casual and friendly waterholes, many of which cater to budget-minded gallivanters. So if you're looking for things to do in Barcelona that involve drinking on the cheap, just check out some of Party Earth's suggestions for bars that will be more than welcoming to you and that 30-pound travel buddy you've been lugging around.
L'Ovella Negra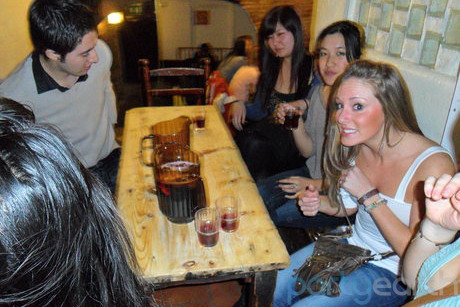 L'Ovella Negra, with its high wood ceilings, glowing lanterns, stone floors and cozy wood stoves, is considered by many to be the perfect first-stop on a late night out in Barcelona. The charming atmosphere is a cross between a traditional German beer garden and a medieval mess hall. You will feel right at home with the hordes of young international travelers gathered on benches sipping their tankards and swapping stories from their wild journeys. There are always plenty of English speakers on hand who are happy to split a pitcher of beer or jump into a rowdy game of competitive foosball.
Soho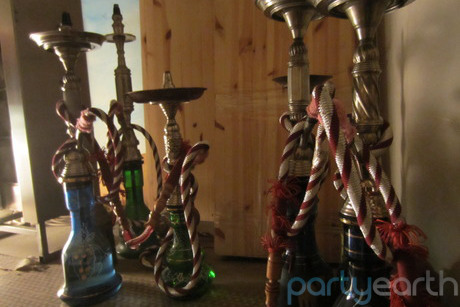 If you're in need of a respite from the hectic crowds at the nearby Las Ramblas, take off your backpack and plop down on a leather cushion at Soho to smoke some hookah and indulge in a few beers. Patrons are given the option of sitting on the tapestry-covered floor or heading upstairs to the mezzanine to smoke under the bar's festive red ceiling beams. A young but affluent crowd looking to partake in one of the flavored tobaccos or some eastern treats like falafel and shawarma keep this place lively at all hours of the day.
Belchica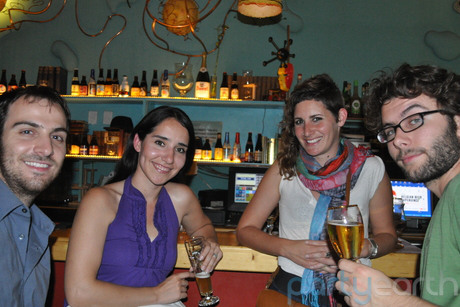 If Belgian beer is what you've been dreaming of while falling asleep on trains and benches at bus stops, head to Belchica, a café that boasts an impressive selection of more than 50 of Belgium's most popular brews. The well-worn blue and green painted walls and mismatched furniture give the bar a cozy, lived-in feel that attracts students and expats excited to drink a decently priced pint of Stella Artois, Hoegaarden or La Chouffe on tap, or a bottle of one of the varieties of amber, dark, honey beers also available.
Betty Ford's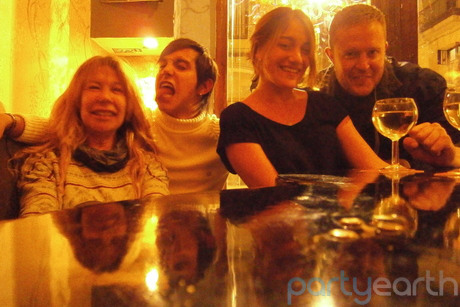 Betty Ford's is one of the best bars in Barcelona to grab a burger and a beer or a fruity mixed drink after a day of hiking around town with your backpack filled with heavy guidebooks. Groups of plaid-wearing students and tatted 20-somethings pack out overstuffed armchairs and small mismatched tables to chow down on burgers while watching vintage films and surf videos. The restaurant offers a broad range of lagers as well as daiquiris and cocktails. There are six different kinds of burgers including a traditional "classic," as well as a blue cheese-laden "galaxy," so make sure you have a hefty appetite before you head over.
Café de les Delícies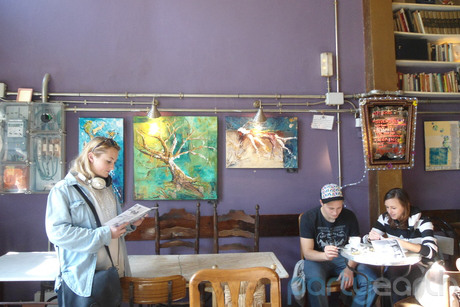 It's a (almost) proven fact that no one can pass up a cozy bohemian café or a sidewalk patio -- especially in Barcelona. Café de les Delícies is the ideal spot to sip a gourmet coffee or artisanal beer while enjoying a mellow mix of retro and contemporary indie hits, jazz, or Spanish guitar crooning from a 1970s-era jukebox. Artsy locals, international students and tourists from all walks of life drop by for light snacks and tapas or a few shots of espresso to fuel a rowdy Rambla night.
For more articles and reviews, go to Party Earth.