Alcohol in Europe is not simply a means to an end (as it is for many college students in the United States). Whether beer, wine, vodka, or whisky it's about savoring the drink and the company you're with as much as it's about riding the buzz - even among young people. Grabbing a beer with a friend or enjoying an aperitivo before dinner - these things are an integrated part of European culture. With this philosophy in mind, it's easy to see how Europeans have come up with some of the coolest concepts for bars on the planet.
London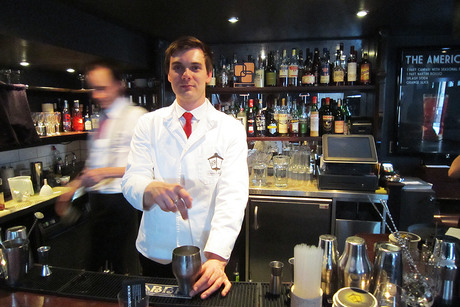 The weather in London is generally less than ideal, but the bars in London more than make up for it. With a wide selection of bars that have atmospheres ranging from back-alley speakeasy to rooftop cocktail lounge, venturing outside for the evening's activities seems pointless. Among London's speakeasy-like venues is 69 Colebrooke Row, an unsigned and unnamed bar that is one of Camden's favorite hidden gems. With its red and black décor and moody silhouettes projected onto the wall, customers here feel as though they've stepped in to a 50's noir film.
Amsterdam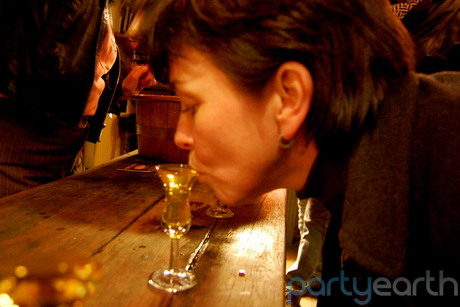 Amsterdam, a city well known for its coffeeshops (but not for its coffee), has one of the best bar scenes in Europe. Standouts among the bars here are places like Wynand Fockink, an old-fashioned distillery that is the epitome of traditional Dutch drinking. There is no music and no seating, but there is a good-natured staff and an amiable crowd. Liqueur connoisseurs come here to sample the wide selection of drinks, while the younger patrons participate in the Dutch tradition of taking shots off the bar without picking up the glass.
Paris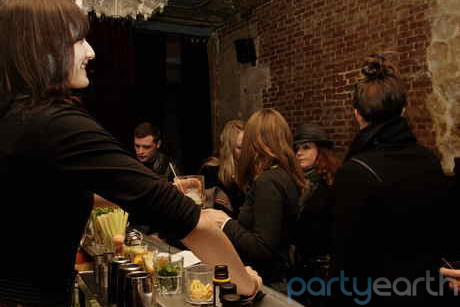 In Paris the Experimental Cocktail Club is the forerunner of the city's trendy drinking scene. The extravagant cocktails whipped up by the skilled mixologists alone would be enough to write home about. Combine that with all the class and character you would expect from a Parisian social scene, and it's easy to see why this bar is a top pick in the City of Light.
Barcelona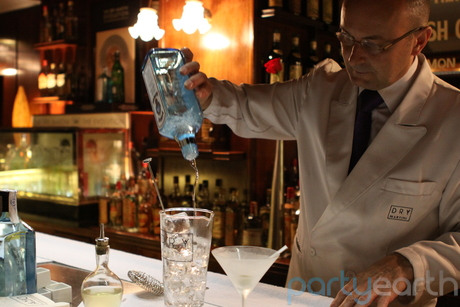 High class, high quality - this should be the mantra for Barcelona's Dry Martini Bar. Here patrons sip fancy cocktails while discussing their latest jaunt through the south of France, and plush white couches provide comfortable lounging areas for the bar's affluent clientele. The place, however, is anything but stuffy. Highlights on the drink menu include the Carnyvore, a drink served and consumed via a carnivorous Venus flytrap.
Florence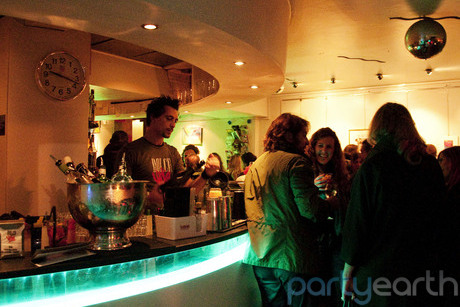 Among the wide variety of things to do in Florence, checking out the varied scene of bars (most with fantastic wine selections) and clubs is a must. Dolce Vita is a favorite among the city's population of fashionable young professionals. Whether lounging in the bar's chic interior or on the charismatic terrace, the clientele here are all about living the sweet life.
Berlin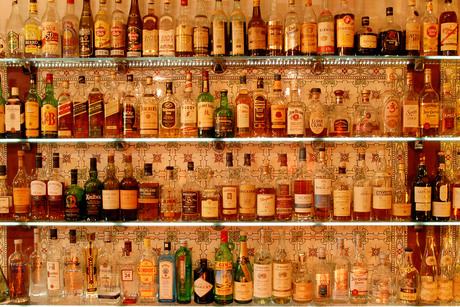 In Germany beer is consumed with nearly as much frequency is water, and drinking is done with enough skill that it should be considered among sports rather than casual pastimes. At Jansen Bar in Berlin, the three-page menu of house-designed cocktails offers enough variety for even the most experienced drinkers, and the upscale yet bohemian décor provides a stylish escape from some of the cities more rowdy destinations.
This article is by Courtney Roseborough, Party Earth writer.
Click here to get the inside scoop on the best concerts, festivals, parties, and more in your city every weekend!