While not traditionally considered a live music mecca like Austin or New Orleans, Chicago's concert scene is a thriving one, with the city having produced some of the biggest names in music these days. Not only are hip-hop superstars Kanye West, R. Kelly, and Lupe Fiasco from Chicago, but the Windy City has also generated bands such as Wilco, Fall Out Boy, and acclaimed solo artist Andrew Bird. The key to any live music scene is knowing where to go, especially with so many options to see concerts in Chicago. Consider this a brief guide to cannot-miss concert venues in the Windy City.
The Chicago Theatre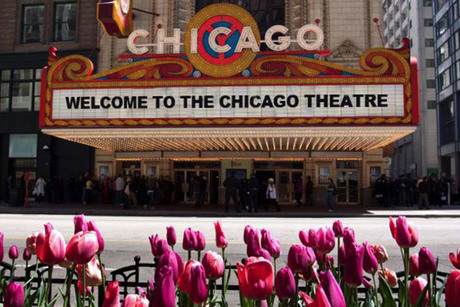 The first, and perhaps most obvious recommendation for seeing top-notch live music in Chicago is the Chicago Theatre. Built in 1921 and located in the heart of the Loop, the Chicago Theatre combines a sense of elegance, nostalgia, and importance that makes the venue one-of-a-kind. Designed like an opera hall with three-stories of plush seating and ornate decorations throughout, the Chicago Theatre offers quite a unique place to see someone like Beyoncé electrify the crowd, or when a band like Panic! At the Disco has teenagers jumping and dancing. The Chicago Theatre is non-discriminatory with their acts, with not only different kinds of musical acts performing, but also comedians and plays.
The Vic Theatre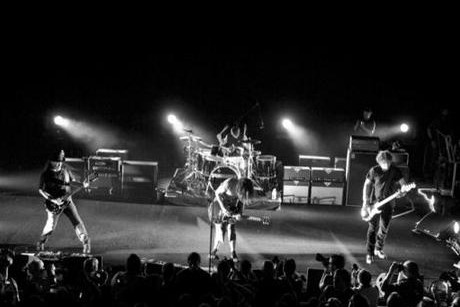 For a different, less classic vibe than the Chicago Theatre, make your way to Lakeview for a show at The Vic Theatre. The Vic doubles as an unconventional movie theater and no frills rock venue, both catering to the same type of unpretentious, fun-loving crowd. With the decorations and feel of a small, turn of the 19th century opera hall, The Vic brings grunge rock and indie culture to a setting that was never meant to see such things. Despite fitting over 1,400 people, the Vic is known for providing an intimate concert experience, largely because they draw big name acts who usually play at much bigger venues. Expect crowds that are looking to party, and bands that put on high-energy shows in the excitement of playing in the timeless theatre.
The Aragon Ballroom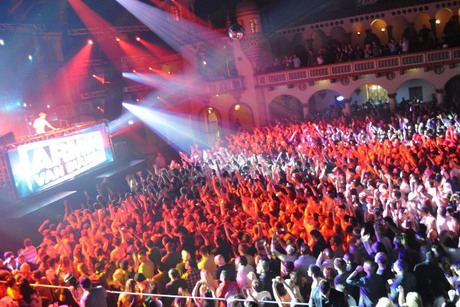 Continuing with the old venue meets new performers vibe, the final recommendation for events in Chicago is the Aragon Ballroom. The multifunctional ballroom, which is largely used today as a concert venue, derives its name from its Spanish architecture and interior designs. Long known for its raucous crowds and out-of-control concerts, the Aragon has toned down their reputation but continues to be one of the most fun and exciting places to see a show. The size of the ballroom floor makes for an inevitable party among the concertgoers, and whether you're seeing Skrillex or Kings of Leon, the Aragon will be bumping. It's hard to go wrong with a place that has such a reputation for a good time, as well as having possibly the most beautiful interior out of any concert venue in Chicago.
By Nicholas Tresnowski, Party Earth writer.
For more articles and reviews, go to Party Earth.