So it's summer in LA, but who cares? We live in a perpetual bikini season, enjoying the warm weather and glorious sunshine all year round. The coming of summer just means there'll be more pesky kids to interrupt your mid-day jog on the beach, right? Wrong. Despite the lack of change in the weather, the number of fun and exciting things to do in Los Angeles increases exponentially when summer roles around. So don't just coast through lackadaisically, seize the season and check out these awesome events and places you can't miss this summer.
Business & Pleasure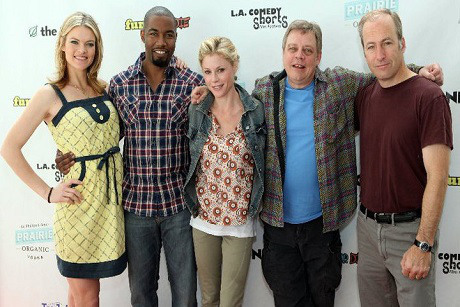 Not feeling bikini ready just yet? Don't worry. This May 15-18 you'll be able to laugh yourself into that beach body six-pack at LA Comedy Shorts, one of Los Angeles' most hilarious and exciting film festivals. Ranked one of the top ten US Festivals, LA Comedy Shorts features hilarious screenings, industry panels, and a star-studded red carpet awards show honoring "Weird Al" Yankovic. And because no dull boys or girls are allowed, play time is built into the festival including a "Brews in Tights" party and a special live show of "The Black Version" where an all-black all-star cast improvises Hollywood movies. This festival will sell out, so grab your tickets here before it's too late.
Bigger is Better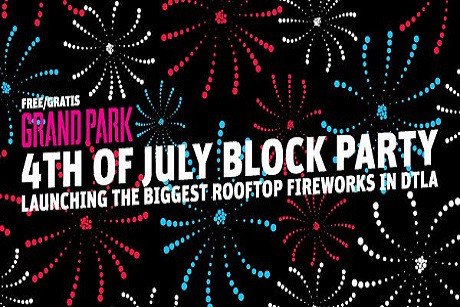 And those who say otherwise are jealous. So for this Independence Day head to Grand Park's 4th of July Block Party for the biggest rooftop pyrotechnics display in Downtown LA. But before that, enjoy a homemade picnic in the park or delicious grub courtesy of top rated food trucks. It's just like every backyard 4th of July barbeque you've ever had...times at least a hundred. And who are we kidding? Size is the only thing that matters, so don't miss out.
Totally Gratis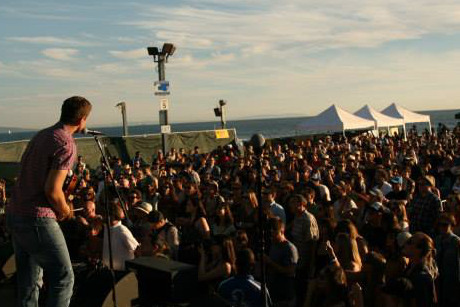 Sometimes the only thing you need to enjoy a summer evening is good music and a cool spot to hang out with some friends, and the Twilight Concerts at Santa Monica Pier offers just that. Starting in July, the pier will host performances from some of the best contemporary and classic artists like Trombone Shorty & Orleans Avenue (just in case you missed them at Coachella), Jimmy Cliff, and Xavier Rudd. With the sound of the waves and cool ocean breeze in the background, the relaxing atmosphere offers a nice escape from the hustle and bustle of LA's more clubby nightlife scene. And the event is completely free, so your wallet will get a well-deserved break as well.
The summer would be over in the time it would take us to tell you about all of the amazing things happening during it. But if you're ready for an awesome summer, start with not missing out on these events, and see where it goes from there.
This article is by Courtney Roseborough, Party Earth writer.
Click here to get the inside scoop on the best concerts, festivals, parties, and more in your city every weekend!