"Going to the club" can mean different things depending on where you're heading for the night. Regardless of your plans, no one would argue that any of the clubs in Chicago will satisfy everyone who walks through their doors, especially with so many multi-faceted venues hosting varied nightly themes, music, and assorted specials that can make patronage on a Tuesday versus a Friday polar-opposite experiences.
More often than not, it's nice to know what to expect when you're set to club into the night. We're not implying you should have a detailed schedule, of course, but the last thing you want to do is head out raring for some bumping house on the dance floor and find a DJ spinning '80s pop or get snazzed up in fancy duds just to walk into a college meat-market.
That's where Party Earth comes in. We cover the top Chicago clubs in all their forms - from the most exclusive city spots where getting passed the bouncer is like a scene straight outta Mission Impossible to raging dance halls that are as free from pretension as they are from any regular cleaning service.
Do the following three clubs guarantee a fantastic time? Of course not. But they represent three distinct types of club experiences - and each is really good at what they do.
The High End
NAME: Proof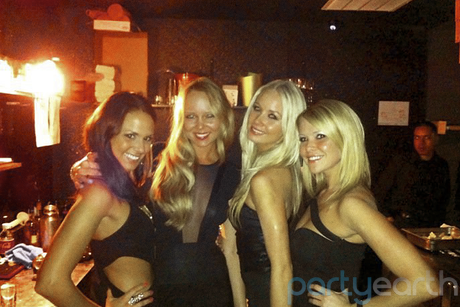 Why it's a Sure Thing: The Gold Coast and neighboring Streeterville neighborhoods aren't short on bling. Together they comprise one of the richest neighborhoods in the entire country, with residents boasting average median incomes that make you think someone put a comma in the wrong place and added one too many zeroes. So it's no surprise that several of the city's most exclusive clubs can all be found here, and one of our favorites is Proof.
It's not big, there are no scantily clad house dancers, and you'll no doubt be mingling with lots of guys dressed down in relaxed designer jeans. But the venue's small size and plethora of private tables foster a chichi sense of intimacy, all the better for taking breaks from a dance floor where DJs spins lots of hip-hop and house to get the crowd on its feet. You definitely want to go on Thursdays and Fridays for the poshest patrons -- Saturdays tend to open up to a more general club crowd -- but nothing beats perching back against the brocade wallpaper, sipping champagne, and feeling like you're part of Chicago's own royal family.
The Music Club
NAME: Double Door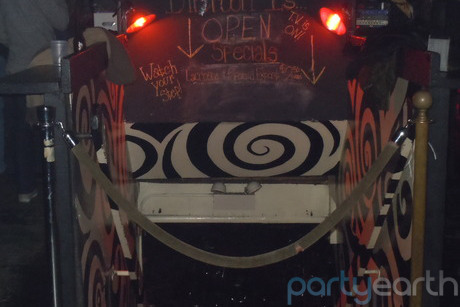 Why It's a Sure Thing: If you want a music club that consistently hosts fun crowds and great live acts -- and that fosters a comfortable atmosphere without a lot of bells and whistles -- it doesn't get much better than Double Door. We're talking beautifully simple: long bar down one side, open floor with room for about 500 fans, and a stage that has seen acts as big as The Rolling Stones and Smashing Pumpkins carry the night.
Granted, you're far more likely to find up-and-comers playing here than Jagger doing his thing (or Keith Richards violating all the laws of nature), but the ever-rotating theme nights mean you can don your hard-rockin' leathers one night, tip a giant fedora the next, and then show up again to shake a few glow sticks to an electro DJ the night after that. And whenever you need a temporary escape from the ground floor's revelry, you can always scurry down into the subterranean Dirt Room, where a spot on one of the dingy sofas can usually be had, and where you can order a few shots from the second bar until your dancing shoes are ready for another round.
The Drunken S*** Show
NAME: The Hangge-Uppe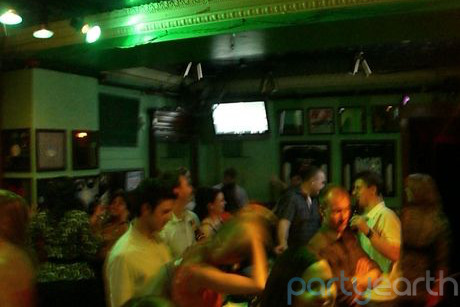 Why It's a Sure Thing: Seven days a week since the early 1970s, The Hangge-Uppe has been sullying young souls throughout its bi-level maze of kitsch; a magically trashy place where the only thing assured is nobody will be sure how they got home the next morning. Show up here on any night and you'll find avid partiers stumbling down through the multiple themed rooms, hooting and hollering over board games, and packing in along several bars that serve up cocktails light on creativity but heavy on the ability to make you much more attractive.
The music is loud, TVs carry live feeds of the dance floors, and so many badly behaving bachelorettes show up here it's a wonder anyone ever gets married in this town. So bring a camera, leave your inhibitions at the door, and it wouldn't be the worst idea to Scotchguard whatever you plan on wearing either.
For more articles and reviews, go to Party Earth.