From the outside, Washington D.C. is a city defined by its overabundance of policy-makers, diplomats, and political elite. But for every one of those statesmen are a dozen interns, assistants, students, and young professionals, all working hard by day and fueling the city's social scene by night. And with so many young people in one place competing for each other's attention, the importance of knowing the best bars in D.C. for dating borderlines on social Darwinism. So if you happened to catch the eye of that cute assistant while delivering memos to some congressman, or got the number of that guy who knocked into you on H street, and just don't know what to do next, ask them out to one of these five places, all with different tastes (of your date, not you, stop thinking of yourself for once), that will ensure that your first date isn't your last.
Happy Hour at The Front Page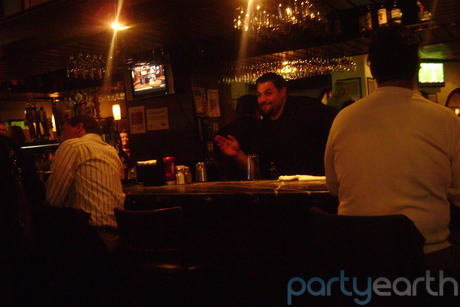 For the date that loves cheap beer, a rowdy time, and isn't afraid to shoulder their way to the front of the bar, there's no better place than Happy Hour at The Front Page, smack dab in the middle of the bustling Dupont Circle. When the clock strikes five, the $2 drinks begin to flow as Front Page turns into a lively blend of students, staffers, and tourists looking to unwind. Come here on a Thursday when the half-off appetizers and cheap drinks run all night, and where live DJs and dancing take over the front of the bar. When you're ready for some privacy with your date, head towards the back where cozy, high-back rustic booths provide a calm respite from this bustling bar and are a great way to get up close and personal under a backdrop of framed wall hangings highlighting newspapers from the 1800s. With its prime location in Dupont Circle, the patio is great for people watching and to unwind on a warm, breezy night. And if she says she's cold, she's asking for your arm, not your jacket.
P.O.V. Roof Terrace and Lounge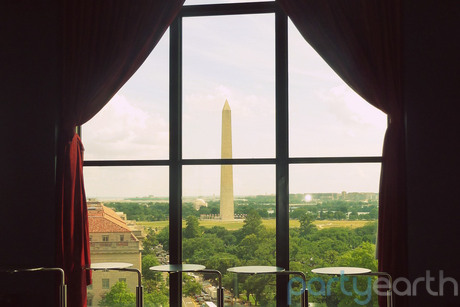 For those seeking to impress their date with a more elegant and intimate scene, grab your sport coat or your little black dress and head to the P.O.V. Roof Terrace and Lounge. Located on top of the W hotel on 15th Street near the White House, this trendy and hip rooftop spot sets a glamorous tone to any first date. Start off at the open-air terrace and chill on the black wicker lounge chairs as you and your date enjoy the breathtaking sunset against the Capitol Hill skyline. As the DJ kicks up the music and the dance floor heats up, head inside to the bar and find a spot next to the political elite. The bartenders here are expert mixologists, even sculpting ice for different types of cocktails. For extra date points, ask the bartender to sculpt some heart-shaped cubes for you and your date's drinks -- you're welcome.
Marvin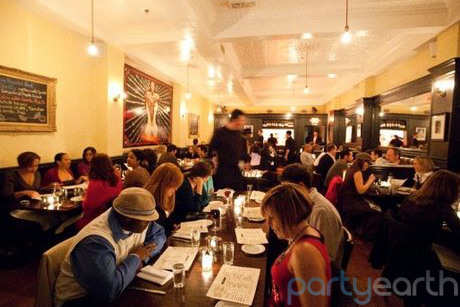 If you're looking for things to do in D.C. that are a little different and sure to have your date telling their friends about it afterwards, head over to Marvin, a soul-food inspired bistro in the heart of the bustling U-street corridor. Marvin is dedicated to music and native D.C.-legend Marvin Gaye, and you can be sure to find the best chicken and waffles in the city here. On a Saturday night, escape the crowded street and cozy up in one of the side booths illuminated by soft candlelight. It's guaranteed that the sensual funk, soul, and R&B music gently beating through the restaurant air will get you and your date's hearts racing. And let's be honest, if the love-making jams of Marvin Gaye aren't setting the mood, then this date wasn't going to work out in the first place.
The D.C. Improv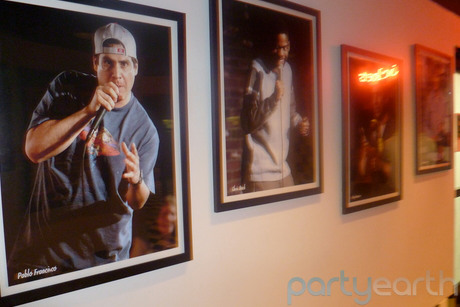 They say there's no aphrodisiac like laughter, so for those looking for a laugh there is no better date activity than seeing a comedy show at the world famous D.C. Improv. On any given night this comedy club attracts major comedians like Dave Chappelle, Jim Gaffigan, and Ellen DeGeneres, along with a bevy of local talent. Its location, in close proximity to Dupont Circle, puts you close enough to the nightlife necessary to keep your date going strong before and after a show. The main event happens in the basement, but shows sell out quickly, so this is one first date that you'll want to plan in advance.
H Street Country Club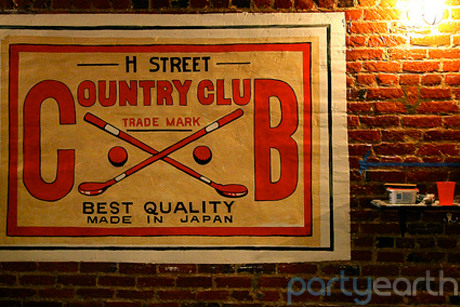 Even if you've fallen behind on the latest in music and fashion, take your date down H Street and they might just be convinced that you're as hip as the neighborhood surrounding you. The H Street Country Club is in the heart of this revived historic corridor, surrounded by a slew of trendy restaurants, pubs, and theaters that are perfect for first date dalliances. Unlike some clubs in D.C., there is no membership fee here. Instead, this club is more like a playground for adults, offering all sorts of activities in a restaurant/bar atmosphere perfect for a first date. Drink one of their award-winning margaritas at the sleek, red-plaid bar, then dive into a delicious Mexican-inspired plate at one of their modern, cafeteria style tables. After you've filled up on food and booze, play a round in D.C.'s only indoor mini-golf course, with quirky holes such as a Washington Monument replica, zombie politicians, and scaled-down row houses. Other activities in the bar include Skeeball, Xbox Kinect, and a number of first-come first-serve table games. A date at the H Street Country Club will be sure to bring out the hipster in both of you.
For more articles and reviews, go to Party Earth.