Summer in DC is nearly over, so it's important to make good on a slew of weather-specific activities. While there are a number of season-related things to do in DC, this is especially true of numerous centrally located dining establishments. Though open year round, these venues in particular are best enjoyed in a warmer and no doubt sunnier environment.
Go to a Beer Garden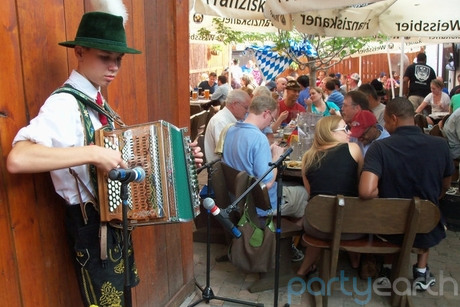 There are few things more refreshing than an ice cold drink on a hot summer day. Thus, what better place to spend a toasty afternoon than a beer garden? With its almost laughably oversized steins, well-prepared bratwurst and live polka music, H Street Corridor's BiergartenHaus, is an excellent option. While the outdoor tables are great for viewing rugby games en masse and, perhaps making a few new friends, those who prefer an indoor setting will be pleased to find this is available as well.
Take in the View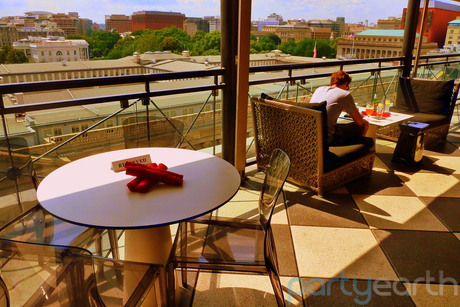 The capital's supreme architectural beauty is nothing if not heightened in the warmer months. For an all-inclusive Birdseye view of the skyline and a stellar cocktail to boot, try Downtown Washington's P.O.V. Rooftop Terrace and Lounge. Located at the top of the city's W hotel, this unique restaurant attracts savvy locals and camera-toting tourists alike.
Grab a Cocktail and People Watch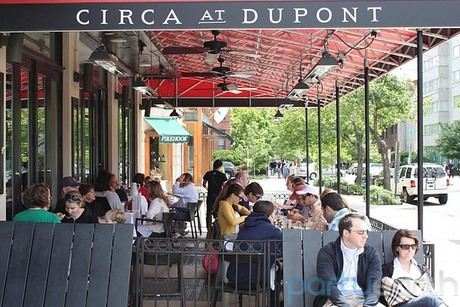 Grabbing a cocktail and people watching is guaranteed to provide a brief respite from the daily hustle and bustle of metropolitan life. For a distinctly laidback experience, try CIRCA at Dupont. Weekdays typically see well to do professionals in addition to trendy and cosmopolitan tourists while the weekend caters to patrons in need of a mid-afternoon pick me up after the previous evening's festivities.
Tequila and a Tan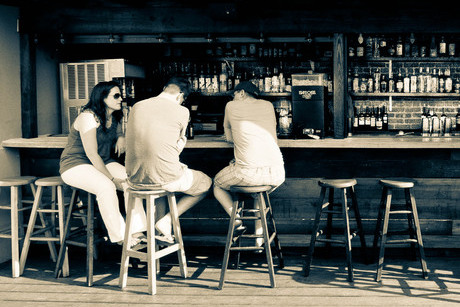 Those hoping to down some tequila and tasty Mexican grub as they soak up the sun need look no further than El Centro D.F.'s open-air rooftop. Unlike many other bars in DC, weekends from 11am to 3pm here mean bottomless tequila-based cocktails, and appetizers to accompany them for a relatively low price. While the top floor is, arguably, the most popular spot in the restaurant, however, it is actually one of three unique levels. Just below resides the industrial-style ground floor with its rough-hewn tables and open kitchen. Further down, still, is the intimate basement area known as the Tequileria, which is consistently stocked with over a hundred different types of tequila.
Enjoy the Sunset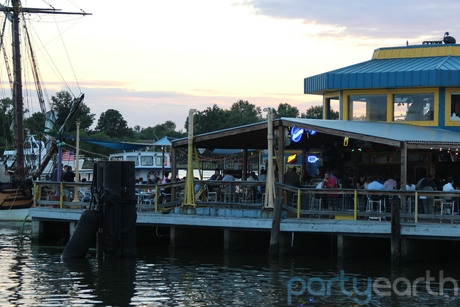 Nothing says end of summer like a warm afternoon spent watching the sun as it sets on the water. Cantina Marina is one of the few restaurants at which patrons may enjoy this phenomenon while simultaneously relishing in the delights of said restaurant's famed barbecue shrimp. Home to boisterous young water-enthusiasts, laidback sports fans and casual tourists, this ideally located venue is sure to please.
This article is by Kendyll Bieze, Party Earth writer.
Click here to get the inside scoop on the best concerts, festivals, parties, and more in your city every weekend!