While Americans making their new home abroad may have to forgo some of the often-taken-for-granted luxuries they were once accustomed to, expats residing in Germany will find that when it comes to music, this certainly does not have to be the case. There is a plethora of music-central venues located in and around the various metropolitan cities. Better yet, is the fact that the majority of these locations already have a number of popular American bands scheduled to perform.
Berlin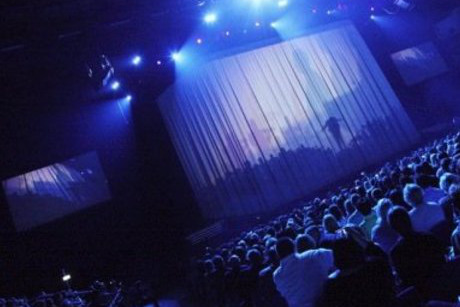 Those seeking concerts in Berlin are encouraged to checkout the summer lineup at Admiralspalast and O2 World. While the former is renowned for its more historical trappings, it still boasts two levels complete with as many balconies and a 1,600-person capacity at floor level. The latter, on the other hand, was opened not long ago in 2008 and is far more modern. With its large capacity of 17,000 or more, O2 World easily hosts the majority of the country's sports games (including 2011's NHL game between the Buffalo Sabres and the LA Kings). Admiralspalast will be presenting Hedwig and the Angry Inch in late August while O2 World has announced that Macklemore & Ryan Lewis are set to play on the 25th of September.
Munich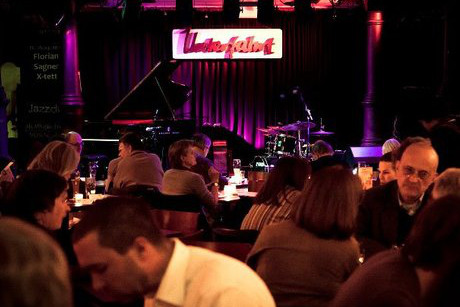 Expats inhabiting areas closer to the city of Munich will not be disappointed either. Concerts in Munich are just as popular and widespread, if not more so, than those in Berlin. Olympiapark, once the home of the 1972 Summer Olympic Games, offers its patrons a vast expanse of open terrain perfect for outdoor actives such as biking and rollerblading in the summer or ice-skating in the winter. Furthermore, Olympiapark's large reflective lake and scenic hilly vistas make it the perfect location for various festivals, carnivals and free concerts in the warmer months. For a more chilled out nighttime experience, however, Jazzclub Unterfahrt is almost certainly the place to be. Rated as one of the "100 Great Jazz Clubs" by Down Beat magazine, this decades-old jazz venue boasts a wide range of European and International jazz performers. Important music-related events at Olympiapark and Jazzclub Unterfahrt are Sommerfestival and Jam Session, respectively.
This article is by Kendyll Bieze, Party Earth writer.
Click here to get the inside scoop on the best concerts, festivals, parties, and more in your city every weekend!