No matter which major metropolitan area you're visiting for a night of revelry, hotel rooftop bars in America are some of the hippest high-altitude hangouts in the world. There's no need to book a room with a view when you can get the same perspective by ordering a drink.
PH-D - New York City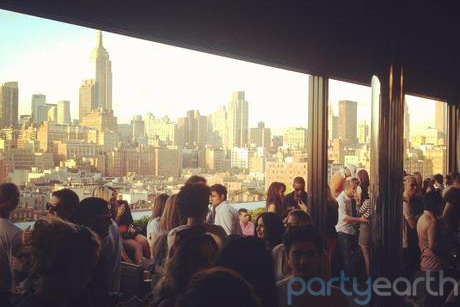 At New York City's Dream Downtown Hotel, penthouse bar PH-D is decked out in glass, glitter, and enough celebrity-studded luxury to make even the most moneyed Manhattanite blush. Arriving on the twelfth floor via a mirrored elevator, jet-setters and trust-fund coeds make their way past a small bar and into a sprawling lounge with glossy black walls, polished marble floors, and plate-glass windows that look out onto neighboring high-rises and the Hudson River.
P.O.V. Roof Terrace and Lounge - Washington, DC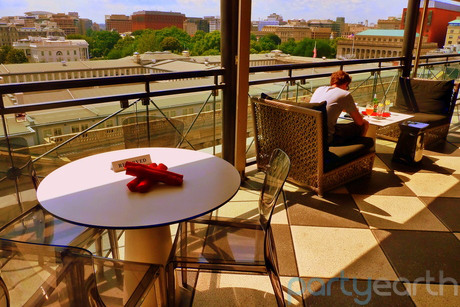 Whether it's day or night, a visit to the P.O.V. Roof Terrace and Lounge above the W Hotel is a top destination for savvy citizens looking for things to do in DC. With an expansive panorama that encompasses several famous monuments, the venue attracts a wide range of political elites, professionals from nearby offices, and camera-toting tourists.
ROOF on theWit - Chicago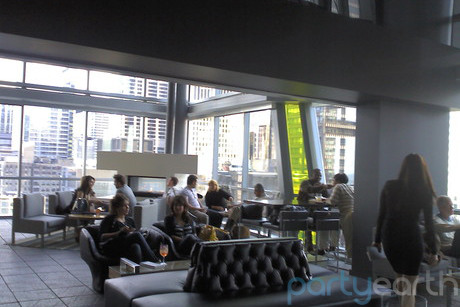 Set atop the 27th floor of a trendy boutique hotel in the heart of downtown Chicago, ROOF on theWit boasts an expansive view of the Windy City's glittering skyscrapers, as well as a good sampling of the coolest cats in town. Open-air patios flank both sides of the main room, including a small dining area that hangs precariously over the side of the building - seemingly unsupported - and aptly named the Hangover.
Rooftop Bar at The Standard Downtown - Los Angeles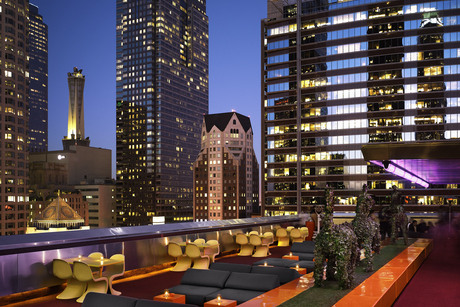 For ritzy Angelenos who love the heights, an evening at the ultra-mod Rooftop Bar at The Standard Downtown is one of the hottest things to do in Los Angeles. With a swanky environment where sipping cocktails under the stars (and around them) is par for the course, there's few better places to experience Downtown L.A.'s resurging nightlife scene.
One of the best big-city delights in which denizens can indulge is sipping a drink on a rooftop perch while gazing down on the bustling boulevards below. So hop in that elevator and head for the sky at some of the best rooftop bars in the U.S.
This article is by Party Earth. Click here to get the inside scoop on the best concerts, festivals, parties, and more in your city every weekend!