Because there are so many things to do in Los Angeles, it can be hard to plan any kind of itinerary. If you're looking for some insider tips, here are a few from Party Earth to make your stay in L.A. more fun and less hassle-filled.
Get a Car
No matter what anyone tells you, the first thing you need to do is rent a car. Los Angeles is first and foremost a driving city, and spending a lot of time in cars or cabs heading across town is an unfortunate necessity. The city is indescribably enormous and spread out and the cost of a cab ride from Santa Monica to Downtown would likely be more than a three-day rental. Also, know your rush hour times. If you want to avoid traffic during the week, steer clear of the roads between 8-10 a.m. and 3-7 p.m. Plan your activities accordingly so you're walking/eating/touring doing those peak hours.
Finding Celebrities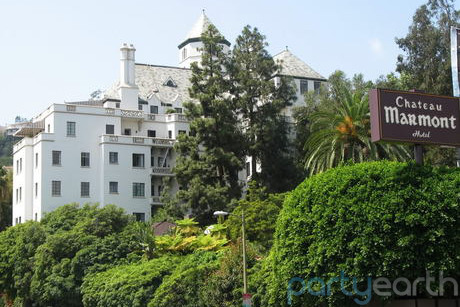 To get a taste of the fame and fortune side of Los Angeles, take a leisurely joyride through the neighborhoods of Bel Air, Beverly Hills, and Hollywood that surround the hills along Sunset Boulevard. Then visit the Chinese Theatre on Hollywood Boulevard and the Hollywood Walk of Fame (6801 Hollywood Bouevard). But don't expect to see any celebrities there. The best chance to hang out with the A-listers and the town's elite is to dress posh and pay a visit to some of the ultra-chic lounges, restaurants, and bars in Hollywood. Try places like Hyde Lounge (8029 Sunset), Katsuya (6300 Hollywood), The Ivy (113 North Robertson Boulevard) and the Chateau Marmont (8221 West Sunset). Just be sure to make a reservation beforehand. If you're not looking to spend that kind of money, check out the Sunday Farmers Market on Main Street in Santa Monica instead, there are usually incognito celebs doing a little shopping.
Where to Stay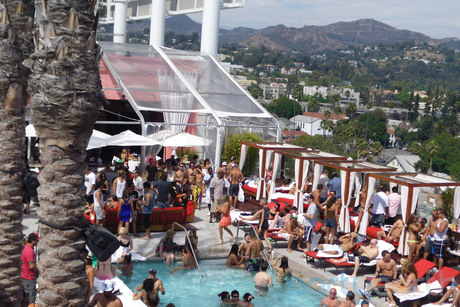 Think about these two options while searching for places to stay in L.A. If you are looking to enjoy the daytime paradise of Los Angeles, dreaming of palm trees, sandy beaches, and margaritas, book a hotel in Santa Monica, Malibu, Venice, or Manhattan Beach. On the other hand, if you are young and looking to indulge in the city's world-famous nightlife and club scene, check into one of the many high-end hotels in Hollywood or West Hollywood that house their own clubs and pool parties. Check out The W hotel (6250 Hollywood), where the top two floors are dedicated to a Vegas-worthy nightclub, Drais, and an ultra-exclusive rooftop pool.
For more articles and reviews, go to Party Earth.