Home to artists like Henry Rollins and Local Natives, Silver Lake has been a haven for indie culture since the 1960s when writers like Ginsberg held legendary readings and the Black Cat Tavern protests erupted, kicking off the gay rights movement two years before Stonewall. Today, the iconic arts neighborhood is characterized by boutiques, independent bookstores, fair trade cafés, legendary gay bars and bustling clubs. With so much history and culture to soak in there's no way to do it all in just one day, but if all you've got is 24 hours, here's our guide to some of the best things to do in Silver Lake.
Start the Day
Start off your morning with breakfast and single origin Japanese hand drip coffee brewed tableside at Lamill Coffee Boutique. After spoiling your senses, take a scenic walk around the reservoir or check out the spattering of independent bookstores and specialty shops by Sunset Junction. With everything from old zines to fine cheeses, you're sure to come away with bags full of merch you won't find anywhere else.
Lunch Time
Once you've worked up an appetite from all that shopping and walking, head on over to Good Microbrew & Grill for rare beers paired with great burgers. Or if you're craving something with more of an international flair, check out the wurst and authentic German brews on tap at the Red Lion Tavern.
Pregame
After you've filled up, pregame for the night with a wide selection of single malt scotches and whiskeys at the Thirsty Crow. If your drink of choice is more PBR than Glenmorangie, enjoy the controlled chaos over at the Cha Cha Lounge, where flannel-clad hipsters mix and mingle beneath a colorful fiesta dangling from the ceiling.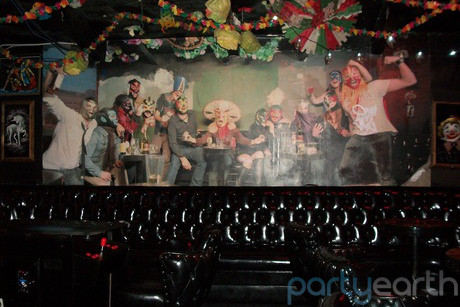 Rock Out
Once the sun sets, emerging artists share the stage with music legends at clubs and venues that have helped launch countless careers. At Los Globos, EDM and Latin nights keep the crowd dancing with the latest chillwave and cumbia. Meanwhile, over at The Satellite, rising stars like The Far Country, Nightgown and The Wild Reeds close out the night on stages that once hosted acts like the Foo Fighters and Beck. From rare toy shops to outsider art galleries, Silver Lake is sure to have an authentic scene featuring whatever you're looking for no matter how eclectic or obscure.
By Daniel Baker, Party Earth writer.
For more articles and reviews, go to Party Earth.