Beneath the glitz and glamour of the showbiz capital of the world is a sprawling city with neighborhoods catering to every personality imaginable, ensuring endless possibilities of activity for anyone.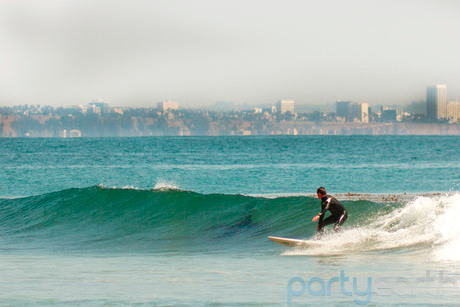 There are a thousand things to do in LA, but the perfect day here starts with an early morning surf session at one of Malibu's world famous beaches. After getting out of the water, cruise along the Pacific Coast Highway (PCH) and soak in the morning rays as the Pacific Ocean whizzes by. Next, make your way to one of the city's many taquerías and bite into a massive breakfast burrito. While digesting, stroll along the boardwalk in Venice (1800 Ocean Front Walk), and check out the vendors while enjoying the eclectic characters and street entertainment.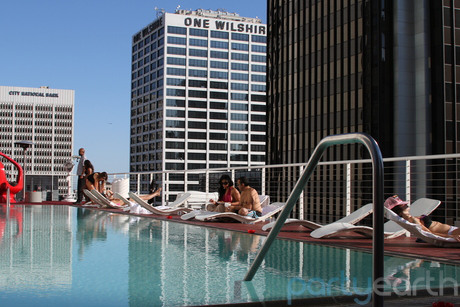 Afterwards, recharge your batteries with a visit to the impressive Getty Museum (1200 Getty Center Drive), and have a tea at the Garden Terrace Café overlooking the Santa Monica Mountains and the entirety of the city. Then, take Mulholland Drive east, winding through the magnificent hillside manors that overlook the stunning views of the Valley. Get off Mulholland and then head to the Rooftop Bar at the Standard Downtown (550 South Flower Street), where you might spot some celebrities while indulging in the up-scale atmosphere surrounded by the Los Angeles skyline. If you're hungry, meander over to the rooftop Biergarten and order up authentic German cuisine and delicious beer.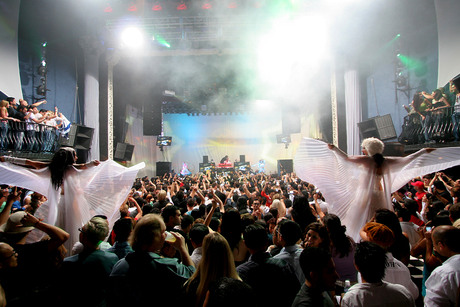 As the afternoon sun lowers on the horizon, stay downtown and stroll over to LA Live (800 West Olympic Boulevard) to catch a Los Angeles Lakers basketball game at the Staples Center next door. After the game travel to the Sunset strip to see an intimate rock show at one of the world famous venues in West Hollywood, and then end your perfect day with a late night DJ set at the Avalon, an incredible electro club in Hollywood (Hollywood and Vine).
For more articles and reviews, go to Party Earth.