By Jackie DeJesse, Party Earth writer.
Formerly known as San Francisco's ugly step-sibling, Oakland has slipped on its glass slippers and emerged as one of the Bay Area's hottest restaurant, music, and culture spots. While many signs point to the thriving renaissance that Oakland is experiencing, few indicators are as astounding as the concert calendars proudly posted in each local venue. With schedules including the likes of the ethereal Ellie Goulding and local hip-hop icons Zion I, dedicated music fans are no longer limited to concerts in San Francisco. Below are three of the top venues in Oakland that elevate any concert-goer's expectations beyond your average stadium seating experience.
Fox Theater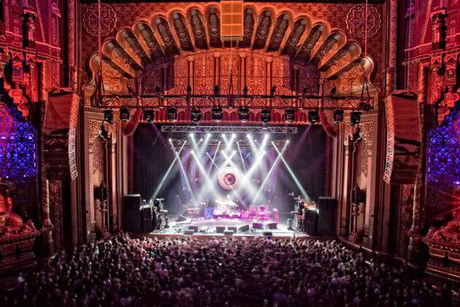 The resurgence of uptown Oakland's nightlife also brought about the revival of the historic Fox Theater. Home to the Oakland School for the Arts charter school, the Fox Theater is a platform for expression on all levels. Regardless of whether you have general admission, reserved, or cabaret seating, this intimate venue provides all concert-goers with an unrivaled musical experience. The acoustics resonate brilliantly within the ornate room of Middle Eastern-inspired designs and surround you with unrestricted auditory and visual ecstasy. Want to extend your immersion in the Fox Theater's classic Hollywood opulence a tad longer? Follow the crowd to its adjoining sultry lounge, The Den, and savor aptly named post-concert cocktails such as the Backstage Pass and Encore.
Paramount Theatre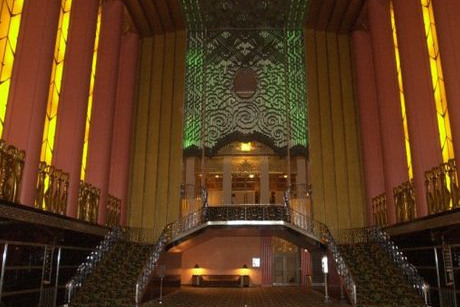 Practically around the corner from the Fox Theater towers its art deco cousin, the Paramount Theatre. While this venue has also seen its fair share of financial woes, that hasn't prevented it from becoming one of Oakland's premier concert halls. Fostering both the Oakland Ballet and the East Bay Symphony, the Paramount Theatre also hosts a variety of other performers ranging from soulful gospel ensembles to well-known stand-up comedians. Tickets are hot for this venue, and because of the diverse array of artists that the Paramount hosts, it's wise to keep an attentive eye on their concert calendar.
Yoshi's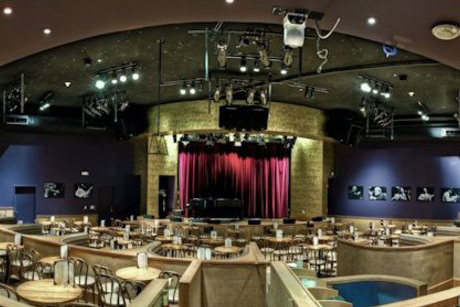 The lush intimacy of Oakland's concert halls is highlighted by its cornerstone jazz venue, Yoshi's. Since its humble inception as a Japanese restaurant in Berkeley, Yoshi's has transformed into one of the most highly revered jazz clubs in the world. The award-winning performance space regularly hosts renowned jazz artists as well as world music, neo-blues, and Afro-Cuban music performers. Despite its swanky appearance and local celebrity, Yoshi's is an outstanding venue for all ages, and they even offer a significant student discount for certain events. Prior to your show, make sure to book reservations for dinner at Yoshi's upscale Japanese restaurant to sample Chef Shotaro Kamio's contemporary take on classic sushi rolls or his fusion entrée offerings.
For more articles and reviews, go to Party Earth.