What was once a holiday dedicated to the celebration of the arrival of Christianity in Ireland has now become one of the biggest secular holidays celebrated around the world. Even halfway across the planet, Southern Californians are gearing up for a host of St. Patrick's Day parties in Los Angeles. This year, on March 17th, everyone from full-blown leprechauns to people with no Irish heritage whatsoever will come together in honor of family, friendship, good music, and even better, beer. Oh, and we hear the color green has something to do with it.
Rockin'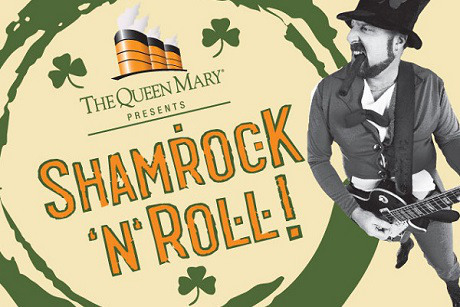 For the Queen Mary's Shamrock 'N' Roll extravaganza, the massive ship will turn into a floating version of the Emerald Isle. Celebrating Irish culture at its finest, festively clad patrons down mugs of green beer while rocking out to Celtic Rock and Irish party tunes. There will also be plenty of traditional Irish grub like bangers and mash, and corned beef and cabbage sliders. And if you're feeling like the luck of the Irish is on your side, you can challenge a friend in a pub game. The night will be so fun and so incredibly authentic you'll think you're in Dublin.
Cultural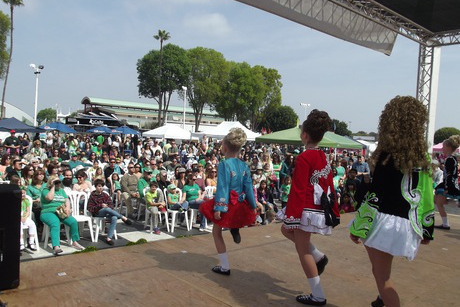 An incredible display of Irish culture, the 8th Annual St. Patrick's Day Celebration & Green Festival takes place at the Orange County Market Place in Costa Mesa. The day before St. Patrick's Day, groups of family and friends come together to enjoy fantastic displays of traditional Irish dancing during which more than 100 performers take the stage to perform Irish jigs, reels, and soft and hard shoe styles. And because going green is about more than the color of your outfit, even on St. Patrick's Day, the fair incorporates environmentally oriented initiatives into the festival.
Traditional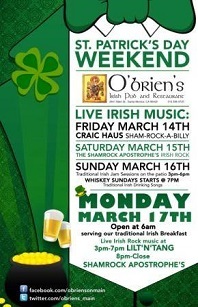 Heading to a local pub and enjoying a pint with a group of your closest lads is arguably the most traditional way to celebrate St. Patty's Day, so a classic option is to head to an Irish pub like O'Brien's on Main Street in Santa Monica. For this special occasion, the eclectic group of college kids, young professionals, and Irish enthusiasts that frequent the pub raise their level of rowdiness ten fold. The result is a party worthy of the history books; although, it's unlikely you'll remember it in the morning.
Over the Top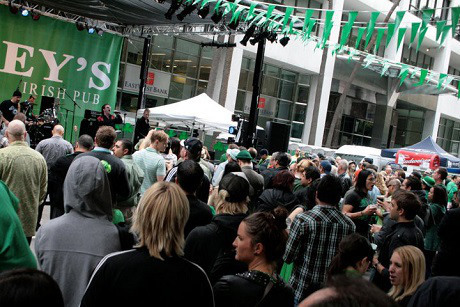 For Casey's Irish Pub in Downtown, simply opening just as they would any other night isn't enough. So for St. Patrick's Day, Casey's is opening its doors at 6 a.m. and not closing them down until the city forces them to at 2 a.m. And that's not all, the blocks between 6th - 7th Street and Wilshire will be shut down to make room for 500 kegs of beer and the 15,000 guests that are expected to show up and celebrate with them. To say that the attendees of this all-out block party are going to rage would be an understatement.
This article is by Courtney Roseborough, Party Earth writer.
Click here to get the inside scoop on the best concerts, festivals, parties, and more in your city every weekend!