With two million people, thousands of venues, and a history dating back to the beginning of civilization, it stands to reason that there are more Rome events to partake in than you'll know what to do with. To help break it down, we at Party Earth are bringing you a few of our favorite music spots to assist in filtering through the thousands of years of clutter.
Gregory's Jazz Club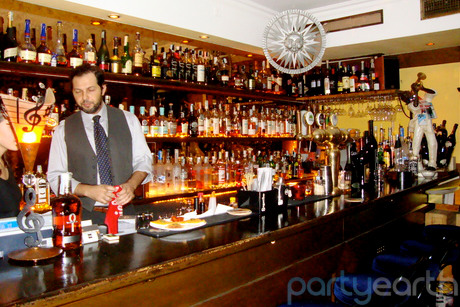 Gregory's Jazz Club is an intimate venue located in Piazza di Spagna that attracts some of the top jazz players around. And if being one of the top music venues in Rome wasn't enough, it's also one of the few whiskey bars in town, making it the kind of place you could imagine Louis Armstrong playing his horn on a tabletop before crashing to the floor from too many belts of mash. We suggest you start the night by hanging with the regulars in the downstairs lounge adorned with black-and-white portraits of jazz legends, and then head upstairs to the cozy performance space awash in rich mahogany and open your ears to the stage. A true musical delight, Gregory's Jazz Club is where you can do as the Romans do ¬- which in this case means sipping on one of the 75 whiskeys while you jam to the cool riffs.
Circolo Degli Artisti
For a little slice of earthly paradise, spend your night at Circolo Degli Artisti. The club promises an experience that is alternative both in its atmosphere and location, with ancient Roman walls enclosing the club's two dance floors and a sprawling series of green gardens, gazebos and even a swimming pool. Artsy patrons flock to this veritable oasis to see bands from all over Europe play on the main stage, while house/electronica fans can find DJs spinning sets on the nearby smaller performance level. Whether you're dancing, drinking, or flirting your way through the garden, Circolo Degli Artisti is full of temptations just like Eden, with a risk of getting booted only if you anger the bouncers.
Conte Staccio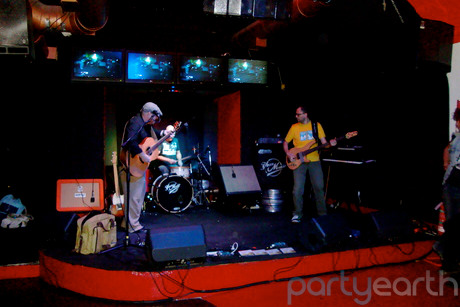 Those who like to rock out up close to the stage should head to Conte Staccio in the Testaccio neighborhood. Surrounded by mainstream clubs, the venue attracts indie music lovers with a huge diversity of live acts - all without a cover charge. You can find music on its stage ranging from reggae to indie to electro punk depending on the night, so it's best to check the calendar before heading down. The décor is simplistic; there's nothing ornate, just one room for rocking to the bands and another for lounging and drinking -- and with up to three bands an evening, the crowds here get rowdy both on and off the dance floor long into the night. So don't sign up for that 8am Vatican tour unless you want to risk making the Sistine Chapel a whole lot less pristine.
The Nag's Head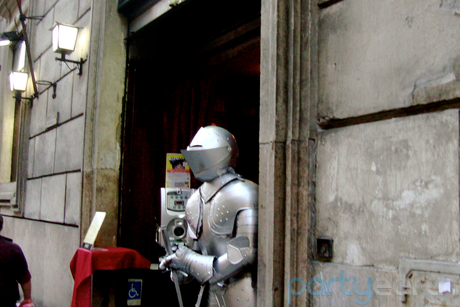 Conveniently located in Rome Centro, The Nag's Head is an energetic Scottish pub that puts on live music several times a week. The interior is decorated in traditional pub accoutrements, with paneled oak walls and even a life-sized armored knight to greet you at the door (it's just a display, but if you see him start moving, it's probably time to close the tab). The pub attracts a raucous crowd of young English speakers year-round with live rock and DJs who get the makeshift dance floor pumping. And if you're really lucky, you could step into The Nag's Head during one of its Ancient Roman-themed parties. Toga! Toga! Toga!
Charity Café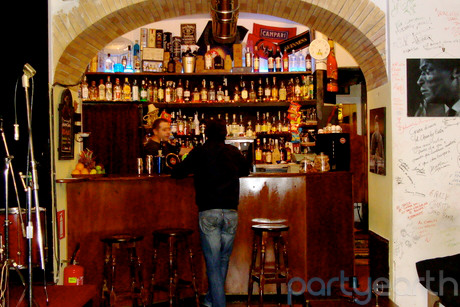 Charity Café is a comfy little jazz joint in Monti that brings in a dedicated crowd of seasoned musicians and casual fans alike. Blues and jazz jam sessions play to a warm and friendly audience that will leave you feeling as nostalgic for the roaring twenties as Jay Gatsby. The café has two large seating areas, one right in front of the stage and another off towards the bar, so you can tuck into a corner with a whiskey or perch close enough to see beads of sweat vibrate off the musicians' strings. The name is apropos: There's never a cover charge at Charity Café, though you are required to buy at least one drink to see a show. Luckily, this isn't the kind of oonts oonts oonts music many people need to be drunk in order to enjoy.
For more articles and reviews, go to Party Earth.