Sweater weather is cool (pun intended), but warmer weather is better. Especially in Washington, D.C., where the departure from below-freezing temperatures means the coming of a host of fun and exciting events that weren't possible during the winter months. For spring and summer, the number of things to do in Washington, D.C., increases dramatically. Here are a couple of events that will make you happy you're saying goodbye to the snow, and hello to the sun.
Scavenger Hunts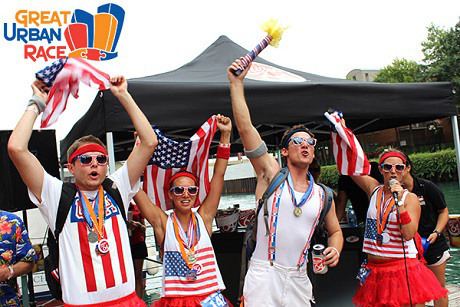 Hunting down clues, solving puzzles, racing from destination to destination trying to accomplish your goal before time runs out... scavenger hunts are awesome because they make participants feel as though they're living their own real-life versions of National Treasure or Nancy Drew. The thrill of solving your own mysteries in an impossible time crunch isn't just for the silver screen or a paper back novel. With amazing events like Great Urban Race, this spring you can experience the excitement first hand.
For Great Urban Race, participants walk, run, or take public transportation around the city solving cryptic clues and completing challenges designed to test them physically and mentally. Contestants only have five hours to complete their tasks, but at the end of the competition there is in all-out celebration and awards ceremony in which the top three teams are awarded cash prizes (cha-ching!). Other prizes are given in areas like Best Team Costume and Top St. Jude Fundraiser.
Jam Season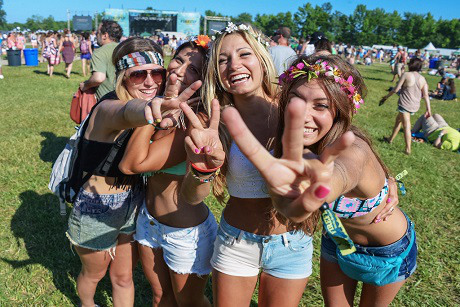 Jam Season, Music Festival Season, All-the-Fake-Hippies-Are-Out Season, whatever you want to call it, this time of the year is the best for music lovers of all kinds. Music festivals offer an amazing opportunity to experience a variety of different music anyway you like. Pack in with the crowds squeezing to get as close to the front row as possible, or hang back and enjoy the tunes from a relaxing spot in the field. The possibilities are endless, and good times are inevitable.
Firefly Music Festival takes place at the beginning of summer in Dover, DE, and promises everything you would expect from a traditional music festival and much more. Featuring headliners like the Foo Fighters, Outkast, and Jack Johnson, and other incredible artists like Imagine Dragons, Beck, the Lumineers, Pretty Lights, Childish Gambino, Tegan and Sara, and Girl Talk, Firefly offers something for everyone. And the fun goes beyond the music: Other activities include a Hammock Hangout for relaxing in-between shows and a TOMS Style Your Sole tent where attendees can purchase and customize their very own TOMS footwear.
Start adjusting your calendars ladies and gentlemen. These two awesome events and others are coming your way as the temperatures pick up. So get ready, this spring and summer are going to be a blast!
This article is by Courtney Roseborough, Party Earth writer.
Click here to get the inside scoop on the best concerts, festivals, parties, and more in your city every weekend!