School is out and summer is finally here. As the temperatures in New England continue to rise, Bostonians can make their way out of their apartments, dorm rooms and offices, and take advantage of all the outdoor activities available in this lively city. From jogs in the Boston Common, America's oldest public park, to picnics at Harold Square, there's no limit to the different things to do in Boston this summer. Whether you prefer day-drinking, catching a Red Sox game at Fenway Park (combine those two activities for an unforgettable experience), or jamming out at an outdoor music festival, there's something for everyone in this city.
Be Active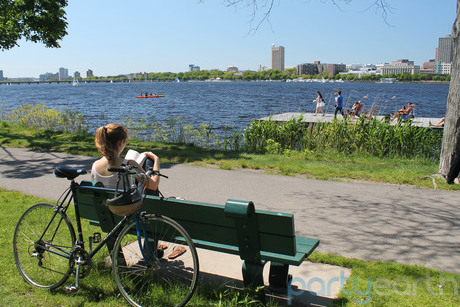 Warm summer weather means bathing suit season is upon us. Stay active this summer and there will be no reason to fear those bikinis or swim trunks. With the numerous things to do outdoors in Boston, finding a way to stay fit will be a breeze. Having trouble deciding? Check out the Boston Esplanade, a six-mile stretch of trails perfect for jogs, bicycle rides, and even romantic strolls. This picturesque destination in Beacon Hill offers breathtaking views along the Charles River, so exercising will never seem like a chore during those morning runs along the scenic riverbank. For those who aren't as into jogging, the Boston Esplanade is also home to tennis courts, waterways (windsurfing can burn over 200 calories per hour!), and playing fields.
Explore Boston's History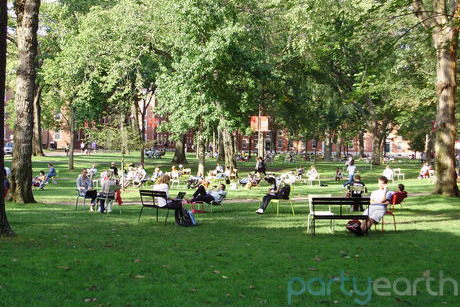 You don't need to be a history buff to appreciate Boston's legendary landmarks spread out throughout the city. From the Bunker Hill Monument to Fort Warren, Boston is home to more than 50 National Historic Landmarks, turning even a casual afternoon walk into an opportunity to learn about the city's culture. For those interested in expanding their historical horizons, Harvard Square is a must-see. Now a commercial and cultural center, this is the monumental spot in which President Washington seized control of the Continental Army. Stop by to soak up some of Boston's heritage, hang out with the Harvard students, grab a coffee, or go shopping at big-brand stores including American Apparel and Aldo.
Shop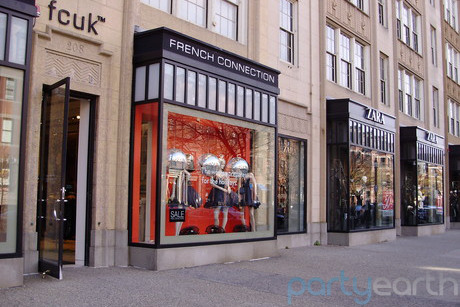 If there was ever a time to break open the piggy banks, summer in Boston is it. The best part about shopping in Boston is the variety of brands, stores, and outdoor markets. For the high-end shopper, visit Newbury Street, occasionally referred to as the Rodeo Drive of the East. For the vintage shopper, the SoWa Open Market is sure to please, featuring handcrafted indie clothing, jewelry, and original art. After visiting one of the 100+ vendors, it's nearly impossible to go home empty-handed. For the hungry shoppers, the various food trucks on site, which offer everything from vegan treats to burgers, ensure that no one leaves the market with an empty stomach.
Relax
Sometimes, we just need to kick back and take a break from whatever work we have and whatever stress we're dealing with. Summer is the perfect time to put life on pause and spend an afternoon relaxing under the sun's rays. For those looking for a laid-back way to spend their day with or without the kids, be sure to visit Tia's On the Waterfront, one of the area's most popular day-drinking spots. Bostonians know it's summertime when Tia's opens its doors in April - this spot is only open through October. Stop by for a relaxed bite to eat or some after work cocktails while enjoying views of the Boston Harbor and Christopher Columbus Park.
By Harper Wayne, Party Earth writer.
Click here to get the inside scoop on the best concerts, festivals, parties, and more in your city every weekend!