Hunting down the best deals in Paris can be a frustrating task, but rest assured there are plenty of amazing things to do in Paris that don't blow your budget. The wonderful sunny days that fill Parisian summers are perfect for afternoons devoted to exploring city parks and outdoor markets. Whether you're in search of a cultural adventure or just a cold one for a bit of respite from the heat, read on for ideas on where to go and what to do this summer on a tight budget in Paris.
La Fête de la Musique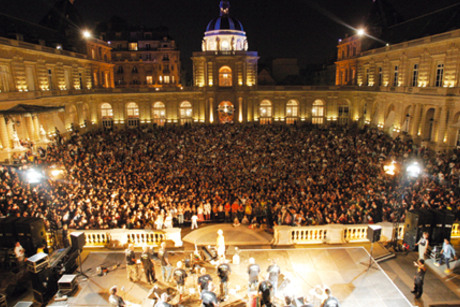 For the ultimate music lover, be sure to check out the plethora of free concerts in Paris on June 21 for La Fête de la Musique. Founded in 1982 as homage to World Music Day, this city-wide festival fills every bar, café and street corner with live performers dedicated to every genre. Because of the seemingly endless avenues of artists showcasing their musical abilities, the most challenging part of your day will not be finding a band, but choosing which band to watch or neighborhood to wander through.
Les Puces de Saint-Ouen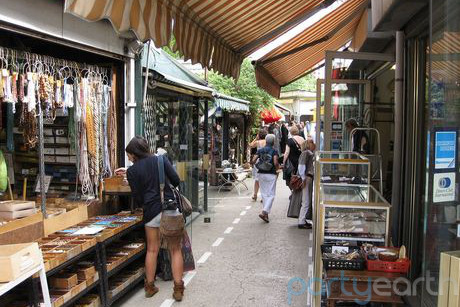 The several acres of market stalls that span Les Puces de Saint-Ouen, are enough to make any thrifty creative drool. Representing four individual flea markets under its title, the massive Les Puces is one of the largest flea and antique markets in the world. Within its expanse the smaller markets are distinguishable by the unique items they feature, ranging from vintage art posters to outrageously priced antique furniture. While you can go in with a vision of your future purchases in mind, the best way to explore Les Puces is to wander through the winding alleys of stalls, you never know what you may find!
Luxembourg Gardens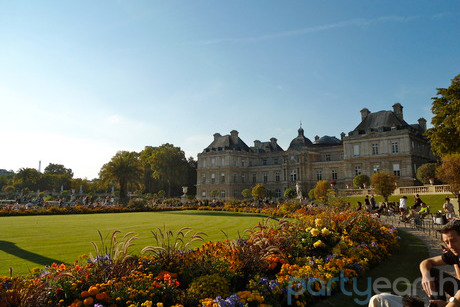 Take advantage of the glorious summer weather by picnicking in the Luxembourg Gardens. With its setting entrenched in decadent history, the gardens are the perfect place to feel like royalty without spending a pretty penny. There is also an affordable outdoor restaurant within the park that regularly hosts concerts that is perfect for a quick snack. The best way to explore the Luxembourg Gardens is to stroll along the picturesque gravel paths to see all that the park has to offer, whether it's the stunning Marie de' Medici fountain or the outdoor modern art exhibits, there truly is something for everyone.
Pink Flamingo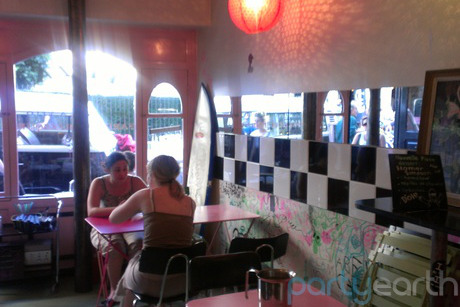 While there are tons of places to grab a quick and cheap slice of pizza in Paris, none of them top the experience that you will have at Pink Flamingo. As soon as you set foot into the shop, you know that Pink Flamingo has more to offer than your average pizzeria. From the quirky décor and linoleum tiled floors to their celebrity themed tomato pies, Pink Flamingo is a must for a bite on the go. If you want to dine outdoors in the nearby garden be sure to get a pink balloon before you leave and they will walk the pizza over to you when it's ready!
La Marine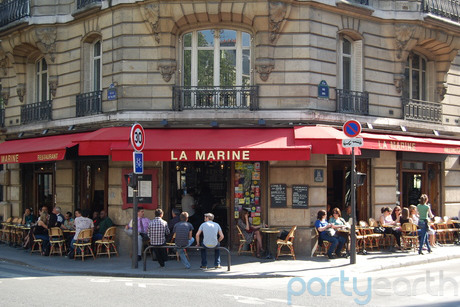 Summer in Paris wouldn't be complete without an afternoon spent dining al fresco at an iconic Parisian café. While many of the cafes are deceptively pricey, the upscale yet budget friendly La Marine offers a fantastic alternative. Located along an idyllic canal, La Marine serves incredible seasonal tarts and rustic small plates that are guaranteed to satisfy any palate. Happily buzzing from dawn until dusk, La Marine is the ideal café to while away the hours people watching and hanging out with friends.
By Jackie De Jesse, Party Earth writer.
For more articles and reviews, go to Party Earth.