During the summer months, many New York City residents escape to nearby getaways like the Hamptons or the Jersey Shore to enjoy a break from the hustle and bustle of city life. However, for the few stragglers stuck working in the city this summer, don't worry. With the plethora of outdoor things to do in NYC, you'll have no trouble getting your tan on and looking like you've been vacationing at the beach all summer. Whether you prefer a game of pick up basketball at Chelsea Piers, or day-drinking at the Frying Pan, there are plenty of ways to get that summer glow - without ever hitting the tanning bed.
Picnic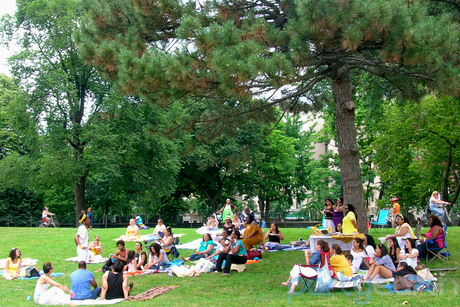 If you want to get tan, you'll need to part with your air-conditioned apartment and soak up some rays. Among the many things to do outdoors on the Upper West Side, picnicking at Central Park is easily one of the most relaxing options. You'll truly feel like you're on vacation as you sunbathe on the lawn, eat a sandwich or two, and watch the tourists taking strolls in the horse-drawn carriages. If the heat ever starts to feel uncomfortable, cool off by making a splash in the park's free public pool.
Get Your Drink On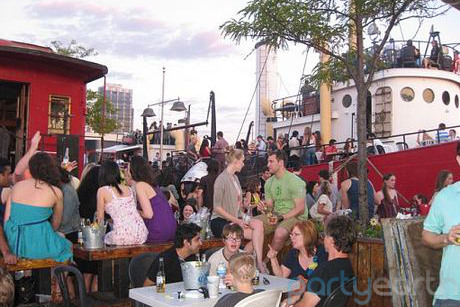 Thanks to the blazing NYC summer heat, one could likely turn an entire shade darker after sitting outside for just one day. What better way to spend your time outdoors than grabbing drinks with friends? Try hitting up the Frying Pan, one of the most popular outdoor bars in Chelsea. Come in the afternoon for food and cocktails at the outdoor grill, and stay through the evening to watch the sunset along the Hudson River from the cocktail deck.
Go to a Pool Party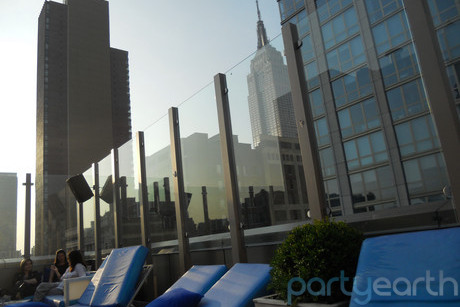 One of the first lessons in tanning 101 is that those who swim, tan. If swanky pool parties are up your alley, head over to Gansevoort Park Avenue Rooftop, one of the rooftop bars in Murray Hill. Grab a drink, take a dip in the pool, and watch as some of New York's most fashionable residents sip on cocktails on the bar's suede sofas. The luxurious wraparound balcony offers views of the entire city, so be sure to bring your camera.
Be Active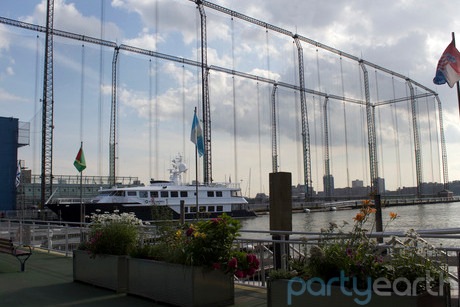 Stay in shape and get some color at the same time at the 28-acre sports facility at Chelsea Piers. Test your skills at golf, take a sailing class, or spend some time at the batting cages. From basketball courts to ice skating rinks, the numerous sporting venues at Chelsea Piers are sure to satisfy all your athletic needs. At the end of your day, cool down with a relaxing waterfront dinner at one of the area's many restaurants and bars.
By Harper Wayne, Party Earth writer.
Click here to get the inside scoop on the best concerts, festivals, parties, and more in your city every weekend!