"It's not what you know, it's who you know." ... Said by everyone.
I believe in subtle nepotism. If we can't help our own flesh and blood, then what's the matter with us? If we own our own company, then, yes, let's help our children carry on the family business. If we're in show business, what the heck, how is that different?
Here are a 13 high-profile show business types (actors, news reporters and celebrities-at-large) who may or may not have had a little help from their very successful relatives ... and we're okay with that.
The Huffington Post has a penchant for solid pop culture trivia.
Bryce Dallas Howard/Ron Howard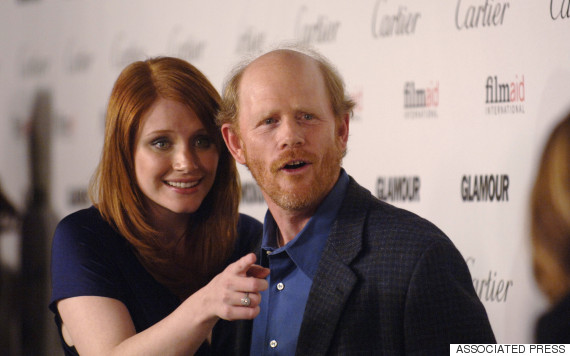 Bryce Dallas Howard, 34, won me over with her performance in "The Help." I don't care who her father is, she absolutely nailed her portrayal of the sassy snob Hilly Holbrook in that 2011 period drama. I had absolutely no idea who she was until they rolled the credits. The beautiful actress did seem to pay her dues along the way, however, playing small roles in films and stage appearances. Maybe daddy, Ron Howard, paved the way with his highly successful acting career (think Opie and Richie Cunningham) and has proven himself to be one of the most prolific directors in Hollywood ("A Beautiful Mind," "Apollo 13," "The Da Vinci Code"), but the "Jurassic World" actress is making a name for herself because of her talent, not because her father waved a magic wand.
Jenna Bush Hager/President and Mrs. George W. Bush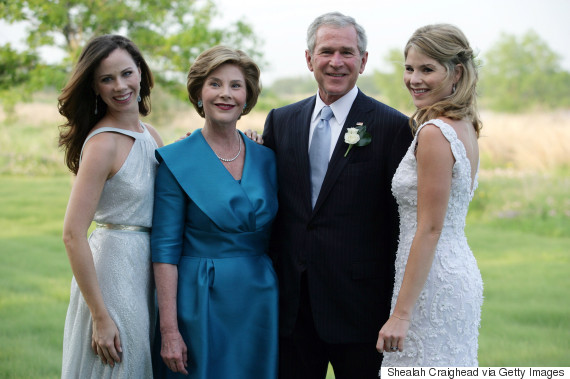 Jenna Bush Hager, 33, began her journalism career with NBC's "Today Show" looking a bit like a deer in headlights while she was reading the teleprompter introducing her segment in her first few appearances. She has, happily, turned into an elegant swan, gracefully transitioning from reporting to hosting when regular anchors take a break. Hager's high-profile parents, Laura and George W. Bush, may have gotten her noticed by the network brass (I'm thinking), but, it appears that patience and hard work during her transition from teacher to special correspondent for the "Today Show" and contributor to "NBC Nightly News" has paid off. She is totally adorable, personable, fun to watch and ... she's definitely got game!
Mamie Gummer/Meryl Streep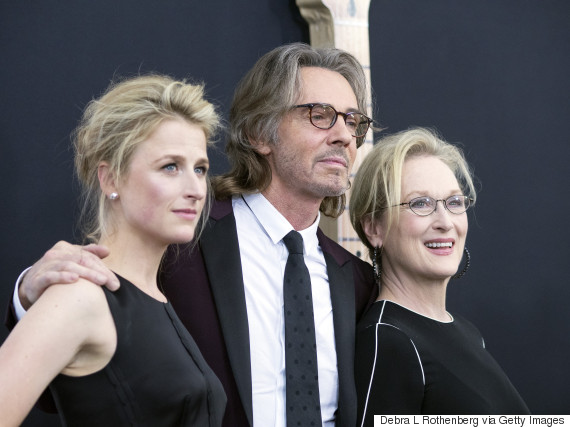 Okay, so your mother is Meryl Streep and you want to be an actress. Dear God. Now what? Maybe you inherited the goods. Maybe not. In this case, yes, it appears that Mamie Gummer, 32, -- the "Ricki and the Flash" actress -- did indeed inherit the Academy Award winner's acting gene. Did mommy pull some strings? Don't know. Don't care. If you've got it, flaunt it. She has, and she does. Good work. Carry on. (Okay, Streep did manage to get her 20-month-old daughter her first film role in 1986. A little film called "Heartburn" with Jack Nicholson. Satisfied?)
Ronan Farrow/Mia Farrow and Woody Allen ... or Frank Sinatra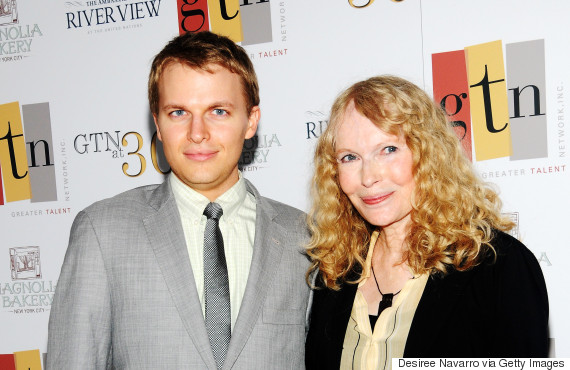 I don't know who Ronan Farrow's daddy is, but my money is on Frank. (Have you SEEN him?) That's totally beside the point here. Ronan, 27, hosted his own show, "Ronan Farrow Daily" (2014-2015) on MSNBC because ... why? He must know a lot of inside people. Rough around the edges in the beginning but I actually thought he did a great job after his sea legs kicked in -- very knowledgeable and personable. Unfortunately, his show was canceled, but he's being utilized by NBC as a reporter-at-large. He's a keeper so watch for him to show up more often on the "Today Show"... or somewhere inside a network near you.
Jaden & Willow Smith/Will & Jada Pinkett Smith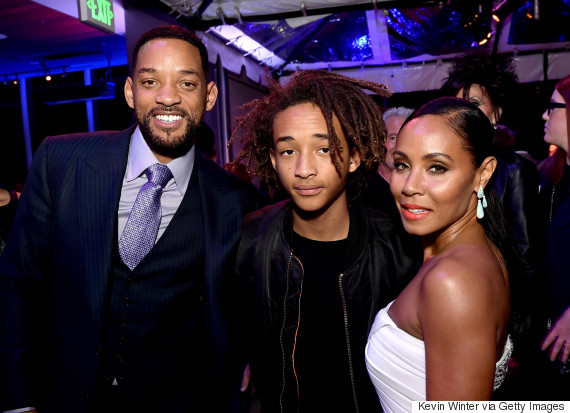 Are Jaden and Willow Smith talented? Yes, yes they are. Did mama Jada and papa Will give them a little boost to help their show business careers along? Maybe they did. Maybe they didn't. Does that even matter? No it doesn't. Incredible talented family all around. They make us want to sing, dance, act, live. They are the family we all wish we could sit down to dinner with ... every night.

Michael Douglas/Kirk Douglas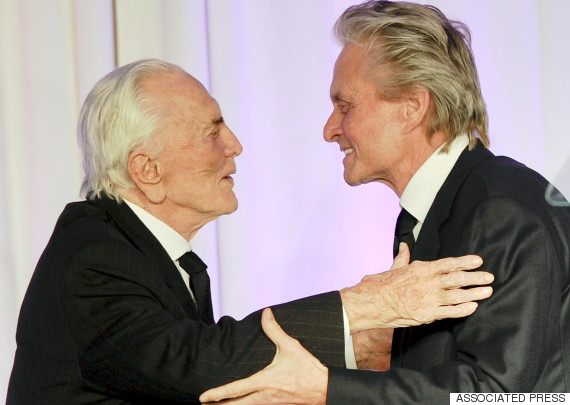 Let's get something straight here. Michael Douglas is probably the best actor in the history of the world (Marlon Brando and Robert De Niro -- so close). So if Michael's father, Kirk Douglas -- who appeared in over 90 movies and was a giant movie star in his day ("Spartacus," "Gunfight at the O.K. Corral") -- helped secure his son's first audition to get his foot in the door, then that's just fine with me. Let's count our blessings. The "Fatal Attraction" actor is not capable of a bad performance. Oh, if every actor had his talent ... Michael is a gift.
Donald, Jr./Ivanka/Eric Trump/Donald Trump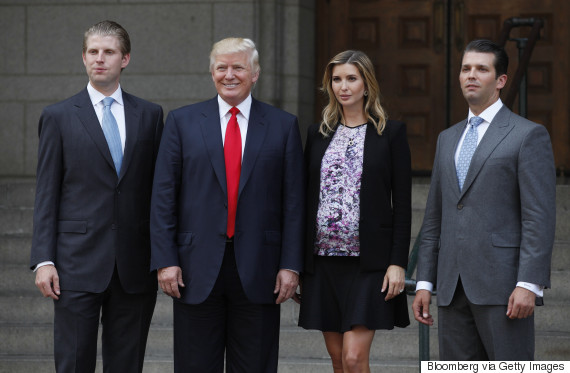 Forget politics for a moment. There is a Trump family dynasty going on here. Say what you will about Donald Trump, you can't deny that he knows a thing or two about raising competent, respectable children (three of whom are married, raising competent, respectable children). The Trumpster's philosophy raising his kids: "No drugs, no alcohol, no cigarettes," seems to have paid off. Donald, Jr., 37, Ivanka, 33, and Eric, 31, may have become high-ranked executives in the Trump organization right out of college, and earned their way into the board room on "Celebrity Apprentice," but they have proven to be masterful business executives who roll up their sleeves and work hard (carrying on the family business). Not one of DT's five children -- including Tiffany, 21, and Barron, 9 -- have ever been in the headlines displaying awkward, lurid behavior. The family dynasty marches on.
Gwyneth Paltrow/Blythe Danner and Bruce Paltrow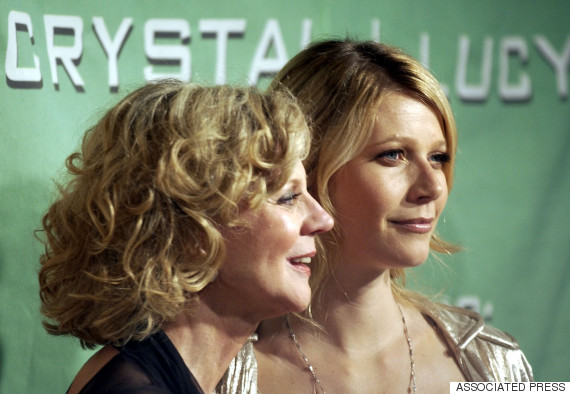 If you become an actress when your mother and father are show business legends, does that help? Only if your name is Gwyneth Paltrow... and you're extremely talented enough to keep the acting career going beyond two or three lucky breaks. The "Shakespeare In Love" actress' parents, Emmy and Tony-Award winner Blythe Danner and producer/director Bruce Paltrow, obviously knew all the right people. The "Iron Man" actress got her first lucky break when she scored her initial role at the tender age of 17 when she was cast in the TV film, "High," directed by her father. I think it's safe to say the payoff here is: Academy Award-winning actress. That's better than lucky. That's good. 'Nuff said.
Rob Reiner/Carl Reiner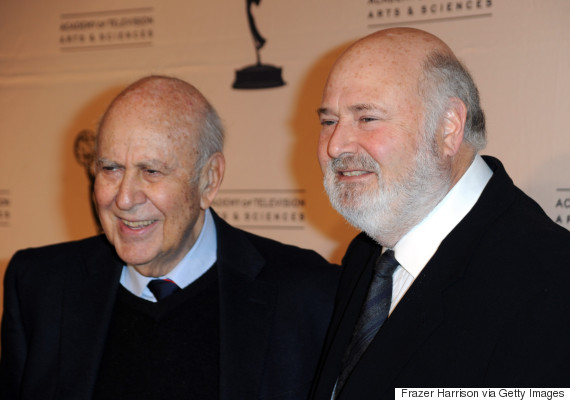 What would we do without our beloved comedian Carl Reiner? Let's not even think how much laughter we would have missed if the creator of "The Dick Van Dyke Show" had chosen plumbing as his life's work instead of comedy (not that there's anything wrong with being a plumber ... I just don't know too many funny plumbers). Carl's son, Rob, knows a thing or two about making people laugh out loud also. Think Meathead on "All In The Family." Also, think about THAT orgasm scene that RR directed in "When Harry Met Sally." (If you haven't seen it, check it out here.) If Carl had anything at all to do with his son's journey into the show business arena, let's all thank him right now. Thank you, Carl!!! Nice work!
Ben Stiller/Anne Meara and Jerry Stiller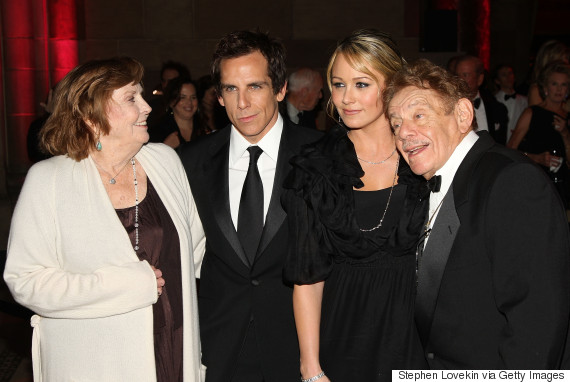 If your mother and father had one of the most successful stand-up comedy careers of all time, wouldn't you think that some of that talent would rub off? The late Anne Meara and her husband Jerry Stiller enjoyed great success as the comedy team, Stiller and Meara, making frequent appearances on "The Ed Sullivan Show" back in the '60s and '70s, not to mention their many appearances on television sitcoms (Stiller in "Seinfeld;" Meara in "Archie Bunker's Place" ... among many others). So Ben Stiller, 49, had it coming. How could he not pursue a career in comedy? At age 9, the "Something About Mary" actor made his acting debut as a guest on his mother's short-lived television series, "Kate McShane." Over the years, lucky for us, his body of work has grown by leaps and bounds.
Earlier on Huff/Post50:
PHOTO GALLERY
Late Blooming Celebrities