"I intend to live forever, or die trying." ... Groucho Marx
Jonathan Winters was not afraid to die. I know this because he told me so. His sense of humor was alive and well in 2012 when he decided what he wanted his "tombstone" to be when his time on this earth was up. "I'd like a marker," he told me, "maybe back in Dayton -- a parking meter that says: 'Expired.'... And then for a quarter, I'd talk to you." Sadly, we lost him on April 11, 2013 at the age of 87. (I've got to grab a bunch of quarters and pay him a visit.)
So, here we are at the end of another calendar year -- 2014. When December rolls around, we tend to reflect on who we've lost in our own personal lives as well as those bigger-than-life mortals we affectionately call: celebrities.
HuffPost/50 is acknowledging those celebs in our own peer group -- post 50 -- who left us this year. In tribute, we thought we would pick out a quote from each one that might elicit a laugh, a tear, a fond memory and/or a reason to never forget why their lives and legacies touched our hearts.
Juanita Moore (99) -- Oscar nominated actress for her role in "Imitation of Life." -- Passed away on Jan. 1, 2014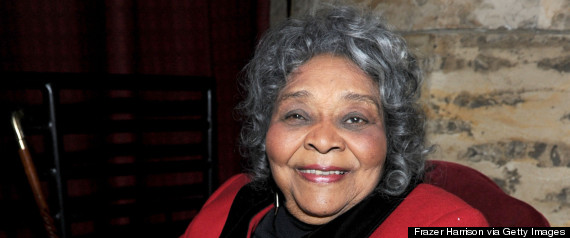 "The Oscar prestige was fine, but I worked more before I was nominated. Casting directors think an Oscar nominee is suddenly in another category. They couldn't possibly ask you to do one or two days' work."
Phil Everly (74) -- Singer who was one half of The Everly Brothers ("Bye, Bye Love") -- Passed away on Jan. 3, 2014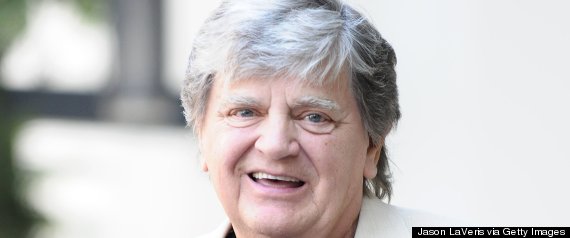 "Don and I are infamous for our split, but we're closer than most brothers. Harmony singing requires that you enlarge yourself, not use any kind of suppression. Harmony is the ultimate love."
Russell Johnson (89) -- Prof. Roy Hinkley, "Gilligan's Island" -- Passed away on Jan. 16, 2014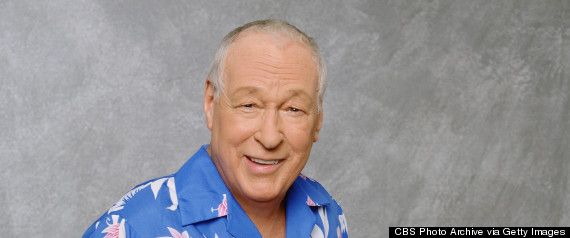 "I was at a speaking engagement for MIT... and I said, 'The Professor has all sorts of degrees, including one from this very institution [MIT]! And that's why I can make a radio out of a coconut, and not fix a hole in a boat!'"
Dave Madden (82) -- Actor, ("The Partridge Family") -- Passed away on Jan. 16, 2014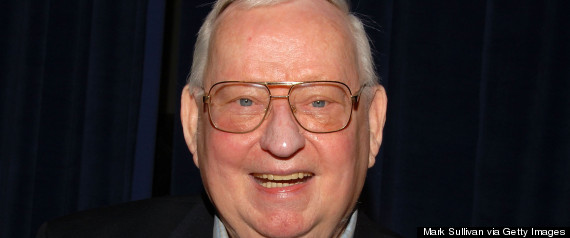 "I found fame to be somewhat of a prison. The more famous you were, the smaller the cell that you had to live in."
Ruth Duccini (95) -- Actress, "The last surviving female performer/Munchkin from the 1939 film "The Wizard of Oz")" -- Passed away on Jan. 16, 2014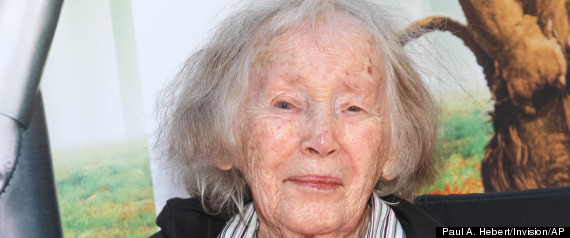 "The one thing that I'm most proud of, during the Second World War, I worked on airplanes in a defense plant. I was a Rosie the Riveter. I'm really proud of that."
Pete Seeger (94) -- Folk singer and activist ("Where Have All the Flowers Gone?") -- Passed away on Jan. 27, 2014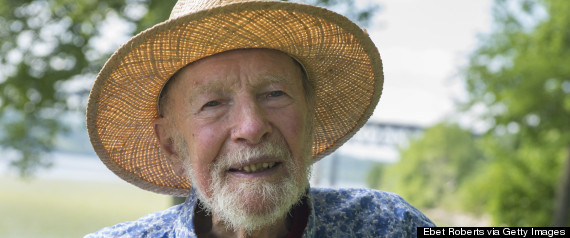 "Do you know the difference between education and experience? Education is when you read the fine print; experience is what you get when you don't. "
Shirley Temple (85) -- The most famous child actress of all time ("Curley Top"); U.S. Ambassador to Ghana and Czechoslovakia -- Passed away on Feb. 10, 2014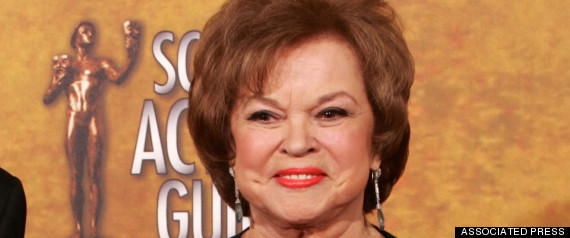 "I stopped believing in Santa Claus when I was six. Mother took me to see him in a department store and he asked for my autograph."
Sid Caesar (91) -- Comedian ("Your Show of Shows"), Film Actor ( "It's a Mad, Mad, Mad, Mad World"), Writer - - Passed away on Feb. 12, 2014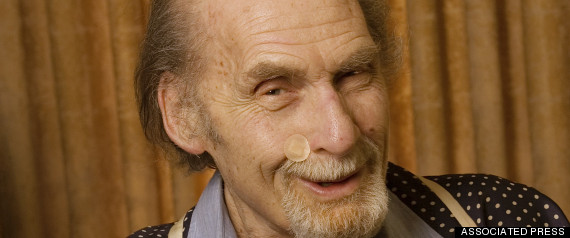 "The trouble with telling a good story is that it invariably reminds the other fellow of a dull one."
Ralph Waite (85) -- Actor (John Walton, Sr., "The Waltons) -- Passed away on Feb. 13, 2014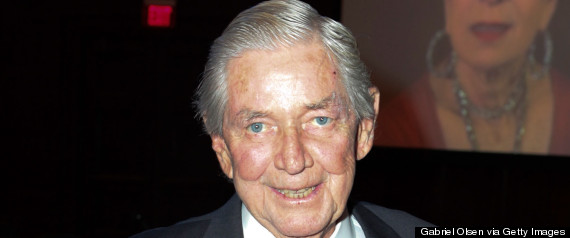 "You only mature when you face problems you can't deal with."
Harold Ramis (69) -- Actor, writer, director (Egon Spengler in "Ghostbusters") -- Passed away on Feb 24, 2014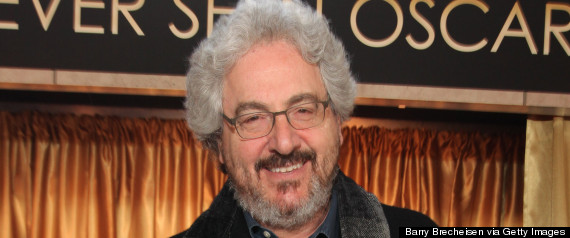 "You can't not have feelings about country clubs, whichever side you're on."
David Brenner (78) -- Stand-up comedian, actor, author (One of the pioneers of observational comedy) -- Passed away on March 15, 2014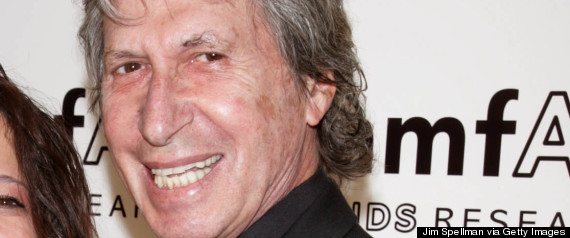 "A vegetarian is a person who won't eat anything that can have children."
John Pinette (50) -- Stand-Up Comedian -- Passed away on April 5, 2014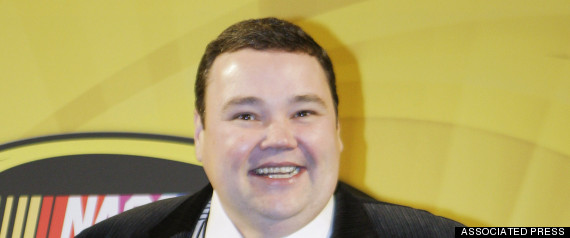 [Discussing one of his nutritionist's advice] "She wanted me to have salad as the food! No! Salad isn't food. Salad comes with the food. Salad is a promissory note that something good is going to happen... and I should just wait right here."
Mickey Rooney (93) -- Actor on radio, television, film ("Andy Hardy") and Broadway ("Sugar Babies") -- Passed away on April 6, 2014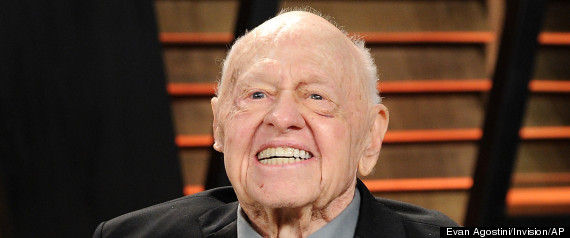 "I'm the only man in the world with a marriage license made out to whom it may concern." (He was married eight times.)
James Brian Hellwig (54) -- The Ultimate Warrior...Wrestler -- Passed away on April 8, 2014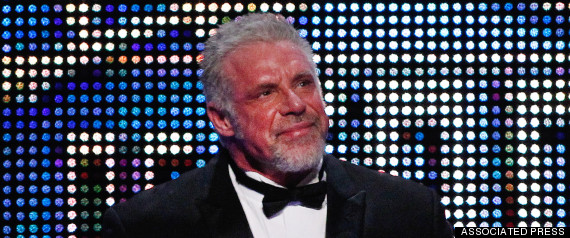 "No WWE talent becomes a legend on their own. Every man's heart one day beats its final beat. His lungs breathe their final breath. And if what that man did in his life makes the blood pulse through the body of others and makes them believe deeper in something larger than life then his essence, his spirit, will be immortalized." (Quote from a speech he made during his induction into the WWE Hall of Fame, three days before his death.)
Bob Hoskins (71) -- Actor, ("Who Framed Roger Rabbit") -- Passed away on April 29, 2014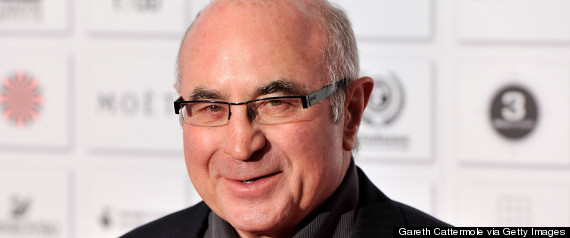 "I've played so many historical characters because most horrible dictators are short, fat, middle-aged men."
Maya Angelou (86) -- Author ("I Know Why the Caged Bird Sings"), poet, civil right activist, professor, dancer, actress -- Passed away on May 28, 2014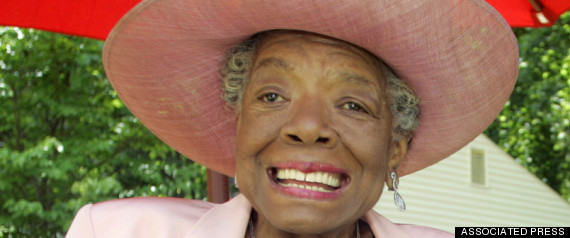 "I've learned that people will forget what you said, people will forget what you did, but people will never forget how you made them feel."
Ann B. Davis (88) -- Actress best know for her role of Alice on "The Brady Bunch." -- Passed away on June 1, 2014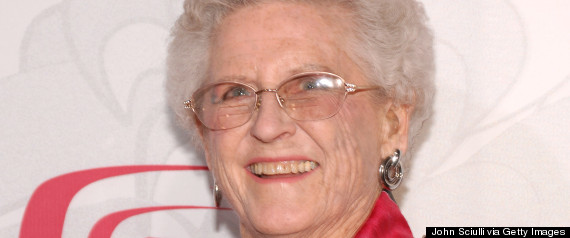 "I'm convinced we all have a God-shaped space in us, and until we fill that space with God, we'll never know what it is to be whole."
Ruby Dee (91) -- Actress ("A Rasin in the Sun") playwright, activist, journalist, screenwriter -- Passed away on June 11, 2014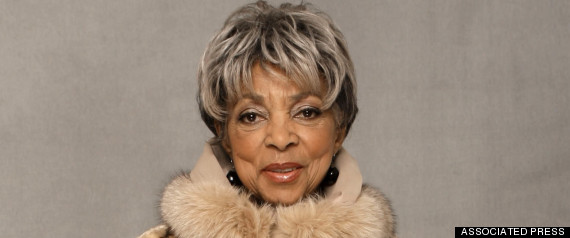 "God, make me so uncomfortable that I will do the very thing I fear."
Casey Kasem (82) -- Disc Jockey (American Top 40), radio personality, voice of Shaggy in the "Scooby-Doo" franchise. -- Passed away on June 15, 2014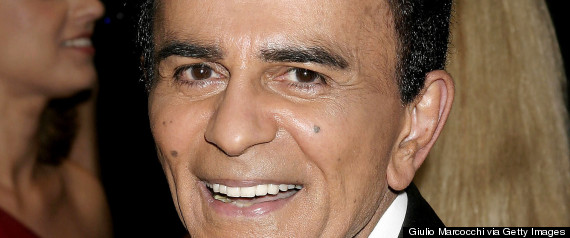 "Keep your feet on the ground and keep reaching for the stars."
Eli Wallach (98) -- Film actor ("The, Good the Bad and the Ugly"), television and stage actor -- Passed away on June 24, 2014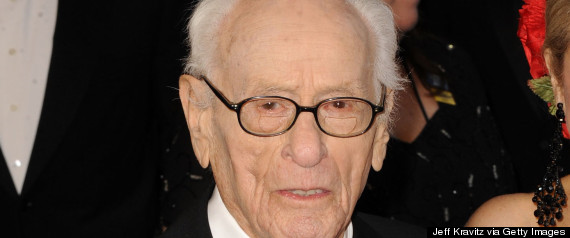 "Having the critics praise you is like having the hangman say you've got a pretty neck."
Meshach Taylor (67 ) -- Actor, (Anthony Bouvier on the CBS sitcom "Designing Women") -- Passed away on June 28, 2014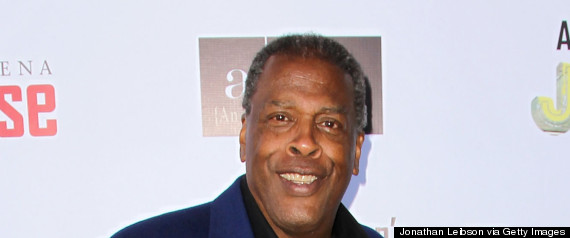 (On his role in "Designing Women")... "I have to be true to myself and not step out on the stage thinking I represent a whole race of people. That's too much responsibility. I just play this character and hope some people can relate to him because of the universality of his feelings that go beyond the racial thing."
Tommy Ramone (65) -- The original drummer for the Ramones --July 11, 2014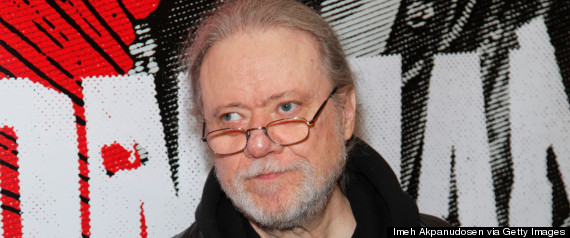 "Even from the very beginning, the type of fans the Ramones generated were the kind of people who wound up running industry, who became professors and scientists. Our staunchest fans were always a little bit more on the outside, the type of people who didn't fit in with society. And once these people start running things, I think they started to inform the general public - 'Hey, by the way, the Ramones started it all.' That's when the general population started becoming aware of how special the Ramones were."
Elaine Stritch (89) -- Broadway actress and singer -- Passed away on July 17, 2014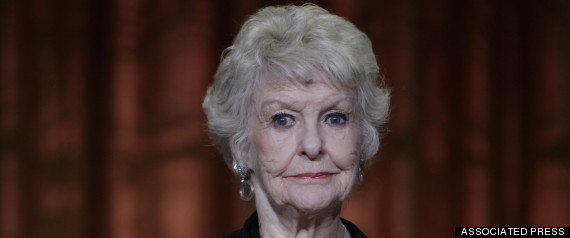 "I could have made a lot of money doing 'Golden Girls,' and I would have been good. But the image of it! And for me to work with Betty White every day would be like taking cyanide."
James Garner (86) -- Film and television actor ("Maverick," "The Rockford Files") -- Passed away on July 19, 2014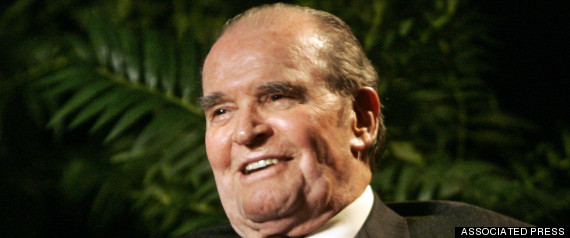 "Marriage is like the Army; everyone complains, but you'd be surprised at the large number of people who re-enlist." (Garner died a month before his 58th wedding anniversary.)
Robin Williams (63) -- Comedian and actor ("Mork and Mindy," "Mrs. Doubtfire") -- Passed away on Aug. 11, 2014 (It was hard to pick just one quote so we picked four.)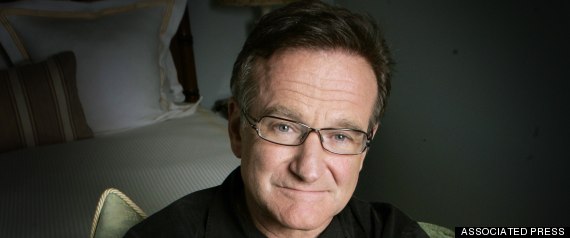 "People think they know you. They expect you to be literally like you are on TV or in the movies, bouncing off the walls. A woman in an airport once said to me, 'Be zany!' People always want zany, goofy sh-t from me. It takes a lot of energy to do that. If you do that all the time, you'll burn out."
"In England, if you commit a crime, the police don't have a gun and you don't have a gun. If you commit a crime, the police will say, "Stop, or I'll say stop again."'
"Death is nature's way of saying, 'Your table is ready.'"
"Do you think Adam said to Eve, 'Back up, I don't know how big this gets."'
Lauren Bacall (89) -- Film ("The Mirror Has Two Faces") and Broadway ("Woman of the Year") actress -- Passed away on Aug. 12, 2014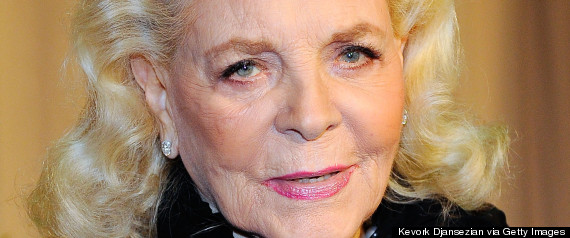 "Here is a test to find out whether your mission in life is complete. If you're alive, it isn't."
Joan Rivers (80) -- Comedienne, actress, television host ("Fashion Police); producer, writer -- Passed away on Sept. 4, 2014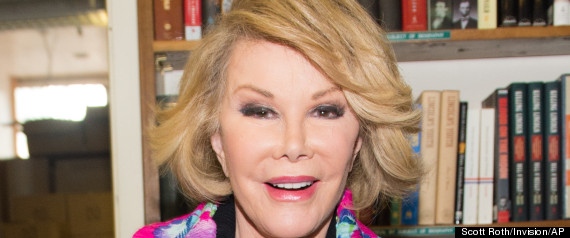 "People say that money is not the key to happiness, but I always figured if you have enough money, you can have a key made."
Oscar de le Renta (82) -- Fashion Designer -- Passed away on Oct. 20, 3104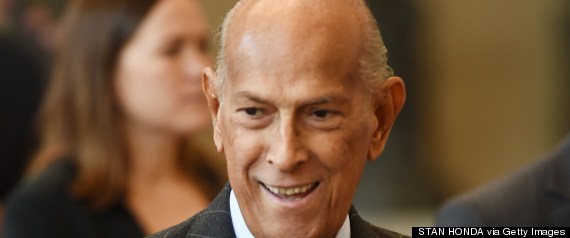 "I always say: 'To be well dressed you must be well naked.'"

Mike Nichols (83) --Comedian, (Nichols and May); actor, film ("Who's Afraid of Virginia Woolf?," "Silkwood") and Broadway director ("Barefoot in the Park") -- Passed away on Nov. 19, 2014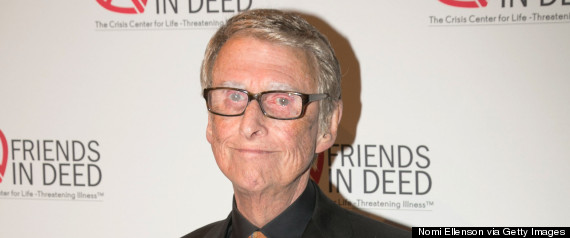 "When I was 17, for my first job, I worked at the midtown Howard Johnson's. A customer asked me what our ice-cream flavor of the week was, which was a dumb question, because there was a huge banner showing that it was maple. So I told him that it was chicken. The customer laughed, but the manager fired me immediately. They were bastards there."
Mary Ann Mobley (75) -- Miss America 1959, Actress ("Girl Happy") -- Passed away on Dec. 9, 2014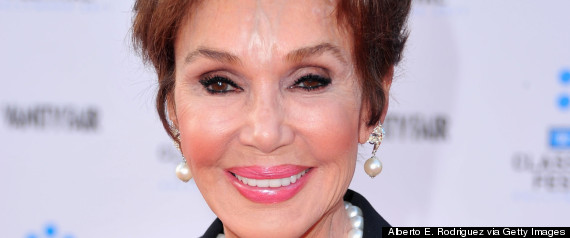 "I grew up in the church and I feel very strongly about it."
Earlier on Huff/Post50:
PHOTO GALLERY
10 Surprising Celebrity Names