Baby boomers know the drill. When we were growing up, our mothers were our rock and the soft shoulder we could nestle up to when our spirits were low or our fever was high. It was a way of life for most of us back in the '50s, '60s, '70s, and even beyond -- for the milk and cookies to be waiting for us when we came home from a hard day at school. And when the flu made us miserable, mom always had the aspirin and warm hugs, not to mention the tender loving care that went along with the yucky medicine we had to swallow or that dreadful penicillin shot. And sometimes she would bring home our favorite comic books when she went out to pick up our prescription: Archie, Betty and Veronica, Little Lulu, Superman and, well, fill in the blanks for your favorite.
Our "moms" began showing up on up on television in the early '50s when Harriet Nelson ("The Adventures of Ozzie and Harriet") and Margaret Anderson ("Father Knows Best") took center stage inside that small box inside our living rooms. Then there was June Cleaver, Donna Stone, Lucy Ricardo, Edith Bunker, Marion Cunningham, Claire Huxtable, and Norma Arnold.
What do they all have in common and why do we miss them so? Nostalgia! Let's take a look at... the way we were.
Harriet Nelson ("The Adventures of Ozzie and Harriet," Ozzie & Harriet Nelson) -- ABC, 1952 -- 1966 (It is the longest-running live-action sitcom in US television history.) The running joke over the years is: What did Ozzie Nelson do for a living? Did we ever know? We knew what Harriet did. She was a mom. She was always calm. She was always wearing a dress. She held court with young Ricky and David when things got out of hand (like when Ricky stole David's cookie). She loved Ozzie and she never -- I mean never -- raised her voice to her family. Calm, cool, collected. Always. We want her spirit to live on forever. RIP Harriet Nelson!
Lucy Ricardo ("I Love Lucy," Lucille Ball & Desi Arnaz) -- CBS 1951 -- 1957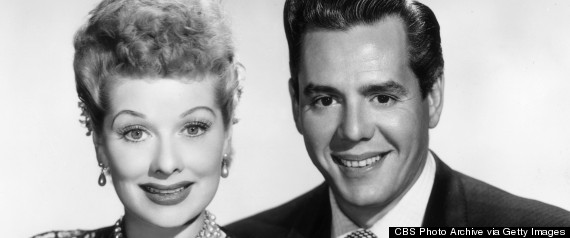 "Lucy! You got some splainin' to do!" Okay, the truth is Lucy Ricardo was probably never the prototype for real mothers in the '50s, but sometimes we wished our moms had that spunk and access to those famous people she and Ricky hung out with from time to time. We loved her because she made us laugh out loud, she cried a little louder than our own moms and she let Little Ricky play his drums in the house (he must have practiced somewhere). We do, indeed, love Lucy (and miss her so). RIP Lucy Ricardo/Lucille Ball!
Margaret Anderson ("Father Knows Best," Jane Wyatt & Robert Young) -- CBS/NBC 1954 -- 1960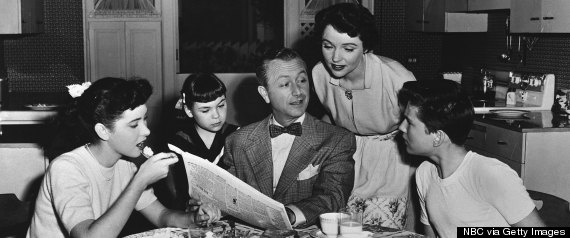 The show could have been called "Mother Knows Best" (she reeked of common sense) but that wasn't the MO for what moms stood for back in the day. Robert Young, who played Jim Anderson, was the father who was the voice of reason to Betty (Elinor Donahue), Bud (Billy Gray) and Kathy "Kitten" (Lauren Chapin), but it was Margaret who tied up the loose ends with her warm smile and perfect posture. She was the Loretta Young of mothers. (Can't you just see her walk through the front door, make one full circle, smile and say, 'Welcome.') RIP Margaret Anderson/Jane Wyatt!
June Cleaver ("Leave It To Beaver," Barbara Billingsley, Hugh Beaumont, Tony Dow and Jerry Mathers as The Beaver) CBS/ABC 1957 -- 1963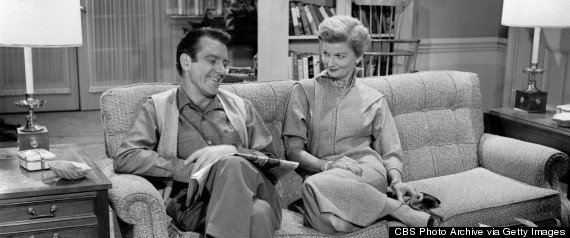 June Cleaver was the perfect mother. She wore pearls. I loved it when pubescent boys were still naïve. Thank you Theodore 'Beaver' Cleaver! And, older brother, Wally, who seemed to know how to push the Beaver's buttons in such a polite way, always respected his mother, and was never afraid to say "I'm sorry." By the way, it may have been mama June (sorry!) -- she must hold the record for the most number of times anyone should wear a pearl necklace in the daytime -- who made the first real fashion statement. (She wore pearl necklaces in almost every scene, even when gardening.) Ward Cleaver who "dispensed parental justice tempered with understanding," sometimes deferred to his say-at-home wife who always remained calm even in the face of the malicious schemes of troublemaker Eddie Haskell. (I hope those pearls are somewhere in the Smithsonian! We love those pearls! Maybe that's where the term "pearls of wisdom" came into play.) RIP June Cleaver/Barbara Billingsley!
Donna Stone ("The Donna Reed Show," Donna Reed & Carl Betz) ABC 1958 -- 1966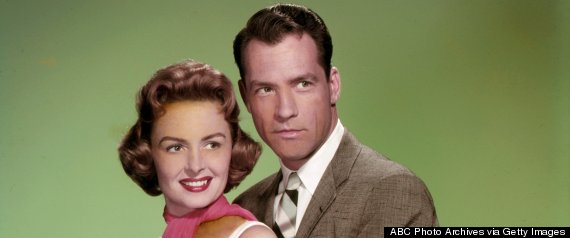 Donna Stone was the best mother ever to those cute teens Jeff (Paul Peterson) and Mary (Shelley Fabares). As an upper-middle-class housewife to pediatrician, Alex (Carl Betz), in the late '50s/early '60s she held down the fort wearing heels, pearls, and cotton dresses even while doing housework. Seriously. Maybe it was the heels. Maybe it was the pearls. Maybe it was the cotton dresses. It just worked. Or, maybe it was the wistful way she smiled or her delicate, soft voice when she welcomed her family as they came home from school or work. We just wanted her to be happy. And so, she was. RIP Donna Stone/Donna Reed!
Edith Bunker ("All In The Family," Carroll O'Connor & Jean Stapleton) CBS 1971 -- 1979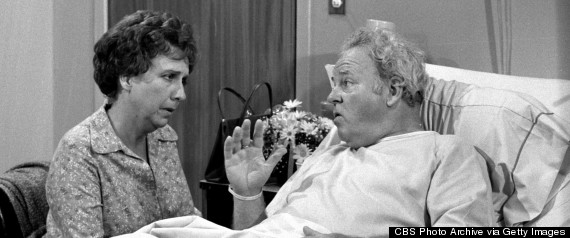 "Stifle it, Edith!" Archie Bunker would holler at his gregarious, timid housewife. Or, worse, he would call the woman he married, a dingbat. Never mind. Edith Bunker was -- as everyone knew -- a loving wife and mother who's naïveté was both charming and humorous. She once told daughter Gloria (Sally Struthers) that she believed in capital punishment, "as long as it ain't too severe." Edith's most enduring character trait was that she loved everyone she knew unconditionally, regardless of race, sexual preference, gender or religion... and was loyal to her "lovable" bigoted husband, Archie. That's just like a mother... acceptance - because that's who we are. RIP Edith Bunker/Jean Stapleton!
Marion Cunningham ("Happy Days," Tom Bosley & Marion Ross) -- ABC 1974 -- 1984 (Set in the late 50s/early 60s)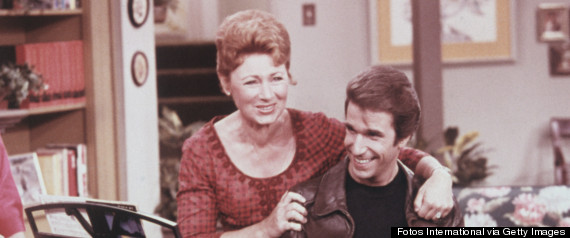 Marion Cunningham was the typical '50s/'60s housewife She was happy to be raising her teenage son, Richie (Ron Howard) and young daughter, Joanie (Erin Moran) in the house she would share with her husband, Howard (Tom Bosley) for a lifetime. Sometimes people never move. They move there when they get married, they die there. It's the house that will forever remain "home." That's the way it was, and that was just fine with Marion. We all know those wonderful families. Marion's mission in life was to live happily ever after in the land of "Happy Days." We just all wish we could adopt The Fonz (Henry Winkler) because he was just so cool. We love you so much Marion Cunningham/Marion Ross. Don't ever change!
Clair Huxtable ("The Cosby Show," Bill Cosby & Phylicia Rashad) -- NBC 1984 -- 1992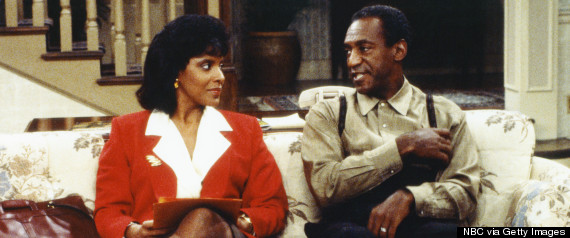 Thank you Clair Huxtable for bringing the working mom into the 20th Century with great style. There was never a debate about whether Clair should be a stay-at-home mom or a working mom (in our minds). She was smart, classy, an A+ mother who had an enormous amount of confidence and was never afraid to take charge when need be. Well, heck, let's just take a look at "28 Reasons Clair Huxtable is Perfection Embodied" via BuzzFeed. This says it all. You are everyone's role model Clair Huxtable/Phylicia Rashad!
Norma Arnold ("The Wonder Years," Alley Mills & Dan Lauria) ABC 1988 -- 1993 (Set in the Late 60s)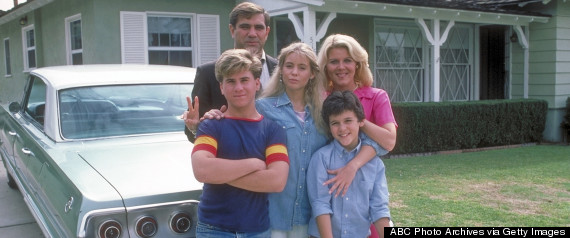 Norma Arnold, a soft-spoken mother with a heart of gold who may have had a back seat in the series -- which revolved around Kevin Arnold (Fred Savage) and his friends who were normal boys growing up -- but there was a big light in her soul. In the narration, (narrated by Daniel Stern) Kevin speaks: "She knew me better than anyone in the world. Which was, of course, the problem." Yep, that's what Norma Arnold was all about. Leverage. We all strive for that when it comes to raising our children. Keep on truckin' Norma Arnold/Alley Mills!
Honorable Mention:
Shirley Partridge/Shirley Jones ("The Partridge Family") ABC - 1970 - 1974
"Come on now and meet everybody."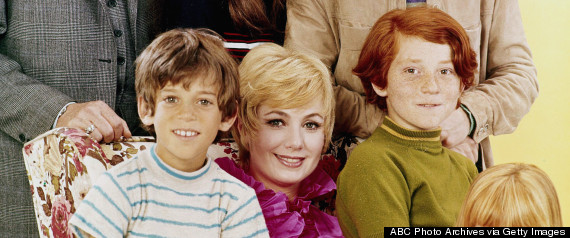 Florence Henderson/Carol Brady ("The Brady Bunch") ABC 1969 - 1974
"Here's the story of a lovely lady...."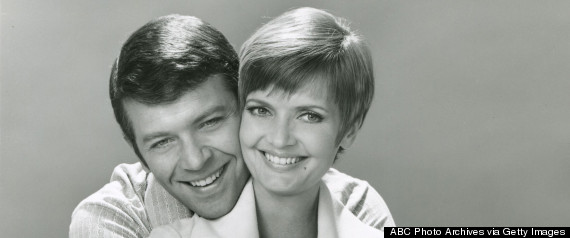 Earlier on Huff/Post50:
PHOTO GALLERY
Most Memorable Daytime TV Moments Ever