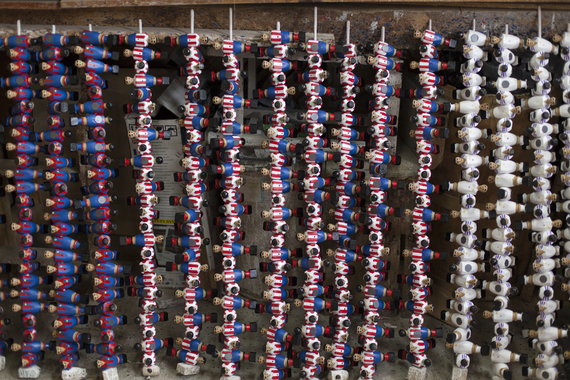 The Spanish economic crisis has gotten much international press over the last few years. We have seen the alarming and disproportionate figures of unemployment, foreclosures and evictions in the newspapers. Everywhere, we hear that the Spanish economy is drowning. The narrative is one of corruption, laziness, and discontent.
But what if we were to change that story, if we depicted a more colorful narrative to re-ignite the Spanish imagination? We would find stories of inspiration, not corruption. We would find hopeful and courageous entrepreneurs; stories of success and failure. Failures that become successes.
Stories like the one of Alfredo Poves and Miguel Bonet, two young Spanish heroes who have built four companies. They have created jobs, rescued other businesses, and revitalized urban spaces. Their first project was an art magazine, their latest an art cafe. With roots in the art world, they are promoting otherwise disenfranchised creatives. Through business, they are rescuing culture.
One of their companies, Alegria Industries, was born of the belief that Spain has unique and wonderful goods to offer the world. It was born to vindicate the 'made in Spain' ethos: showcasing national craftsmen, products, and industries. Alegria is more than a 'made in Spain' brand. It was created to inspire, with personal and national narratives woven along the way. Each product is rooted in national territory and has a story to tell. The traditional wooden foosball figurine is one of these products. This object is rooted in the collective Spanish imagination.
If you grew up in Spain, you might remember the memorable sight and sound of afternoon foosball games at the bar across the street. You might remember the sound and smell of the painted wooden figurines hitting the miniature solid wooden foosball, the screaming of the players and the cheers of the audience, as if a real team were playing a game of 'fútbol' inside the bar.
The protagonists behind this game are two older men, Don Justo and Don Manuel, who have handcrafted and painted these figurines for over 40 years. The figurines are now considered relics. When the economic crisis hit, this old school business hit a standstill. Bar owners were no longer replacing wooden figurines, and were instead buying cheaper imported ones, made of plastic or rubber.
With incredible resourcefulness, creativity, and a healthy hint of nostalgia, young entrepreneurs Alfredo and Miguel came on board to rescue their predecessors, Don Justo and Don Manuel. Through Alegria Industries, Alfredo and Miguel re-branded and brought back to life these nostalgic figurines. They started working with the two craftsmen to re-brand their product. Instead of selling the figurines as foosball players, they began to sell them as magnets painted in the colors of the Spanish national soccer team. These two young entrepreneurs re-envisioned the traditional toy and carved a market for it in a crumbling economy.
Alfredo and Miguel are only two of many. Other Spanish youth are launching businesses, with few resources, but plenty of dedication. Through sheer grit and creativity, young entrepreneurs like Alfredo and Miguel can revitalize the Spanish economy.
Let's revise the narrative, so these entrepreneurs no longer go unnoticed. Let's find the people doing good work and empower them to thrive.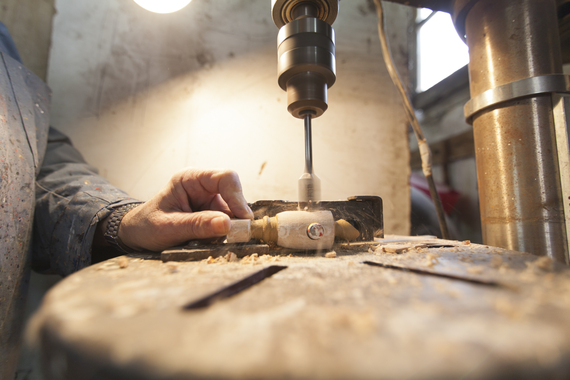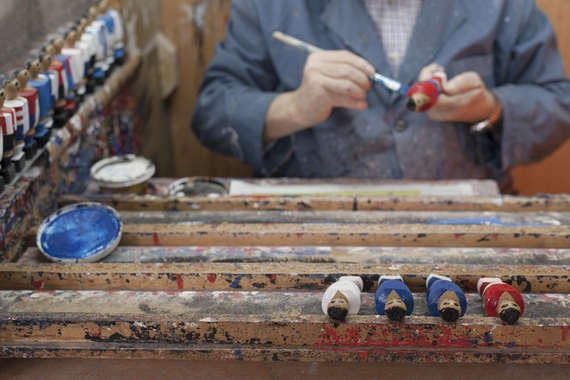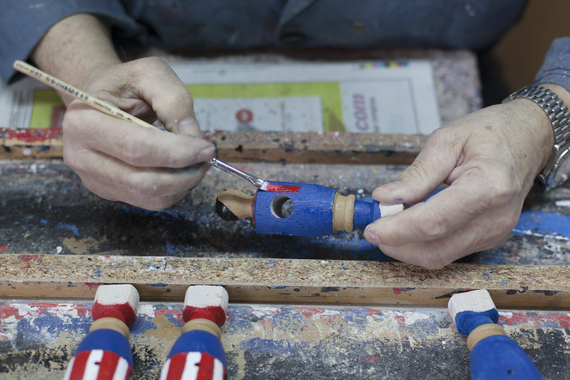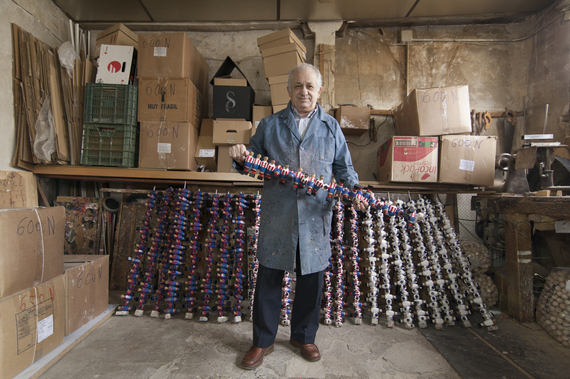 Photos by Fabio Cundines