My friends chose to lose, but I chose good health and good foods, which are grown here at what's lovingly called "The Ranch."
Choice reigns supreme at Rancho La Puerta, the 3,000-acre spa/resort 40 miles south of San Diego, in Tecate, Mexico. You can begin your day awakening in your spacious casita, which is a colorful brick and adobe hacienda that can sleep four people in two beds but usually sleeps two and features a kitchenette and spacious bedrooms and bathrooms.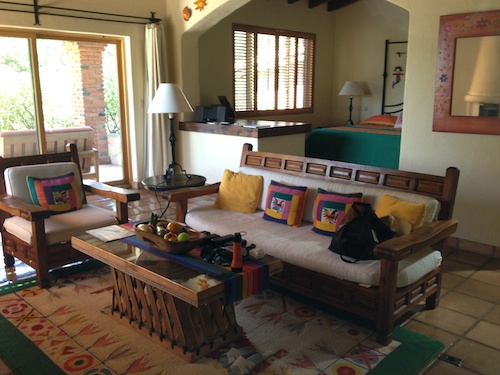 You feel like royalty here. Make some tea or coffee in your colorfully-decorated-with-handicrafts room and sit out on your large patio before you join some other hikers or walkers for anything from a 7-mile mountain hike to a gentle 1-mile meditation walk with veteran yoga teacher Phyllis guiding you to "kiss the mountain with your feet" or "walk until the mountain comes to you."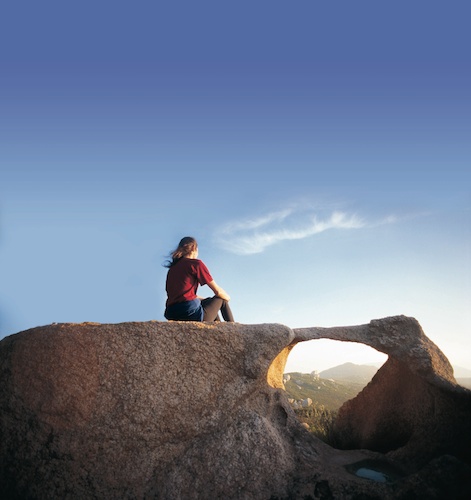 After a poolside breakfast of papaya, pineapple, and other fresh fruits, mueseli and other cereals and great oatmeal or omelettes and other healthy choices, head for yoga, men's circuit training, Pilates, meditation, stretch, landscape garden walk and nature talk with naturalist Rob Larson, tennis clinic with Marco, sculpt and strengthen with Mike, or a pool class with Margi.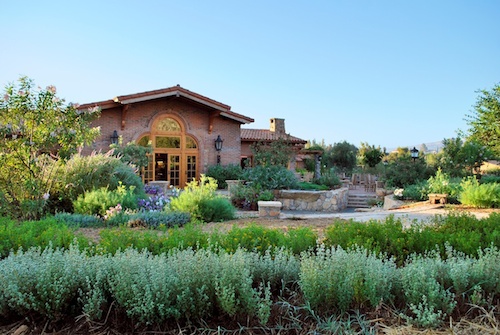 The venues for each class are superb: The exercise rooms are clean, beautiful, with big glass windows inviting the sumptuous nature outside in. Some even have fireplaces and stone walls with stunning doors and artistic touches such as wall paintings that amaze and inspire. All the classes are made enjoyable by top flight instructors headed by fitness director Nathan and visiting guest instructors like Pilates teacher Laura Gideon from Santa Monica Yoga. Personally, I never missed a dance class and had teachers Connie, Alessandro, Maya, and Yuichi, who is a legend there on graduation night when wine is served and everyone dances the night away! You can salsa, hip hop, Zumba, learn M.I.A., hula hoop, or even learn to drum!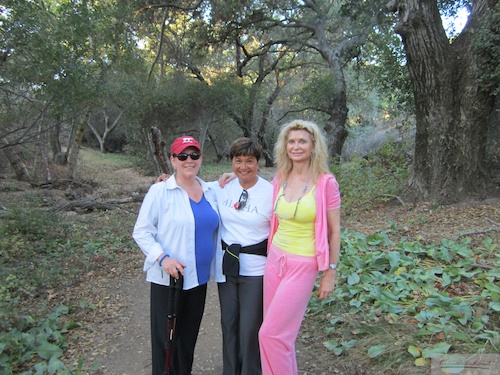 There is a heart and soul to Rancho La Puerta that has to be experienced. It has to do with their hospitality and desire to please and make sure that you are getting exactly what you want out of your stay. For instance, if none of the above classes excite you, there are also classes in the Bar Method, stretch and relax, foam roller (to ease out the kinks), sand volleyball, tri-core workout, and the list goes on. For those who want a break from the physical, there are water color, drawing, cooking, and sculpting classes. I am hooked on sculpting and missed other classes in order to sculpt a male torso and female bust. Their art studio is dreamy and you can sit outside and do your thing as taught by Jose Ignacio Castaneda, a fine arts sculptor, and his wife, Jennifer Brandt, who teaches the painting, drawing, and jewelry-making under what looks and feels like the Tuscan sun.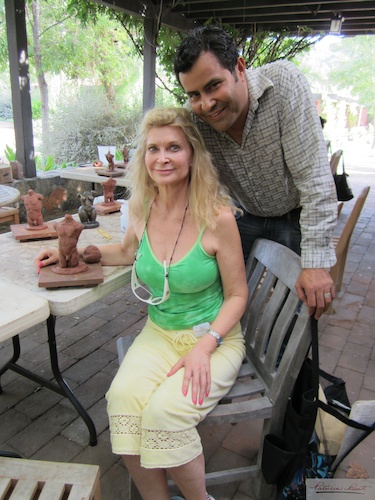 There are evening lectures, but that's when I had massage and read and didn't have the energy to move to hear about the history of Enron. I did, however, really enjoy a daytime lecture on the history of Mexico and Leslie McGuirk's talk on how people who try to hold you back ultimately cannot. You can also study Spanish in a progressive manner, and this is the first place I ever learned to formally study it, and I've been doing so ever since.

And the indigenous peoples have a fascinating and spiritual history here, and there is much to learn and explore depending on how far you want to take it. You might just want to experience their new Japanese facial, which is enough to take you to another dimension, or a Five Elements or Energy Balancing massage, which were both transformational, or simply sit and write haiku as I did while watching a spider:
Spider weaves her web.
Wind god comes and knocks it down.
Spider weaves her web. -- Patricia Rust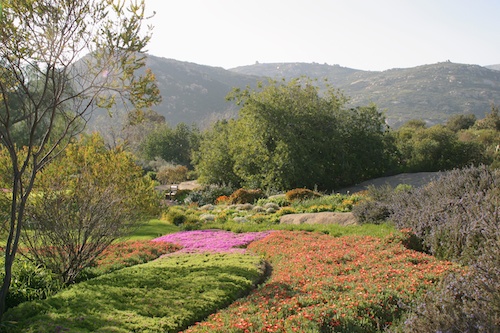 After the first day, the makeup is gone, after the second the jewelry and pretense, and by the third, you might find yourself feeding chickens. Take from "The Ranch" what you will. You will never be the same from this somewhat rustic but always transforming place. No one visits just once. Everyone returns. You will not want to say "Adios!" You may kiss a few pounds goodbye and choose to be a loser, but I'll leave that up to you! www.rancholapuerta.com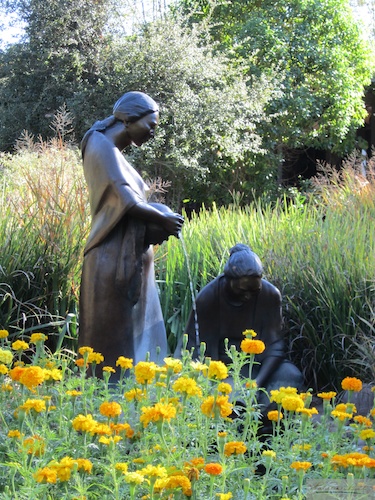 Discovery: Apifeni, a sensational spa line of clothes that flatter and function. www.apifeni.com Founder Danielle Dobin offers Shapewear technology, which makes you look really hot!
Aloha, and feel free to write me with your questions and comments!
Photos by Patricia Rust and friends at The Ranch
For more by Patricia Rust, click here.
For more on wisdom, click here.