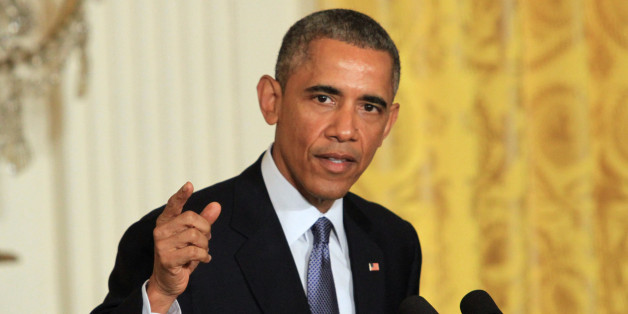 Each year, the American president convenes the U.S. Senate and House of Representatives, his cabinet, the Supreme Court, and the American public to report on the state of the union. The speech is forward looking and usually lays out the President's priorities for the upcoming year.

This year is different from the last few, though. When President Obama speaks on Tuesday, he will be addressing a Republican-led Congress. With 2016 just around the corner, both parties will be looking to make a bold statement. And both will be looking to avoid the dreaded label "Party of No."

Let me suggest one area where the two parties should easily find agreement: ending violence against women and girls. Truth is, if politicians can't agree that violence against women -- rape, domestic abuse, so-called "honor killings" -- should be eliminated, what can they agree on?

The World Health Organization reports that 35 percent of women around the globe will experience physical or sexual violence. That's more than 1 in every 3 women.

Congress will likely soon reintroduce the International Violence Against Women Act -- marking the bill's fifth introduction. This year, there is room for great optimism. In 2014, the bill garnered more bipartisan support than ever before.

The bill would cement the United States' commitment to rooting out gender-based violence. The U.S. government would codify the Office for Global Women's Issues at the State Department, whose job it is to ensure that women and girls are at the center of all United States' foreign policy. The bill would also require gender-based violence prevention and response integration into U.S. foreign assistance programs, and it would scale up programs that are proven to be effective in reducing and preventing violence against women.

Any member of Congress -- Republican or Democrat -- who considers him- or herself "pro-woman" should run as quickly as possible to be an original cosponsor for the bill. And then they should do all they can to see it passes this year.

Violence against women is one of the most urgent issues of our day, a fact that's recognized by American women and men, constituents and voters who want to see a stronger, better world. Last year alone, Women Thrive engaged tens of thousands of activists who urged American policymakers to tackle this issue.

Women around the globe also strive to break free from poverty, employment and economic barriers, obstacles to quality education, and so much more. All too often violence against women and girls exacerbates these problems. Promoting the kinds of smart policy that promotes safety and security for women and girls is about basic fairness and doing the right thing. And it's also about developing a more prosperous and sustainable global community for everyone, women and men.

In my 20-years-long career, I've learned that the key to success -- no matter the endeavor -- is to listen. The best international development initiatives start by listening to women and girls, and the most successful lawmakers are the ones who listen to their constituents.

The Republicans have announced that Iowa Senator Joni Ernst will deliver the party's post-State of the Union response. Will she set a tone of coming together to work on today's biggest issues? Senator Ernst, President Obama, and lawmakers on both sides of the aisle: listen to women and say yes to the International Violence Against Women Act.