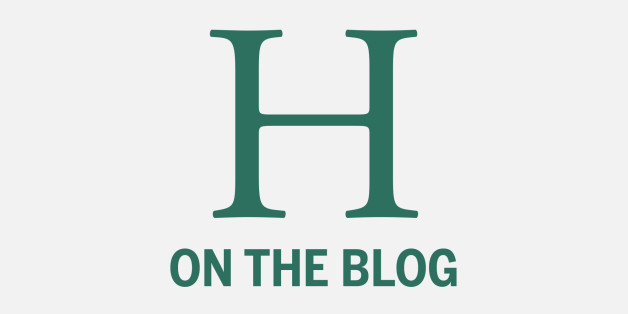 I push the button and the black steel door slides across its tracks, revealing morning traffic and fallen rusty flowers from the nearby flamboyant tree. Every morning it's the same as I start my 30-minute walk to the office where I work as a Kiva Fellow in Zimbabwe. Kiva.org is a microfinance website that allows people to lend as little as $25 to deserving borrowers around the world, including here in Zimbabwe.
Between the push of the button and the morning work rituals, my morning journey is lined with high walls. Zimbabwe is one of the poorest countries in the world, and those who are fortunate enough to have belongings they want to protect take security seriously.
Most of the walls are draped with razor wire or electric lines, or they are topped with sharp metal spikes or shards of glass that kaleidoscope in the sun. I cannot tell you the color or style or size or state of a single home along the way. I cannot describe to you the gardens in bloom or the children at play. I cannot share with you a single glimpse into the lives of the people who live along the way. I cannot tell you any of this. I cannot tell you any of this because of the walls.
* * *
Though she was previously in shadows and hidden from view among the huddle of women at her side, when time came for her introduction, she shot straight up from her chair near the back of the room and proclaimed:
Look at me!
I am strong!
I am fat!
Look at me, Patrick!
A burst of laughter erupted in the room. She then carried on with her declarations:
"By next year, I want to buy my own car. And I'm going to drive Patrick back to America!"
The women cheered, voicing their approval of their fellow woman's candor and confidence.
The 78 young women who represent districts and villages across Zimbabwe gather annually as alumni members and beneficiaries of Camfed, a Kiva Field Partner that focuses on the education of women and girls. All of these women have received financial support that helped them complete their secondary school education. Now, many are entrepreneurs and rising leaders within their communities. Some are mothers. And all of them are poised, bilingual and impossible to ignore.
During the opening session, the women stood to introduce themselves. They stated their names, their districts, and how Camfed and its network of alumni -- CAMA -- had affected their lives.
At their gathering, you will not find a single "victim" of poverty. It's not because they haven't experienced hunger and need, but because none of them could possibly identify with the notion of being a "victim."
There was noticeable heaviness -- an identifiable weight -- to their testimonials. But each found a way to lift the entire room with their parting remarks.
For three days, I watched and listened as this group of young girls convened around important issues involving their network of graduates, their communities, their families and their futures. I saw them celebrate each new day in song, hunker down for sometimes-intense deliberations, and then rise back into the clouds -- pulling me with them -- in a chorus as powerful as any cathedral could house.
I had been asked to present an hour-long training to the women on how to best leverage Kiva's loan program and how to take better photos for their loan profiles. Initially, I had made some simple modifications to an existing Power Point presentation I had been provided by Kiva at my fellowship training. But after meeting the group, I knew I needed to elevate my content to a much higher place. I'm so glad I did. That extra investment of time helped add some personal touches to my session and ultimately gave me an idea.
The day before, I was asked by Camfed to draft a brief profile of one of the young women who was a mother as part of a Mothering Sunday newsletter piece. As part of that project, I took a portrait of Dadirai and her daughter, Praise.
The photo turned out so beautifully, it made me want to try to capture an image from each of the women. From Thursday morning, and into Friday, I shot portraits of each of the 78 women.
By Friday afternoon, I had prints in-hand for each one ready to distribute prior to my departing for the airport for an afternoon flight. I knew I wouldn't have time to hand each photo out individually, so I improvised with a last-minute group activity to get the photos to their rightful owners.
Before I handed out the photos, I thanked the women for allowing me to take part in their annual gathering and for giving me a chance to get to know them.
Then, I told the girls I would give out the first photo to the woman whose picture was on the top of the stack. That woman would then deliver the next portrait below hers, and so on. I asked each woman to tell the one whose portrait she was presenting "You are magic!" as she handed over the photo.
For the next 20 minutes, I stood at the front of the room watching one girl after another hunt down the owner of the next portrait. Finally, I had to leave. I waved goodbye and left them to finish the gifting to one another.
* * *
The walk home always comes with the heat of the afternoon. By the time I'm within sight of the rusty red flowers, sweat is running down my neck and back, and the weight of my satchel is pressing a groove into the flesh of my shoulder.
When I turn the corner and make it to the minibus stop, I can see the gate and I push the button. The steel door moves, I enter, and it rumbles closed behind me.
Again, I am within walls. But still, now -- from outside, beyond whatever other cares may come, and to lift whichever ones arrive to rest upon me -- still, I can hear their voices.
And they are singing.
Please click through the slideshow to see a small selection of the portraits taken during my visit. To support other young women in Zimbabwe through Kiva and Camfed visit kiva.org today.
Cisco supports the Kiva Labs Initiative to help more people access loans for agriculture, water and sanitation, clean energy, higher education, health, and information and communication technology. For more information about Cisco's commitment to economic empowerment, please visit: http://csr.cisco.com/pages/economic-empowerment
PHOTO GALLERY
Kiva - Zimbabwe