I was walking through Hayes Valley on Friday afternoon at 2 pm when I saw a line of people snaking through Patricia's Green. As a New Yorker, I'm used to seeing people queue up for food. Whether it's Joe's Coffee, Soup Nazi soups, Shake Shack burgers, or Magnolia cupcakes, New Yorkers -- or at least some New Yorkers and plenty of tourists -- are willing to wait in line for the must-have food of the moment. Some of these crazes endure (Shake Shack) and some don't (Pinkberry).
I soon learned that the line in Hayes Valley was the product of a very clever guerrilla marketing effort by a new ice cream shop called Smitten Ice Cream. A lucky few locals received an e-mail blast inviting them to come by for a free ice cream by saying the secret password "Kelvin." The rest of us were at the right place at the right time.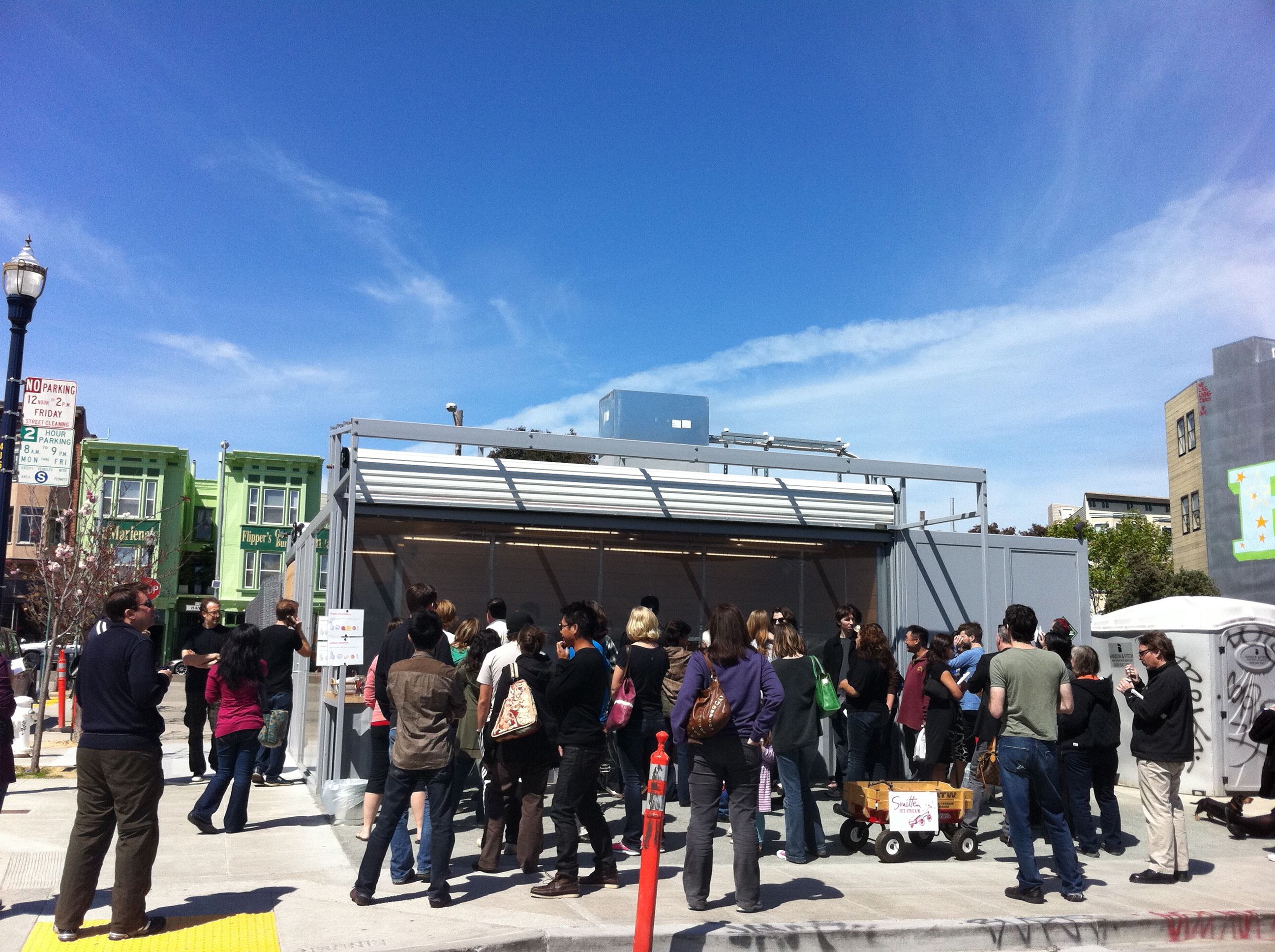 A Hungry Hipster Mob Descends on Smitten
Smitten is competing in a tough market. Unlike New York, where ice cream options are pretty limited, San Francisco is home to excellent shops such as Bi-Rite Creamery and Humphrey Slocombe.

Smitten's edge in the SF ice cream wars is two-fold. The first element is speed. Using a machine called Kelvin (hence the password for the giveaway) and some liquid nitrogen, the staff whips up batches of ice cream from scratch in just 60 seconds (see the kelvin in action in the picture on the right). The shop offers just a few flavors but its ingredients are fresh and there are no preservatives or additives. In essence, this is fast food for the organic set. Smitten's other secret weapon is its founder. According to the company's website, Robyn Sue Goldman spent two years researching and developing the kelvin machine. After she perfected her recipes, she then peddled her new creation in a Red Flyer wagon at food festivals. That's a great story that is helped by the fact that she is both charming and quite beautiful, as I learned when i saw her working the crowd of customers.
I tried both of the flavors on offer. The strawberry was creamy and extremely fresh tasting. The salted caramel -- something I've noticed that is a staple of SF ice cream shops -- was even better.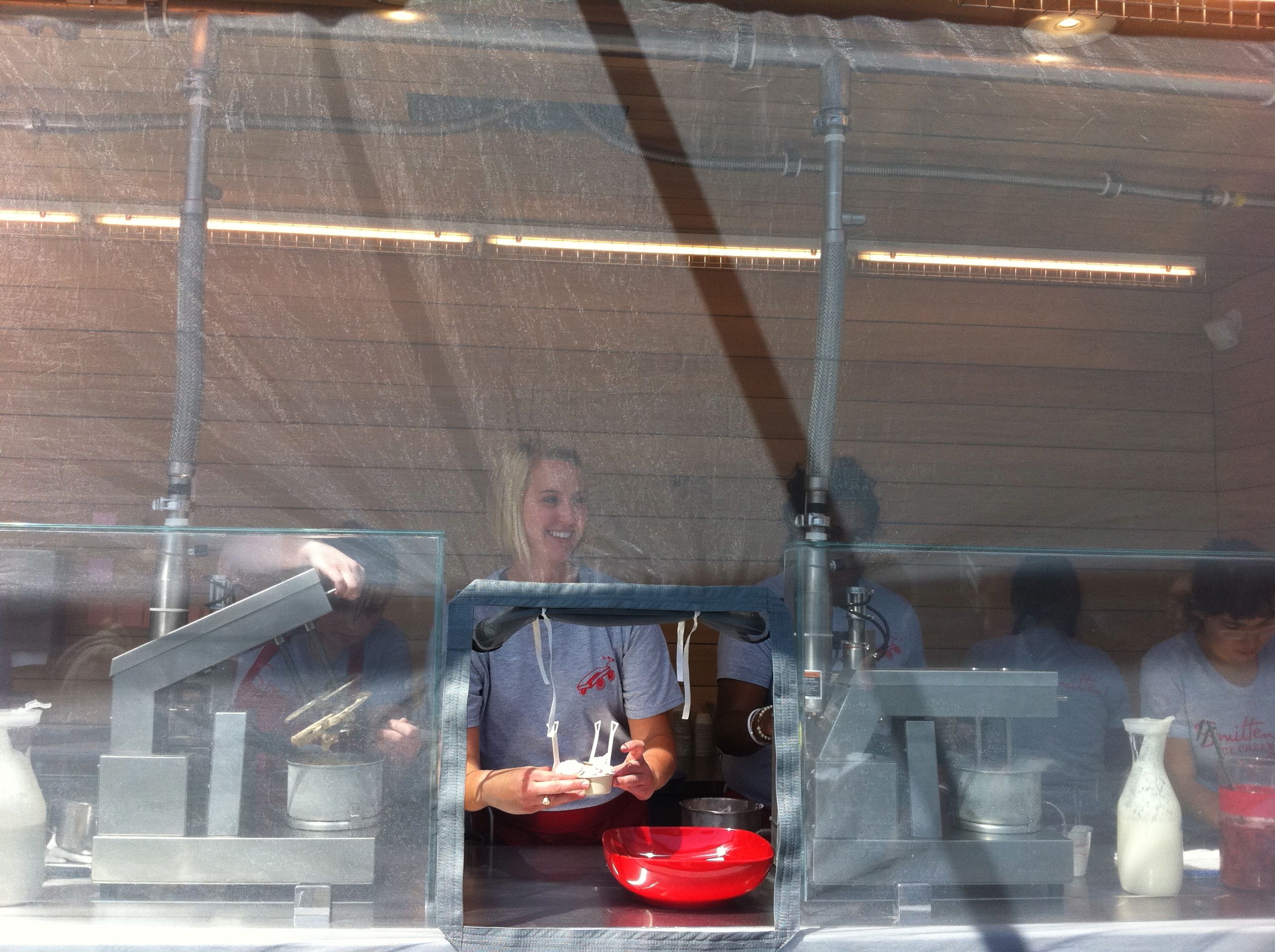 Free Ice Cream Makes Everyone Smile
The shop, which is build inside of two recycled shipping containers, is the kind of place that makes the SF food scene sui generis. Given the mobs circling the shop, I have a feeling Smitten will hold its own in a wonderfully crowded market. One request, Robyn Sue: bring Smitten to NYC.