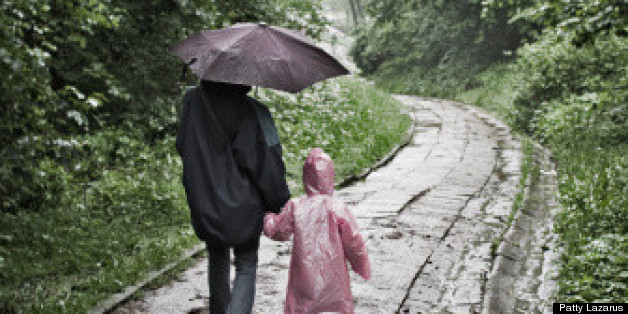 In honor of Mother's Day, I thought I might take a moment to talk about the person who was my inspiration and made the biggest difference in my life: my mother. I am only lucky enough to really see her in my dreams every so often now, but almost every day I vividly remember the effect she had on my life. Today, I'm writing about the day dreams I have about my mother and how her passing led me to write my new book March into my Heart: a Memoir of Mothers, Daughters, and Adoption.
My two sons were only two years and two months old when my mother died. I was a mess in so many ways before she died, but afterwards was truly painful. I knew her time was limited but when the end came, I was unprepared. Of course, my boys still expected the same cheerful mother to care for them morning, noon and night, and living through it was a nightmare. My grief was inconsolable, and hasn't faded much in 17 years.
I adopted my daughter seven years after cancer took my beloved mother from me. My mother and I were extremely close in my childhood and even more so as I grew into a woman. That relationship inspired me to adopt my daughter.
Today, my boys are fully grown and I wish they had known their grandmother. My daughter hears me talk about her frequently, especially because she has a remarkable resemblance to my mother in both appearance and disposition, despite being adopted. It pains me that my mother never really enjoyed her grandchildren and selfishly, it's even more heartbreaking that I can't share with her the joys my children bring me on a daily basis.
I resort to daydreaming about what we might have done together with my daughter. I know we would have held my daughter's hands together with the same warm, loving nature I clearly remember my grandmother and mother doing when I was growing up. I can hear how she would have responded when good things happen to my kids, as well as the struggles. I frequently day dream about her watching us negotiate chores, laughing with us at dinner, and cheering them on during matches, games and performances.
I watch my friends' mothers in complete jealousy as they partake in family vacations, birthdays and shopping for a prom dress. I am constantly reminded that family traditions would look and feel very different than if she had been here all these years. I frequently feel cheated that she was taken from me at such a critical time in my life, but I have to remind myself that I was also lucky to be given her strength, character and motivation as a mother. I strive to give that to my children every day, in the same way I remember her giving those jewels to me. I think of her when they are sad or disappointed and try to react accordingly. I imagine how she would respond when they truly act like teenagers and will do so again when they are adults making difficult decisions. She walked the fine line between being my mentor and being my friend. I keep her in my mind, and in my heart, every day.
To those who are still waiting for their own children, I hope that you have someone in your life, or in your memory, who set an example of how to be an exemplary parent. Parenting is difficult, even during the good times, and having a foundation for setting limits, reacting to crises, and just being organized will make the job much easier. Now that I have three children, all so different and wonderfully complicated, I realize how much my mother is helping me through it, even though she isn't here with me.
I regret not being able to provide my sons and daughter with a doting grandmother like I had; I know my mother would have done an incredibly good job of that. It makes me work that much harder at being the kind of mother I grew up with and giving them the love they need.
I wish I could do one last thing for my mother, especially on Mother's Day, which never would have occurred to me 17 years ago: thank her for giving me the love, skills and understanding to be the kind of parent I am. I'll just have to tell her in my dreams.
I hope others who have the dream of adopting will know that it can fill the void of a loved one and is worth waiting for. March into my Heart: A Memoir of Mothers, Daughters, and Adoption was written as a tribute to all the love my mother gave me and the inspiration I hope it provides to other mothers, and potential mothers, out there. Happy Mother's Day.