Success Spawns History Effacing Imitation
The world-renowned flagship store of Macy's at Herald Square -- backdrop to the namesake Thanksgiving Day parade since its advent 78 years ago -- is undergoing a $400 million interior renovation now rapidly unfolding in time for holiday 2012 shopping.
Countless throngs of tourists turn away disappointed every day from what has emerged as one of the great market contradictions in American retailing: Enlargement of a retail footprint as branding loss leader. Herald Square plants the retail seed for its many sister venues across a continent along with the kinds of online retail characterizing any successful retail operation in force around the globe today. It exemplifies Manhattan's preeminence as a real world interface to the virtual world of commerce which contributes evermore to a bank-ink bottom-line. The point-of-sale success or failure of the store per se yields to brand's overall sway.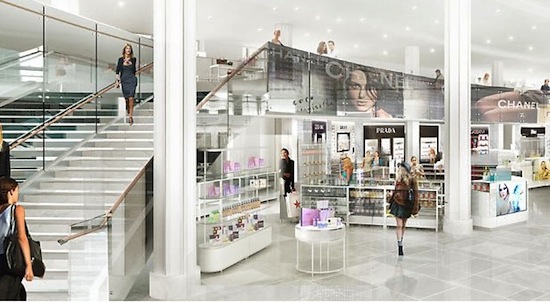 Why then do so few realize that one of the great surviving Art Deco interiors from the store's 1931 redo is being demolished for what in the end resembles the kind of sleek white minimalism now associated with the record-crushing worldwide commerce of the Apple Store?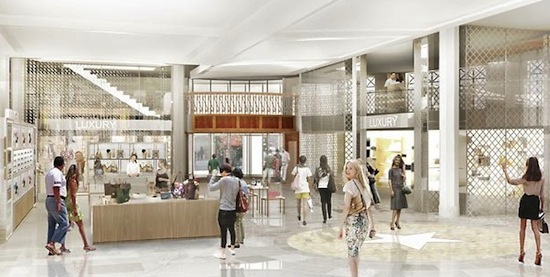 It is design imitation at its most cynically banal. It likely comes along just when a style trend probably nears the end of its fashionable course. And even at Apple, the Steve Jobs-shrouded hand of sleek minimalism has gladly accommodated the fabric of existing architectural fabric when it makes sense to do so as made so manifest with such restrained dignity at New York's Grand Central Terminal store. At Macy's instead a priceless sense of place yields to generic "where am I?" oblivion.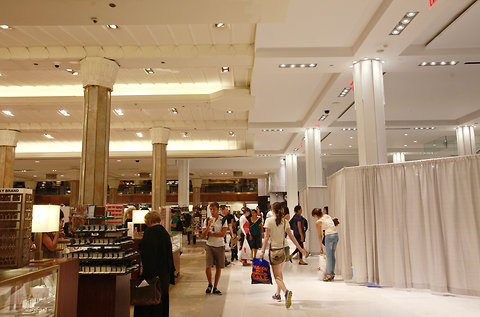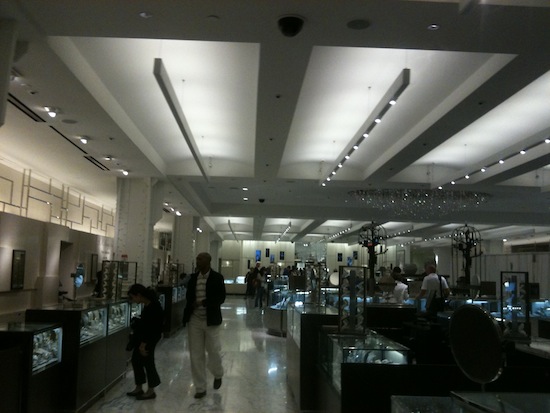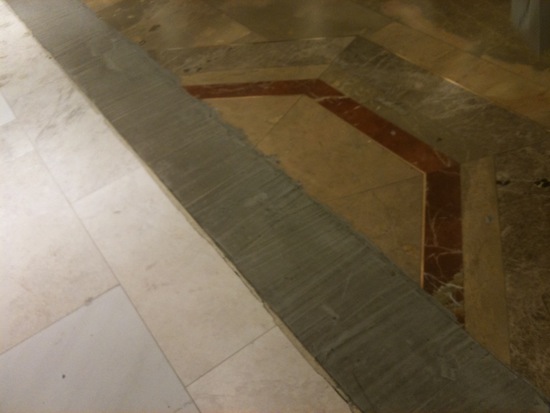 Preservation advocate and design expert, Theodore Grunewald, puts it best with his manifesto of "Apple Fatigue." It is surprising that Cupertino hasn't elected to sue for copyright infringement!
Such a stance does not preclude updates and change. On the contrary what makes enduring sense is to keep the beloved best of past design identity and enhance it with the kinds of new materials and technologies that together transcend the passage of time to marry landmark distinction with modern function. Macy's management is leaving the wooden escalators and facade but now gone are the marble clad columns, Art Deco ceiling and cove lights, and magnificent plaster work all of which could have been updated with ready verve in order to house the sequence of famous retail brand boutiques will soon define the formerly grand and soul-filling main floor.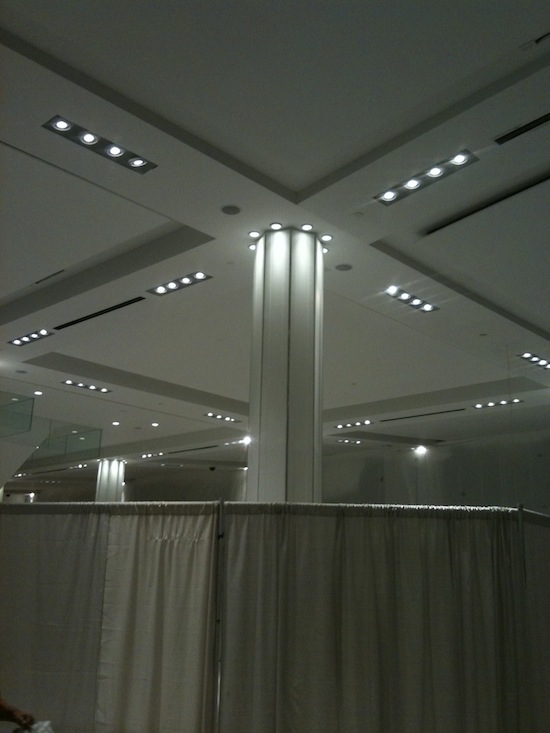 Make no mistake: this has been the company's prerogative. Of New York City's nearly 30,000 designated landmarks only a meager 114 -well under one percent -involve interiors due to the complexity of public intervention in private interest as distinct from exterior commonalities. This ratio is par for the American course as probably it should be. What counts here are owners who measure enlightened self-interest with enlightened stewardship of precious, marketable site-specific distinction.
The take-away is simple. Preserve what has stood the test of time while keeping it current especially when the alternative guarantees temporal doom. Apple needed a look; Macy's had one. In addition, the spirit of our times calls for such adaptive shift with its lower foot print upheaval even when just symbolic. What a needless shame. But what a lesson for future patrons of design excellence.
Paul Gunther
President
Institute of Classical Architecture & Art