The third TEDx Maui is coming on September 28, from 9 a.m. to 5:30 pm at the Castle Theater of the Maui Arts & Cultural Center in Kahului, Maui, HI. TED stands for technology, entertainment and design. The list of TEDx Maui entertainers is as diverse as our island paradise. They include Adaptations Dance Theater (ADT), Maui's only professional contemporary dance company, incidentally, in the interest of full disclosure, I am a board member of ADT. I wanted to reveal the relationship, prior to my preview of their work. Also on the E bill is Robert Cazimero, legendary award winning multi talented musical and dance artist, Daedelus, billed as the mad scientist of music, Taimane Gardner; ukulele virtuoso, and Rosy Kulhavy-Sutherland, King Kekaulike H.S. student humorist.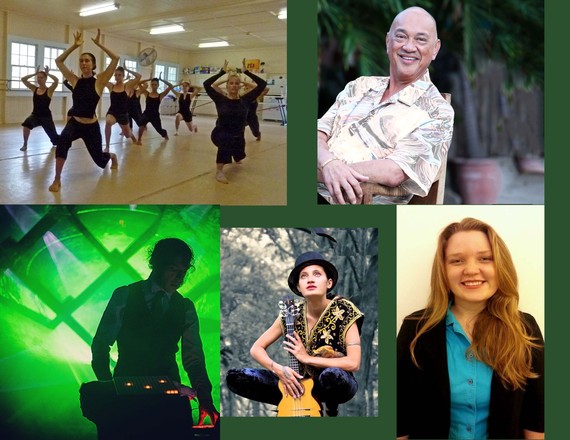 Photos by Paul Janes-Brown, Courtesy of Island Heritage Publishing & Mountain Apple Company, Ninjatune, Amber Crago, Rosie Kulhavy-Sutherland.
Adaptations will be presenting the world premiere of a piece choreographed by Amelia Nelson and Hallie Hunt Armato with original music by Toby Couture entitiled Hearken. The thing that is most unique about this was the process. The movement came before the music.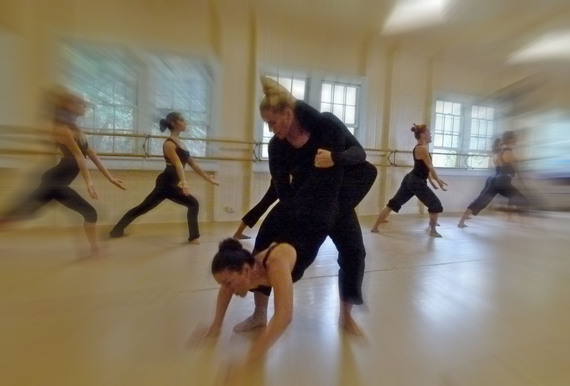 Photo By Paul Janes-Brown
Couture approached the project like scoring for a movie. He videoed the movement, went back to his studio and composed music. They went back and forth for several months until they had it down and everyone was satisfied with the product.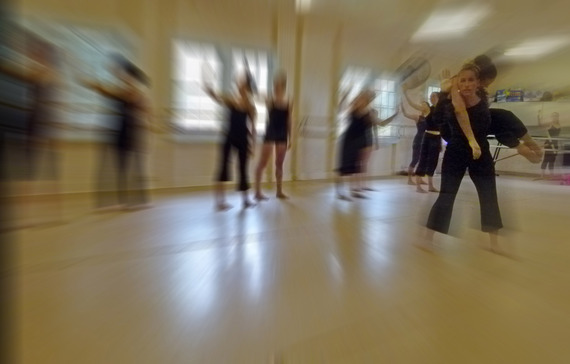 Photo by Paul Janes-Brown
ADT, like Mark Morris, prefers to perform to live music, but because of limitations of the venue and budget they will be performing the piece to recorded music. Couture not only composed the piece but he plays all of the instruments on the recording through the miracle of digital programming.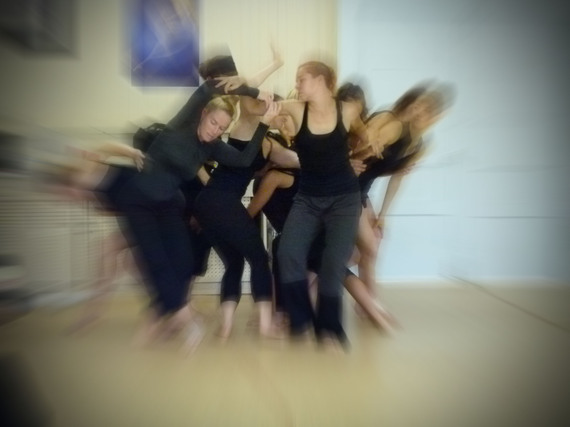 Photo by Paul Janes-Brown
The piece is not a story and obviously, it's not an interpretation of the music. It's really an exploration of pure choreography.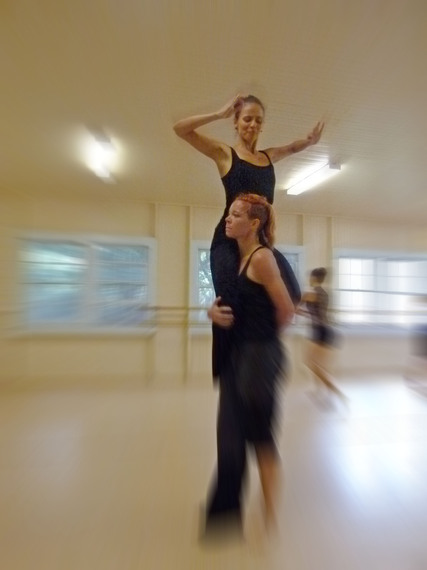 Photo by Paul Janes-Brown
Couture said that he was influenced by Arvo Part's Spiegel im Spiegel and J.S. Bach's Cello Suite No. 1 in G Major. I also heard a little of Aaron Copland's Appalachian Spring.
Internationally renowned musician, dancer , Kumu Hula and singer Robert Cazimero, the younger of the brothers, will present a talk entitled The Echo of My Song. Mr Cazimero has performed for more than 25 years in venues as varied from Carnegie Hall to the Dolly Parton Show. Winners of 25 Na Hoku Hano Hano awards, the Hawaiian equivalent of the Grammys, the Brothers were nominated for a Grammy in 2005 and inducted into the Hawaiian Music Hall of Fame in 2006. Mr. Cazimero's talk will reach into a bit of history (Hawaiian, music and his own) as well as today's world and the journey on musical paths he's taken. It will be about his music and dance ...The way they intersect with his life on so many levels.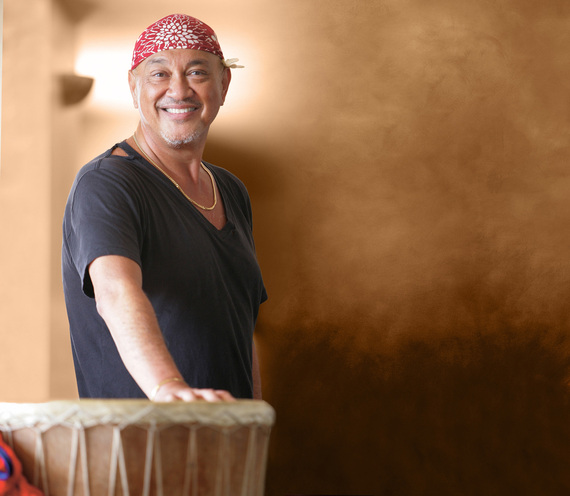 Photo courtesy of Island Heritage Publishing & Mountain Apple Company
Alfred Deadalus Darlington was born to an artist mother and professor father on Halloween 36 years ago, talk about a trick or treat. He demonstrated an early love for music and explored many instruments and studied jazz on the double bass at USV Thorton School of Music. He played in several bands, but found them to be too limiting and struck out to develop his own sound.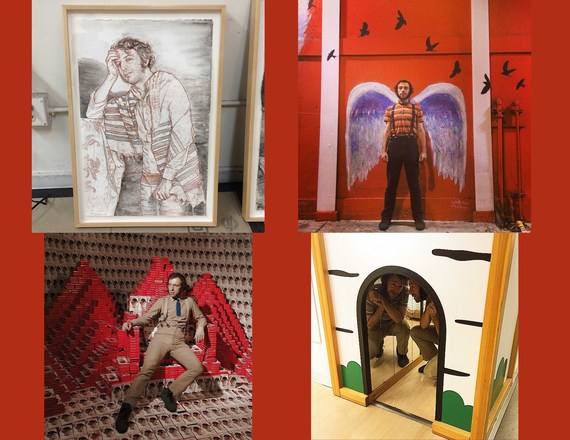 Photos courtesy of Deadalus Music and Ninjatune
He has adopted the appearance of an early Victorian dandy and his music can best be described as an amalgamation of beatmaker, ska, and electronic. He has a striking falsetto voice that he employs sparingly. If David Bowie had been born in 1977 he would be Deadalus. He has recorded 4 albums and 9 singles and his fifth album, The Light Brigade will be released on September 29. It will be sounds that we haven't heard before. The album recalls the 1853-56 Crimean War. According to a press release, "the music was written and recorded before the recent trouble in the region broke out. The piece he has on his SoundCloud was very elegaic.
Taimaine Gardner was discovered by the great Don Ho while busking on the streets of Waikiki at the age of 13. He was so impressed, that he hired her as a featured performer in his show for the next five years. Playing since she was 5, she has studied and mastered flamenco, classical, Hawaiian, pop and rock. She has toured internationally and has been recording since she was fifteen. She performed for the Dalai Lama's Pillars of Peace Conference.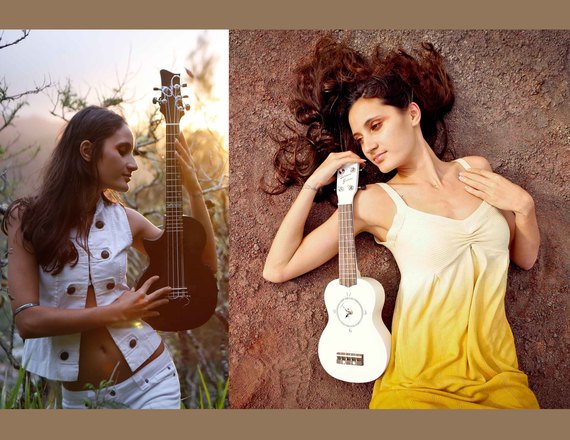 Photos by Amber Crago
Her presentation includes a 5 min performance featuring classical music from Beethoven, Bizet, Johann Sebastian Bach, some Spanish influences written by Ms. Gardner and a full on energy explosion on stage.
What she will present is the beauty of underestimation. Many people do not take her seriously because of her gender and she plays the ukulele.(a cute girl in a grass skirt playing Hawaiian tunes is what they're expecting).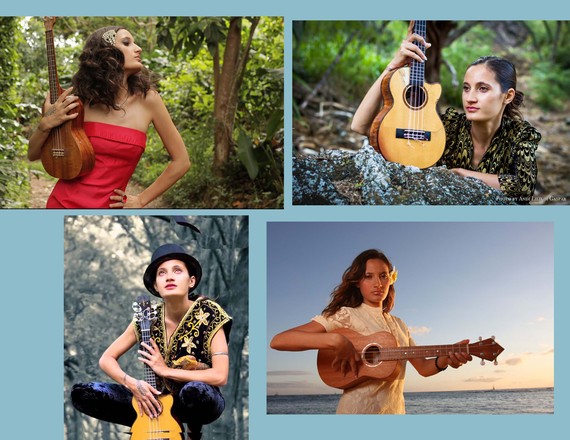 Photos by Lilikoi Gaspar and Amber Crago
Once they see her play, however, their expectations are changed drastically. She will present that the ukulele is just as versatile as any other instrument and can be taken to the far reaches of any genre.
Rosemary "Rosie" Kulhavy-Sutherland, is a senior at King Kekaulike H.S. in Pukalani and a humorist. She gave her talk last April at TEDx Youth at Seabury Hall. Her speech is titled Imperfection in All It's Glory . She opens talking about when she was a child and she thought her parents were perfect. Then, she realized they are, in fact, flawed and how hard it was for her to grasp. However, she got over it. Unfortunately it took her much longer to accept her own imperfections. What she will be sharing is a simple tool she uses to make herself feel better when she starts to feel despondent about failing to reach her perfect ideal.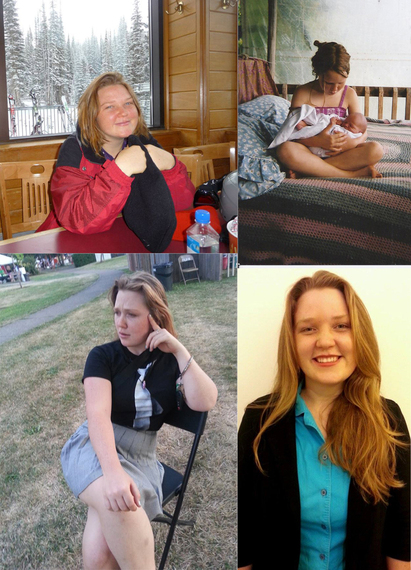 Photos courtesy of Rosemary "Rosie" Kulhavy-Sutherland
This is just the E of TEDx Maui 2014, there's 14 more presentations in t and the d part. For a full schedule and ticket information go to tedxmaui.com