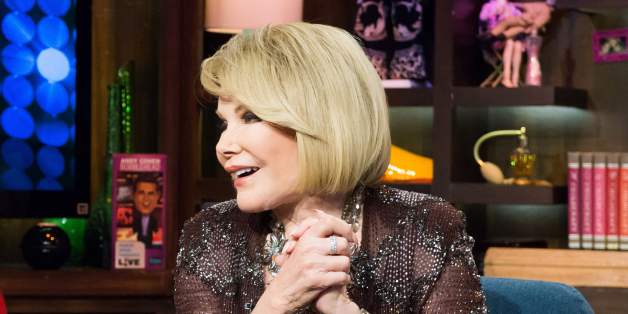 So... let me tell you a little something about Joan Rivers.
In 1983, Joan was at the height of her popularity guest-hosting for Johnny Carson and had released her fantastically funny and iconic album, "What Becomes a Semi-Legend Most." My grandmother, Ethel, spotted her shopping at Marshall Field's at Old Orchard Shopping Center in Skokie, Illinois.
My grandmother approached and told Joan about how much her grandson (me) loved her. Once the conversation had been struck, Joan continued to spend the afternoon walking around Marshall Field's with my grandmother, shopping and talking.
It spoke volumes that Joan behaved this way when her level of fame was so enormous it could have kept her away from people.
If anyone ever said anything disparaging about Joan, I would defend her to the teeth. Her comedy may have been coarse at times, but based on what I know of her time with my beloved grandmother, she was a CLASS ACT.
I know she will keep 'em laughing wherever her bright, hilarious and sweet spirit travels.